About Zuari Plots Sancoale, South Goa
Unit Details :
Plots:

327 Sq.Mt
Price: Rs. 49.50 Lacs Onwards

488 Sq.Mt
Price: Rs. 73.20 Lacs Onwards
About Project
Looking for a beautiful plot of land to develop your dream residence. give you the chance to buy, clear title, settlement plots at Zuari Nagar, Sancoale, South Goa. Zuari plots offer you 14,200 Sq. Mtrs of spacious housing growth property based in the lush green suburbs of Vasco city. We have 26 plots for sale in the entire enclave with plot areas admeasuring from 327 sq. mtrs to 488 sq. mtrs. The internal road is 10 mtrs in width with 1 entrance and exit. The plots come under S2 Residential Settlement zone allowing 40% coverage space, 80% FAR, 3 mtrs. setback and 11.50 building height. Electricity and water provisions are available however permissions will be required from the government authority for each plot.


Locality:

Zuari Nagar is one of the fastest increasing town-ships located in the suburban areas of Vasco city. Zuari Nagar has a great stability between industrial leads and personal space. The Dabolim Airports, Bits Pilani Institution, MES collage is just mins away from the residence. Magao city is 20 Kms away and Panaji city is 22.5 Kms.

Developers:

Chowgule Real Estate & Construction Company Pvt Ltd is a name to think about with in the Real Estate Industry. With an aim to make next gen homes and commercial properties, Mfar Holdings has come a long way since its invention. The company focuses on executing good designs by employing latest technologies and growth to create milestone models and offer good price for money to their customers. While planning, every small detail has been taken care of with all the major options integrated. Established with an aim to carve a niche in the Growth Industry, the company moves at pace with the improving Real Estate market in India.

---
Amenities
More Amenities :
* CCTV
* Ample water supply
* Round The Clock Security Guards & Systems
Specifications
* Copper Wiring Concealed
---
---
Zuari Plots Sancoale, South Goa Location Map
Address : Zuarinagar, South Goa
No Listing found
Showing Within 3 kms of
---
Resale Flats / Investor Flats
About Builder - Chowgule Real Estate and Construction Company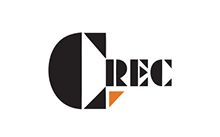 Chowgule Real Estate and Construction Company create beautiful residential and commercial spaces for the local and global community. The idea of existing in Goa and the rest of India should be well designed and structured and that is one of the many goals of CREC.With over 50 years of existence and successful construction work done for industrial, hospitality, commercial and residential business domains, CREC has an extensive bouquet of clients a... View more
---
Tell more about Zuari Plots Sancoale, South Goa
Add a Review