About YG's Farm House Pune
Unit Details :
Landscaped Farm House
Total Area : 2.05 Acres
About Project
YG's Farm House is a beautiful ready to Move large extend, which has the vast area of 2.05 Acres with green surrounding place. This farm house is situated in a good location which is close to Mula Muttha River, Mulshi, Pune City. This farm house gives you a fabulous view of River and god gift green environment, It was layout by a reputed developer of Pune City, who had perfectly designed the farm house to give all the facilities within your land.

The overall plan of the farm house has an elevation of 1 plus 1, which has 4 bedrooms, covered with compound wall & fencing, shaped with large separate kitchen area, rest of the land of farm house have uncountable fruit & vegetable trees with in-house well. Also, designed a separate toilet for Servant & driver to give the owner utmost privacy home.

Hence to find out more about the beautiful farm house and other advantage, or to book a visit, would request to kindly fill the get back form on our website, we will call back with complete details of the YG's Farm house.
---
Specifications
* Complete Boundary Fencing
* Pump house
* Separate Electricity Connection
* Separate Toilet for Servant & Driver
* Separate large Kitchen Area
* Fruit & Vegetable Trees
* 4 Bedrooms House
* Ample Parking Space
* Inhouse Well
* Lush Green Surrounding
* Care Taker
---
---
About Pune
Real estate since 10 years in PunePune known as the oxford of the east also considered a pensioner's paradise is rapidly transforming into a bustling economic centre of India. Pune is the ninth most popular and the second largest city in Maharashtra after the state's capital Mumbai city.Mumbai's affordable cousin is what some believe Pune to be, especially people looking for properties available near suitable good jobs and developed infrastructure on a comparatively affordable ... Read more
YG's Farm House Pune Location Map
Address : Landmark Riverdale International School, Near Mula Muttha River, Mulshi Road, Pune
---
Resale Flats / Investor Flats
About Builder - Reputed Developer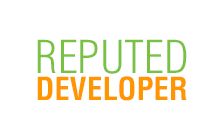 Reputed Developer... View more
---
Tell more about YG's Farm House Pune
Add a Review