About Wellnest Melville County
Unit Details :
Residential Plots:
Area : 1500 Sq.ft, 1650 Sq.ft, 1800 Sq.ft, 2000 Sq.ft and 2400 Sq.ft

Plot Details:
5 Acres / 73 Plots
About Project
ABOUT WELLNEST INDIA PROJECTS Pvt. Ltd

Wellnest Melville County, A residential plot project, completely spread on 5.02 Acres with total of 73 units, by the well reputed construction firm Wellnest India Project Pvt Ltd. The project is ready to move since October 2016 with the completed documentations, which been approved by government and even can avail the loan on said plots, as the project is been approved by the largest private banking sector ICICI Bank which has a multiple branches across India.

ABOUT WELLNEST MELVILLE COUNTY

It is an residential plots with an area of 1500 Sq.ft To 2400 Sq.ft. The property is nestled cozily between two hills in a scenic green environment. You get a breath – taking view of the magnificent Nandi hills offering all that you are looking for. Melville county has been conceived as an exclusive enclave where people such as yourself can have a weekend home while being close to the city, it is a location that lets you enjoy the beauty of nature.

The group will provide the Amenities which will beautify the overall project by, Tarred Roads, Footpaths, Park & Play Area, Underground, Electric Wiring, Water Connectivity, Street Lights and Covered Drainage, well developed park and many more.

Melville county is just a 25 minute drive from the international Airport. The six lane, signal-free expressway till the airport and the six-lane national highway make travel a breeze. The area also has excellent connectivity with state highways close at hand and a well Developed road network serving the area.

For more information on the Wellnest Melville County plot, kindly speak on the mentioned number to get the complete details.

---
Amenities
Water Storage
Children's Play Area
Fire Fighting Systems
Community Hall
More Amenities :
* Tarred Roads
* Footpaths
* Park & Play Area
* Underground
* Electric Wiring
* Water Connectivity
* Street Lights
* Covered Drainage
Specifications
* Fire Fighting System
* Power Backup
---
About Bangalore
"Bangalore City", People always wonder & keep rising the doubt who & how the city got the name, Here is the answer for all the question. The King Veera ballalu in the year 1120 AD, ruled the South of India, The King Gifted the name "Bangalore", While he was on his hunting trip, he lost the way in the forest. After giving a hard way out, King Met an old lady in the forest. The lady with a tender heart request to stay for a night at her place and served him the boiled Beans for dinner.The ... Read more
Wellnest Melville County Location Map
Address : Nandi Hills Main Road, Nandi Hills, Bangalore
No Listing found
Showing Within 3 kms of
---
Resale Flats / Investor Flats
About Builder - Wellnest India Projects Pvt. Ltd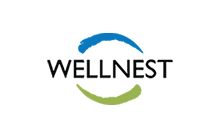 Wellness India, started their real estate journey in the city of Bangalore, is one of the fastest growing real estate developers.They have a strong team which focuses on the well defined objectives needed for construction. With a passion to excel and creating the image in the mind of consumers, they are constantly innovating and customization with the latest expertise.They are not only best at construction of the materials, but they are also expe... View more
---
Tell more about Wellnest Melville County
Add a Review