About Rustomjee Elements
Unit Details :
3 BHK Apartments:
Area : 1554 Sq.ft and 1827 Sq.ft

4 BHK Apartments:
Area : 2195 Sq.ft and 2631 Sq.ft

5 BHK Apartments:
Area : 2745 Sq.ft 2863 Sq.ft and 2885 Sq.ft

Building Details:
8 Towers / 14 Floors / 3 Acres.
About Project
Rustomjee Builders a mind behind every fab creation or landmark is a vision that challenges the conventional notions of architecture, design, materials and thinking. Often these structures shape more than just the environments and lifestyles of the people living in them they shape the future and the happiness of each and every resident. The CMD of Rusotmjee Builders Mr Boman R Irani and the Director Mr Chandresh D Mehta & Mr Percy S Chowdhry have given their years towards the company is many ways. The company has developed many projects like Rustomjee Seasons, The Riverside, Rusotmjee Oriana, Global City, Rusotmjee Summit, Elita, Rustomjee Meridian, Rustomjee La Sonrisa and many other such projects.

Rustomjee Elements sited at Upper Juhu, D.N.Nagar presents 3 BHK, 4 BHK and 5 BHK Flats. This luxury project in Juhu presents you a territory worth of 1554 Sq.ft To 2885 Sq.ft. The complex offers you 8 towers with 14 stories in each tower developed on 3 sections of land in the prime and upscale neighbourhood of Juhu.

The complex presents you 3 BHK and 4 BHK Homes which offers you an living area, dining space, two and three master bedroom, singular bedroom and kitchen with spacious lobby space.

Each 5 BHK Homes provides you an area worth of 2745 Sq.ft, 2863 Sq.ft & 2885 Sq.ft with an entrance hallway with an living area and a separate dining space with an balcony sit-out space for the residents. The complex offers you four master bedrooms with all kind of facilities with balcony area and powder rooms. The complex offers you an singular bedroom with garden deck space. The apartment provides you an spacious lobby area with storage space, an extra powder room and study space. The kitchen offers you modular kitchen fittings with dry deck area and granite platform with sink.

The complex provides you various amenities like Club House, Jogging & Strolling Track, Cycling Track Lift Service, Security Service, Security Service, Reserved Parking, Service and Goods Lift, Visitor Parking Space, Maintenance Staff, Gym Space, Toddlers Play Area, Recreational Pool, Rain Water Harvesting System, Flower Garden Space, Concierge Services, DTH Televisions Facility, Amphitheatre, Kids Play Pool with Water Slides, Modern Day Elevators and many other such amenities are at Rustomjee Elements.

The complex offers you various specifications like false ceiling with concealed plumbing in kitchen area with concealed copper wiring in the complex. The doors are made up of teak wood with teak wood frame with aluminium coated sliding windows and safety grilling. The toiletry ware is done with imported sanitary ware. The complex offers you piped gas system & POP Walls.

Rustomjee Elements Juhu is well located at Mumbai Andheri West, D.N.Nagar offers you an well settled neighbourhoods like PA Mhatre Sports Ground, R.N. Shah High School, Malini Kishor Sanghvi College of Commerce, DN Nagar Ground, Axis Bank and many other such neighbourhoods. The complex has an well road connectivity like Kashibai Mahadev Marg, Andheri Link Road, Juhu Versova Link Road, Sangeetkar N Dutta Marg, Haridwar Marg, Nirmala Dev Arun Kumar Marg, Devle Road and many such road connectivity. The project has a well public transportation facility like Taxi Service, Auto Service, Best Service, Railway Service & Metro Service. The development has a well connectivity to Andheri Railway Station, Vile Parle Railway Station and Western Express Highway. Rustomjee Elements has a well connectivity to International Airport which is a 24 Minute Drive and the Domestic Airport is a 23 Minute Drive.

Kindly Call Us, Mail Us For More Queries Or Site Visit!

---
Amenities
More Amenities :
* Club House
* Jogging and Strolling Track
* Cycling & Jogging Track
* Lift
* Security
* Reserved Parking
* Service/Goods Lift
* Visitor Parking
* Maintenance Staff
* Gymnasium
* Indoor Games Room
* Kids Play Area
* Concierge Services
* DTH Television Facility
* Flower Gardens
* Rain Water Harvesting
* Recreational Pool
* Water Storage
* Indoor Squash & Badminton Courts
* Meditation Area
* Waste Disposal
* Kids Play Pool With Water Slides
* Event Space & Amphitheatre
Specifications
* Modern Elevators
* Aluminium Sliding Windows
* Concealed Wiring
* POP Walls
* False Ceiling
* Bath Tub
* Intercom Facility
* Power Back Up
* Piped Gas
* Concierge and Valet Service
* Indoor Virtual Golf Driving Range
* AV Room, Preview Theatre, Library
---
Unit Details & Price
Floor Plan
Includes
Size Details
Possession
Estimated Price
3 Bedroom
3 Bathroom

Built-up Area : 1554 Sq.ft
Under Construction

On Request
(View Resale Properties)
3 Bedroom
3 Bathroom

Built-up Area : 1827 Sq.ft
Under Construction

On Request
(View Resale Properties)
Floor Plan
Includes
Size Details
Possession
Estimated Price
4 Bedroom
4 Bathroom

Built-up Area : 2195 Sq.ft
Under Construction

On Request
(View Resale Properties)
4 Bedroom
4 Bathroom

Built-up Area : 2631 Sq.ft
Under Construction

On Request
(View Resale Properties)
---
Professionals dealing in this Project
---
---
About Juhu
JUHUJuhu is a upmarket neighbourhood of Mumbai. It is most famous for the sprawling juhu beach. While it is surrounded by the Arabian Sea to the west, Versova to the north, Santacruz and Vile Parle to the east and Khar to the south. Juhu is among one of the most affluent areas of city and home to many Bollywood celebrities. The nearest railway in these region area Santacruz, Vile Parle and Andheri on the western as well as harbor line. The nearest metro station is Versova, Azad Nagar, Andheri Ea... Read more
Rustomjee Elements Location Map
Address : Juhu, D.N. Nagar, Andheri West, Mumbai
---
About Builder - Rustomjee Builders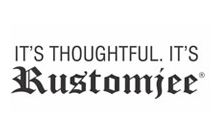 At Rustomjee, we have been creating vibrant living spaces since 1996. Today we are considered among the foremost real estate developers, given our unflinching commitment in adhering to the highest quality standards and consistency in delivery schedules. Till date, Rustomjee have launched, completed and delivered many state of the art residential complexes, premium homes and impressive commercial facilities. While at it, Rustomjee have ensured tha... View more
---
Tell more about Rustomjee Elements
Add a Review