About Row House for sale
Unit Details :
3 BHK:
Area: 1400 Sq.ft

Building Details: Gr + 1, Row House
About Project
Build by one of the reputed builders of town a row house on sale in Bhavik Nagar, Nashik with an area of 1400 Sq.ft with ground space plus row house with 3. BHK. The row house is ready to move in status.

The exteriors as well as interiors are well designed the flooring is made up of vitrified tiles in living area, bedroom and ceramic tiles in kitchen, utility area and balcony. The row house wiring is fitted with copper wiring and safe guard fittings. The toiletry filings are made by jacqucar. The door is made up of teak wood with teak wood frame.

It offers you all the basic amenities like ample of parking space, CCTV Surveillance, Fire Fighting System, Fire Buzzers, Sensory System, 24/7 Water Supply, 24/7 Power Backup Facilities, Intercom Facility, Rain Water Harvesting System, Solar Heating Panel, Energy Efficient Light Fixture, Pipe Gas , Water Purifiers, Modular Kitchen.

The row house offers you a living area, kitchen with an room on the lower level two bedrooms on the second level and on the third floors two terrace. It offers you half furnished area with all the specification.
It has an well settle neighbourhood like New Maratha High School, Old Pumping Station, Shree Chintamai Mangal Karyalaya, Kesari Tours Nashik, Horizon School, NDMVP CMCS College, Bosco Centre, State Bank Of India, IDBI Bank, NasikSites.com, Chopda Lawns and Indraprastha Hall.

It has an well settle road connectivity too like Gangapur Rd, Swami Vivekanand Rd, Pumping Station Rd, Manik Nagar, Swami Samarth Mandir Rd, Lane Number Two, Saubhagya Nagar Rd and many other road connectivity's.
---
Amenities
More Amenities :
* Ground floor
* 3 rooms
* Hall kitchen
* 1 Bedroom
* Up Stair = 2 Bedrooms
* 2 Terraces
* 3 Bathrooms
* Solar
* Furnitures
Specifications
* Ample Parking space
* CCTV
* Ample water supply
---
About Shreerang Nagar
Shreerang Ngar... Read more
Row House for sale Location Map
Address : Pumping Station Road, Nashik, Nashik
No Listing found
Showing Within 3 kms of
---
Resale Flats / Investor Flats
About Builder - Reputed Developer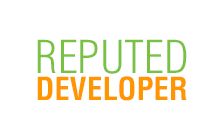 Reputed Developer... View more
---
Tell more about Row House for sale
Add a Review