Office Space For Rent in Goregaon West Mumbai
Displaying 1 - 30 of 79 total results
Commercial Office Space in Goregaon West
---
There are many offices for sale in Goregaon west today and this was not the case around 10-15 years ago since Goregaon west has been predominantly a residential location.

However, when a location evolves and grows exponentially in terms of its residential housing units and population, there is bound to be an increase in commercial activities as well. The same has happened here and commercial office space for sale in Goregaon West is now a very important part of the real estate landscape here.

Goregaon West is a rapidly developing and constantly evolving western suburb in Mumbai city. With some of the biggest real estate development companies and property developers developing various kinds of residential units here, the need for commercial office space in Goregaon west has also soared in the past few years.

Many of the residents who bought homes in this location also started a lot of interest in offices in Goregaon west. This demand for a good commercial and good office spaces in Goregaon west has resulted in the development of many good commercial and office buildings in this location.

Some of the commercial buildings have been developed on the Goregaon SV Road and many on the Goregaon Link Road. DLH Park, Corporate Arena, Pratik Plaza, the entire Mindspace area that falls on the edge of Goregaon west and Malad west Link road, First Avenue by Atul projects, Anand Vatika by Shreedham group, Shalimar Miracle, Samarth Arcade, Topiwala centre, HDIL Harmony and many other options in Piramal Nagar, Unnat Nagar, Bangur Nagar, etc.

Ram Mandir and Oshiwara also offer industrial galas for sale in Goregaon west area and many clients who are searching for low budget offices for sale in Goregaon west convert these industrial galas and units into smart office spaces.

Similarly, many small retail units in shopping centers or small-sized malls have been converted into small offices in Goregaon west. Offices for sale in HDIL harmony Goregaon west are some of the best examples of compact low priced offices in this location.

If you are looking for small or large offices for sale in Goregaon west near the station then Topiwala Centre, Corporate Arena, Anant Exqusite on the Piramal Nagar road, behind Mahindra Gardens and Vinay Kumkum Arcade on the main station road near the Monginis cake shop are great options.

New commercial office projects in Goregaon west planned by some of the leading real estate developers will develop some good class A office spaces for potential buyers in the coming years. A few commercial office buildings in Goregaon west are most likely to come up on the link road, station, SV road location in the next few years. The new commercial office building being developed by Mahindra Lifespaces in the Mahindra Gardens complex offers some of the best new offices in Goregaon west. In fact, there are many residents within Mahindra Eminente complex that would buy these offices as it would mean that they would simply own an office and home in the same complex.

In this office space section, 99sqft.com presents to you some of the best commercial office spaces for sale in Goregaon west along with some very good new commercial and office projects in Goregaon West.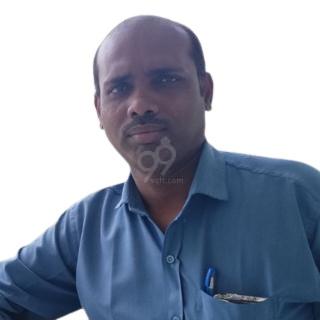 Waghmare S
Area Expert - Agent