3.5 BHK For Sale in Goregaon West Mumbai
Displaying 1 - 18 of 18 total results
3.5 BHK for Sale in Goregaon West
---
3.5 BHK for sale in Goregaon west is definitely not a common occurrence. Although available there are not many 3.5 BHK apartments for sale in Goregaon west. There is however a healthy demand for 3.5 BHK flats in Goregaon west especially from bigger families and property buyers who find the transition from a 2 BHK to a 4 BHK too steep. The price of a 4 BHK in Goregaon west compared to 3.5 BHK in Goregaon west would have almost a difference of more than Rs.50 lacs to a Crore. Technically the extra half bedroom costs you a lot and hence there are a few developers who have identified the demand of 3.5 BHK apartments in Goregaon west and created a supply too. The biggest examples of the best 3.5 BHK properties in Goregaon west are Imperial heights by Wadhwa Developers in Oshiwara close to Best colony and Mahindra Eminente by Mahindra Lifespaces on the SV road close to Patkar college. All the four buildings within Mahindra Eminente namely Veronica, Aspen, Angelica, Verion have very well planned 3.5 BHK options in Goregaon west area.

Both these well-developed gated communities Imperial heights as well Mahindra Eminente in Goregaon west have some of the best 3.5 BHK options for home buyers. However one can avail these 3.5 BHK for resale in Goregaon west through property consultants or through owners who are reselling as the developers are totally sold out long back.

In the under construction projects in Goregaon west the supply of 3.5 BHK apartments is available in Siddharth nagar in a luxury project called The Luxor. This projectis being developed by Sangam Lifespaces and has few of the most compelling luxurious 3.5 BHK apartments for sale in Goregaon west as of 2019 and 2020.

There are many celebrities including film stars, actors, directors, etc. from the entertainment industry that have made Goregaon west their residence over the past 5 years or so. One of the major pull factors for them has been the availability of the 3.5 BHK in Goregaon west especially in good and glamorous projects like Imperial heights and The Luxor. Many of these high profile buyers and high netwroth indoviduals prefer to set up home offices as well as home gyms. For them the extra half bedroom in the 3.5 BHK makes a lot of sense. At the same time a full-fledged 4 BHK apartment becomes too big and an unnecessary expense for them. Therefore they prefer 3.5 bedroom apartments in Goregaon west as the location of Goregaon west is decent and not as expensive as Andheri west or Juhu where traditionally the celebs used to live.

The average carpet area of a 3.5 BHK in Goregaon west is around the 1200 to 1500 sqft range.

There are quite a 99sqft will give you many options for 3.5 BHK for sale in Goregaon west especially in the relatively newer developments in Oshiwara, Siddharth Nagar, Bangur nagar, SV road, MG road and also some buildings within Jawahar nagar.

Search and find your luxury 3.5 BHK spacious flat for sale in Goregaon west on 99sqft.com listed by some of the best developers, agents, luxury home owners in this prime western Mumbai suburb.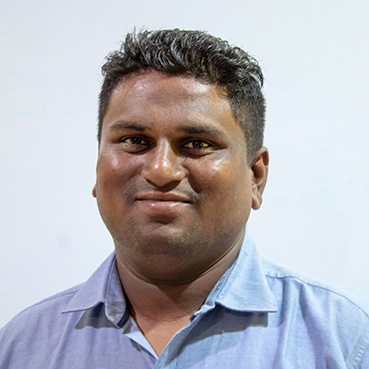 Allwyn Borde
Area Expert - Agent