Luxury Projects in Goregaon West Mumbai
Displaying 1 - 15 of 29 total results
Luxury Projects in Goregaon West
---
There was a time when a luxury project in Goregaon west was a rarity. Not more than a decade ago there were a handful of real estate developers and a handful of real estate developments that would fall under the luxury property category. As Goregaon west has progressed as a location and as the population here has prospered, things have changed drastically.

A lot of people have come to Goregaon west especially from Andheri west and other South Mumbai locations due to the extreme real estate prices there. This has led to a spurt in the construction of luxury projects in Goregaon west in the last 10 years. Luxury projects like Imperial heights at Oshiwara, Mahindra Gardens, Mahindra Eminente, Tulsi Tower, Rajyog tower, Anmol Towers, Anmol Pride, Anmol Prestige, etc. changed the luxury real estate landscape of Goregaon west and ushered in a new "luxury property" mindset among the Goregaon west property buyers.

There are many luxury flats in Goregaon west today especially in the rapidly changing location of Siddharth Nagar.

As a matter of fact Siddharth Nagar has not one but at least three of the best new luxury properties in Goregaon west. The biggest luxury project in Siddharth Nagar Goregaon west is Kalpataru Radiance developed on the 13th and 14th road of Siddharth Nagar bang opposite the beautiful green grounds of Prabodhan Krida Bhavan. Kalpataru Radiance offers some of the most spacious 2 BHK, 3 BHK and 4 BHK luxury apartments for sale in Goregaon west today. Many affluent buyers from across Mumbai and also a lot of NRIs (Non-resident Indians) have done bookings in Kalpataru Radiance by Kalpataru Developers. Also in terms of the common amenities, fittings, fixtures, sizes, quality – Kalpataru Radiance definitely qualifies as one of the topmost luxury projects in Goregaon west.

The other residential project with high end luxury flats for sale in Goregaon west is Ekta Tripolis in Siddharth Nagar very close to the SV road. With a branded gym and sports facilities, boutique retail spaces on the ground level expected to have some of the best retail brands and also some of the best facilities in its state of the art club house, Ekta Tripolis is surely redefining luxury real estate in Goregaon west.

The Luxor by Sangam Lifespaces just opposite Ekta Tripolis is another new luxury residential project in Goregaon west that boasts of very huge and spacious 3 BHK, 4 BHK, 5 BHK as well as 6 BHK for sale in Goregaon west. The Luxor has been a very mildly marketed under construction luxury project in Goregaon west but has managed to carve its own luxury niche in the gradually transforming Siddharth Nagar real estate landscape.

There are affluent buyers who also seek terrace flats in Goregaon west which can be found in locations like Jawahar Nagar, Vasant Galaxy Bangur Nagar, Siddharth Nagar (villas and bungalows for sale in Siddharth Nagar have huge terrace spaces). Some of the ready possession luxury flats for sale in Goregaon west can found in Sheth Polaris, Kalpataru Pinnacle, Raheja Solitaire, Garden Estates, etc.

Most of the new luxury projects and real estate developments in Goregaon west are now loaded with high end amenities, fantastic facilities, ultra-modern clubhouses and most of the things a luxury life deserves. New projects in Goregaon west like Kalpataru Radiance in Siddharth Nagar, Anmol Fortune in Unnat Nagar, Ekta Tripolis & The Luxor in Siddharth Nagar have been redefining the luxury real estate category within Goregaon west. Chandak Stella Goregaon west is another very good example of ready possession luxury 2 BHK and 3 BHK apartments in Goregaon west with OC. Chandak Stella by Chandak Group is a boutique development on the SV road very close to the Kamat club and near Radisson hotel close to Goregaon west MTNL flyover.

Another residential project that qualifies as a new luxury project in Unnat Nagar Goregaon west is Anmol Fortune by the Wadhwa group.

There are many under construction new luxury projects that have been announced in Goregaon west and this is a clear indication that luxury homes in Goregaon west are big in demand with a lot of potential buyers waiting to book luxury homes. There are a lot of pre-launch projects in Goregaon west that would qualify as luxury projects and these are expected to be announced in the first quarter of 2020.

Use this section of 99sqft.com to find and buy some exciting new luxury projects in Goregaon west.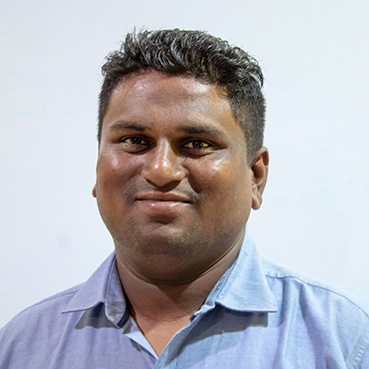 Allwyn Borde
Area Expert - Agent