About Portuguese House
Unit Details :
4 BHK Bungalow:
Area : 240 Sq.Mtr.
About Project
Portuguese House is one of the magnificent, sweet & simple structured Urban Style House in Goa. This property was developed years back with its periodic renovation and hence each and every space are maintained at its best. The overall property covers a plot area of 4305 Sq.ft (400 Sq.meters) on which the house was constructed with an area of 2583 Sq.ft (240 sq.meters). Thus leaving ample space as a private compound where currently there are lush green trees planted and maintained very beautifully. Which also ensures eco friendly atmosphere and adds the perfect beauty to a house.

The property is fully furnished with some excellent & antique furnitures and other features too and also provides a car parking area for 3 Cars. So if you look there is nothing less in this property, be it about internal features or about the private area in your compound, everything is beautifully constructed, placed and maintained to impress every eye passing here.

The next best advantage is its key location that provides ease of access To & From multiple localities and popular destinations including some landmarks. It typically situated Towards Jetty, Altinho, Panjim, Goa. One of the oldest and most popular destination of North Goa or in other words a Hot Spot for Tourists.

The spot where this House is located is in the midst of hundreds of facilities and shopping arcades and hence a perfect property to invest your hard earned money. This is a 4 BHK Bungalow which is now available for sale with us. So all the interested buyers are request to speak with one of our sales executive who would then arrange for a Smooth Site Visit and also help with all the detailed information about this property. Contact number is as mentioned above.
---
Amenities
More Amenities :
* Water Storage
* 3 car parking
Specifications
* Power Backup
* Marble Flooring
---
---
About North Goa
Ever wanted to have your own vacation home?A home by the beach is not just a dream, it could be real.Are you sick of the fast paced lifestyle in your city? Planning to make a move? Can Goa be more than just a tourist spot, perhaps a good investment? Read this article to get a better idea about North Goa and how it has taken a higher spot in the Real estate market.North Goa - Second Home –InvestmentIndia's real estate sector comprises of four sub sectors namely housing, retail, hospita... Read more
Portuguese House Location Map
Address : Aguiar Society, Opp NIO, Towards Jetty, Altinho, Panjim, Goa, North Goa
---
Resale Flats / Investor Flats
About Builder - Reputed Developer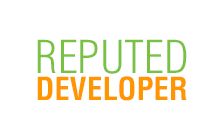 Reputed Developer... View more
---
Tell more about Portuguese House
Add a Review