About Oberoi Crest
Unit Details :
4 BHK Apartments
Area : 2000 Sq.ft.

Building Details :
11 Floors
About Project
Oberoi Crest, well sited at the western sight of 16th Road, Khar West, at Mumbai which offers you 4 BHK apartments with terrace garden. The project provides you worth an area of 2000 Sq.ft. The development provides you 11 Floors. The possession is ready to move.

The project provides you various facilities like State-of-the-art Security Systems, Adequate car parking, Air conditioned Gymnasium, Video Intercom Security System, Parking Space, Internet Facility, Security Service, Lift, CCTV Surveillance, Maintenance Staff, Power Backup Facility, Fire Fighting System, Children's Play Area, Water Storage, 24x7 Water Supply, Intercom Facility and many other such amenities. The project specifications are done with Vertified flooring, High-performance windows, Imported sanitary ware, Modern Kitchen, Imported CP fittings and Single occupant per floor.

Oberoi Crest well located at 16th Road, Khar West, Mumbai, offers you an well settled neighbourhoods like ICICI Bank ATM, Khar Gymkhana, Mother Care Nursing Home, Khatwari Darbar and many other such neighbourhoods. The complex has a well road network like 13th Lane, Khar - Danda Road, 14th Road, Ahimsa Marg and many other such road networks.

For Further Information Or Site Visit Kindly Call Us, Mail Us Or Fill The Query Form.

ABOUT THE DEVELOPER : OBEROI REALTY LTD.

Their impact on life is all-encompassing, be it the comfort of a home, efficiency in the office, recreation, shopping or space to learn and grow. At Oberoi Realty Ltd., it is a constant quest and an abiding commitment to ensure that the relationship between these spaces and the lives ensconced in or around, feel truly enriched - enhanced by understanding what a discerning lifestyle demands. Enhancing lives is almost a cultural constant, a lens through which we envision our every project and each minute detail in it - we are committed to ensure that the experience is rewarding. Mumbai, the ever-evolving and reverberating city, is in a constant quest for spaces that can not only accommodate but also build efficiencies for its everyday flight of ambition and purpose-led growth. In the Eighties, the city witnessed a dramatic and paradigm shift in its equilibrium from the southern island towards the suburbs. New enterprises, office spaces and the highly-educated, upwardly mobile, 'red- blooded' rich demanded world-class living spaces in the emerging areas of Mumbai. It is in this backdrop that Oberoi Realty took its roots, over three decades ago with a view to redefine living - delivering the cutting-edge with best global parameters to match or surpass. Over the past three decades we have built growth and high-stature through consistent high-design and quality parameters that have truly made a significant difference to ease, comfort and efficiency to lives that interact with or inhabit these spaces. We have developed over 35 projects at strategic locations across the Mumbai skyline aggregating 6.5 million sq. ft. of spaces. With another 20 million sq. ft in the making, we have aggressive plans for upcoming projects in various parts of Mumbai and other regions.
---
Amenities
Lift
Water Storage
Children's Play Area
Gymnasium
Fire Fighting Systems
Car Parking
24X7 Water Supply
CCTV Camera Security
Power Backup
Internet/wi-fi connectivity
Intercom Facility
More Amenities :
* State-of-the-art Security Systems
* Video Intercom Security System
* Maintenance Staff
* Fire Fighting System
* Terrace Garden
Specifications
* Single occupant per floor
* High-performance windows
* Imported sanitary ware
* Modern Kitchen
* Imported CP fittings
* Virtified Flooring
---
Unit Details & Price
Floor Plan
Includes
Size Details
Possession
Estimated Price
4 Bedroom
4 Bathroom

Built-up Area : 2000 Sq.ft
Ready To Move

On Request
(View Resale Properties)
---
---
About Khar West
Khar is a suburb of Mumbai, north of Bandra and south of Santa Cruz. It is divided into Khar West and Khar East areas. It is serviced by Khar Road railway station of the Mumbai Suburban Railway network.The suburb of Khar also has the fishermen folk area ("danda"), also known as Khar Danda. Linking Road in this area is famous for its street shopping.... Read more
Oberoi Crest Location Map
Address : 16th Road, Khar West, Mumbai
---
Resale Flats / Investor Flats
About Builder - Oberoi Realty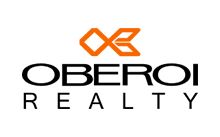 Oberoi Constructions was established in early 1980s and since its inception it has evolved into a premium real estate developer in Mumbai. Founded by Mr. Ranvir Oberoi and spearheaded by Mr. Vikas Oberoi, Oberoi Constructions has come a long way and holds a portfolio of 26 projects mapped over two million square feet spread across the city of Mumbai. With more than 2 decades of success at showcasing the best of design layouts and construction qua... View more
---
Tell more about Oberoi Crest
Add a Review