About Nirvana Waterfront Wada
Unit Details :
Open Residential Plot
Area : 1881 Sq.ft To 5000 Sq.ft

Cottage Areas:
1 BHK
Area : 650 Sq.ft

2 BHK
Area : 925 Sq.ft

Villa Areas:
2 BHK Villa
Area : 1370 Sq.ft

3 BHK Villa
Area : 1925 Sq.ft
About Project
Nirvana Waterfront, A dream come true project is all set to charm its beauty very soon. This is a unique concept layout, where every customers will be satisfy by their own way of living lifestyle, hence this project is master planned with affordable Non-agricultural residential & resort plots, Cottages to own & villas to live an extraordinary life. The group offers an opportunity to choose your own customized living style.

Waterfront is located near to Vaitarna river, Wada, Palghar Thane. This is a well known place for its pleasant and unpolluted area. In fact! the town give you a natural surrounding which you always dream about. Even more it is an upcoming town in all the modern features, thus it is a perfect suburb to own a second home, which will be a perfect future home to live a peaceful life.

This beautiful layout is being raised by Nirvana lifestyle and marketed by Disha Direct, Nirvana Group had always comes up with a concept to fulfill the customer needs in unique way and current generation needs. Hence in today's real estate market, they are the most appreciated developers among the top listed ones.

Nirvana lifestyle Waterfront venture is spread on the huge land, covered with lush green environment, which is being shaped with Residential plots, ranges from 1881 Sq.ft and can reach up to 5000 Sq.ft, Cottages areas of 1 bedroom & 2 bedrooms, available with the starting size of 650 Sq.ft to 925 Sq.ft & also available 2-3 bedrooms Villas to live a luxurious life, those sizes from 1370 Sq.ft To 1925 Sq.ft.

This is the first project which is loaded with the natural amenities along with the project features, here are few of them to give you a pleasant surprise, it has Spa, river deck, Clubhouse, swimming pool and to excite your adventurous senses, also has river rafting, boating and a lot more.
---
Specifications

Club House/Resort Amenities:
* Multi-cuisine Restaurant
* Coffee Shop & Lounge
* Gymnasium
* Wellness Spa
* Jogging Track
* Landscaped Garden
* Amphitheatre
* Social Events
* Business meets
* Swimming Pool
* Indoor Games
* Outdoor Sports

Specificatiions:
* 24 hours security
* 606 Resort N.A. Plots
* 70 acres expanse of land
* Barbed-wire fencing with gate
* Clear and marketable title
* Electricity
* Internal Roads
* Layout Plan duly sanctioned by the Tahsildar of Wada
* Nirvana Villas
* Outdoor Amusement
* Playground
* Plots with all legal approvals and permissions
* River Deck & Gardens
* Riverside Resort
* Separate 7/12 extract for each plot

---
---
About Thane
Are you wondering if it is worth buying a flat in Thane ?Want to know if Thane is a promising city for property investment?Have you gone through Thane Real estate market reports, just to find out the best localities in thane for investment ?Wondering which is the best place to buy flats in thane?If you nodded yes to any of the above, then you need to read further. Here in this article we talk about thane as a city and the properties that thane holds as a promising fruitful investment... Read more
Nirvana Waterfront Wada Location Map
Address : Near Vaitarna River, Thane
---
Resale Flats / Investor Flats
About Builder - Reputed Developer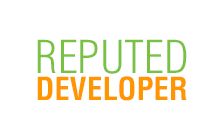 Reputed Developer... View more
---
Tell more about Nirvana Waterfront Wada
Add a Review