Popular Locations in Malad West:
Spotlight Locality Experts in Madh Island
Handpicked Featured Projects in Madh Island
Post Property for Free
Zero charges for property posting.
Get better property deals & prices.
Get genuine buyers / tenants - faster.
Get maximum exposure to clients / professional agents.
A number of owners / brokers / developers use 99sqft.com effectively.
Post Property for Free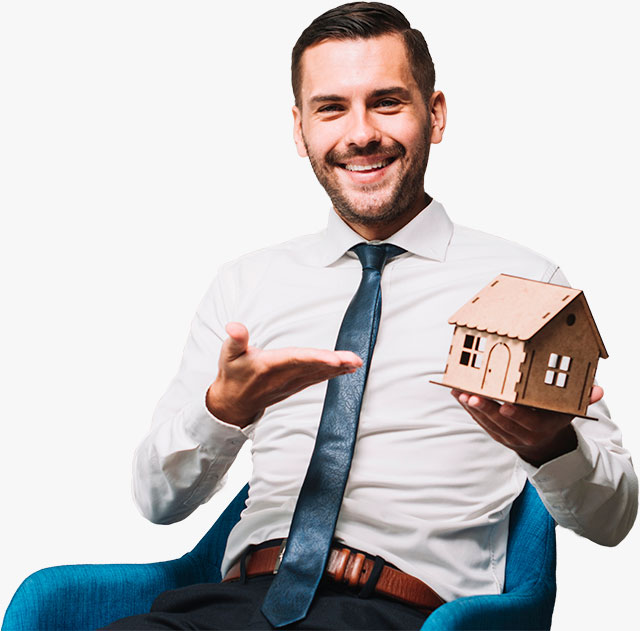 Handpicked Featured Listings in Madh Island
Featured Agents in Madh Island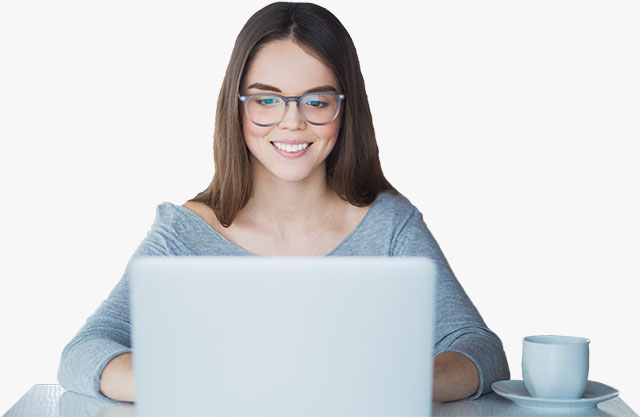 Post Requirement for Free
Get regular updates & alerts. Be the first to know.
Get property deals as per your choice.
Get offers from genuine sellers / professional brokers - faster.
Get distress deals at cheaper prices.
Take informed decisions. Compare. Save time & money.
Post Requirement for Free
Spotlight Top Developers in Madh Island
Raheja Universal Ltd earlier known as K RAHEJA COMPANY has completed development of over approx 4.95 mn sq.ft. of real estate in the Mumbai metropolitan Region across 40 projects. Raheja Unive... read more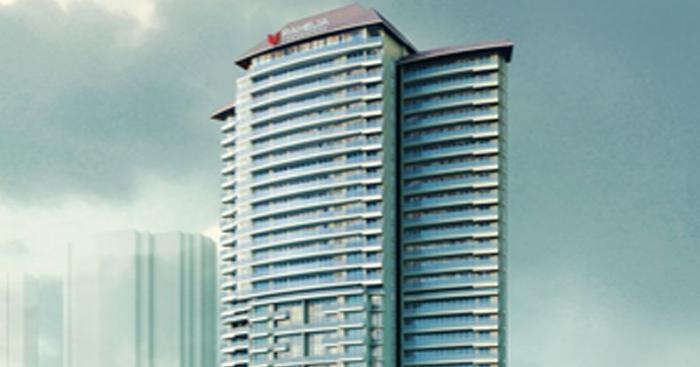 Madh Island, Malad West, Mumbai
Raheja Exotica Verona is an alluring construction proclaiming most effective features to help make you believe on top of the planet. Diligently developed, lavish 2 BHK, 3 BHK and 4 BHK Residences | 3 BHK Duplexes comes with spectacular natural vistas which could make magnificence an integral part of...
1.86 Cr Onward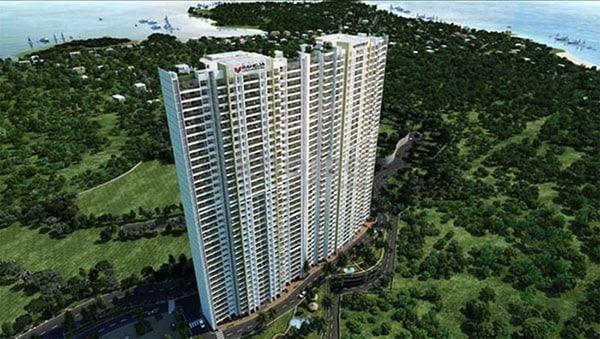 Madh Island, Malad West, Mumbai
Raheja Exotica Sorento sited near Madh Island which proffers you 2 BHK, 3 BHK & 4 BHK Residences. The development compromises of two towers with 36 floors with 376 units on outrights basis.The development provides you various amenities like Gym Space, Water Storage Facility, Security Service, Fi...
1.70 Cr onwards
Six decades of benchmark quality standards and four decades in enhancing quality of life.It is our passion at K. Patel and Company to delight our customers with continuous innovation & determined ... read more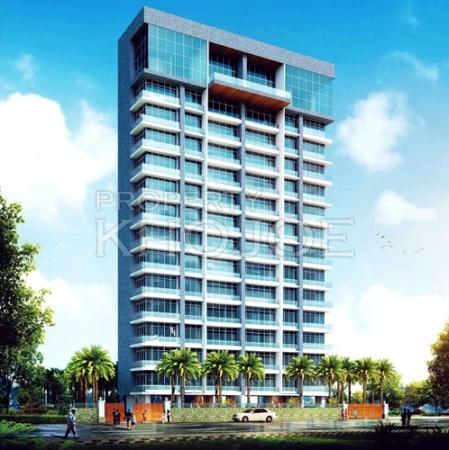 Madh Island, Malad West, Mumbai
K P Samudraa is a magnificent beach front project, standing tall in the mid of the land, which is rich with sumptuous green environment. Samudraa is layout on the land, which listed in the serene surrounding & most admired place Madh, Marve, Malad West. The project is a master plan for those who...
On Request
Featured Developers in Madh Island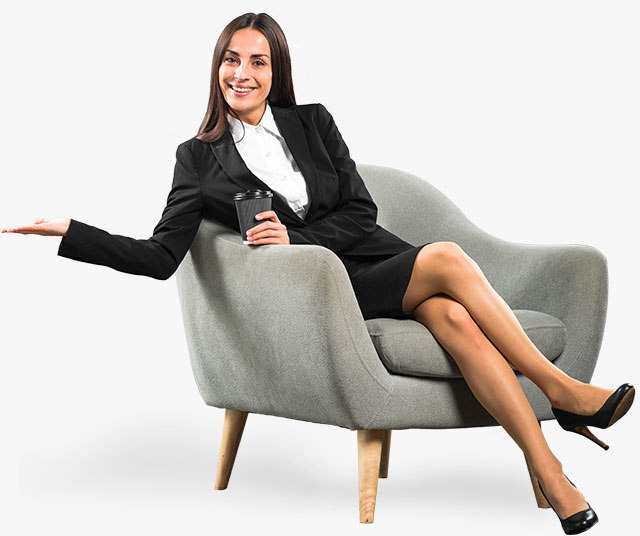 Branding & Promotion
The team at 99 Square Feet does the Onsite Branding & Promotions for you, so you can focus on what you do best - Selling Homes.
Yes, get everything from highly specialized banners to promote your residential, commercial listings as well as new projects. As a property agent you can also highlight your services and improve your real estate consultancy brand through "City specialist", "Location specialist" or "Area specialist" modules. Mobile friendly landing pages, highly optimized micro sites, creating your own property websites - 99sqft.com does everything digital for you to succeed in your real estate business.
Collections
Explore curated lists of top real estate collections based on trends in Madh Island:
Rental Properties in Madh Island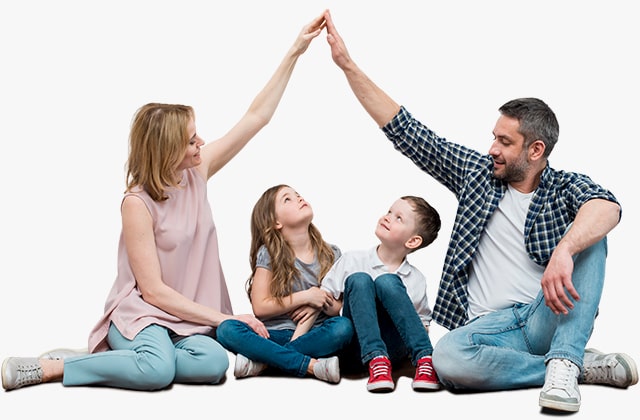 Home Loan
Customised Home Loan Solutions:

Get the right home loan sanctioned before selecting a property.

Lowest interest rates:

We will suggest suitable home Loans from most competent vendors.

Easy Process

Simple & no hassle process for faster disbursals & peace of mind for you.
Get a Home Loan
Real Estate Blog
- News & Articles in Madh Island
Real Estate Events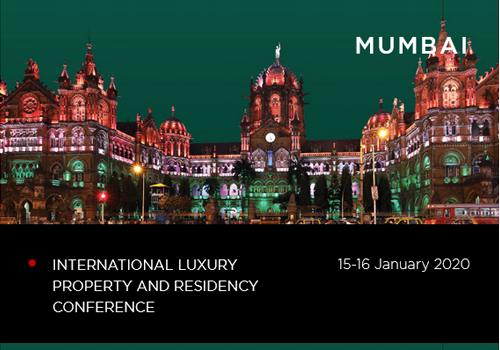 From 15th Jan 2020 To 16th Jan 2020
About Madh Island Malad West
---
MADH ISLAND, MALAD WEST

Madh Island is bounded by the Arabian sea to the west and the malad creek on the east. The region has few beaches like Erangel Beach, Dana Pani Beach, Silver Beach and Aksa Beach. The region is accessible by bus service and has well connectivity.

The region have some residential projects like Raheja Exotica Sorento, Raheja Exotica Verona, Raheja Exotica, Raheja Exotica Valencia, Raheja Exotica Andalucia and many other such projects.

Other than residential projects the region have some famous landmarks like Samara Gardens, Saina Resort, Our Lady of Sea, Santoshi Mata Mandir, Mehmood Studio and many other such landmarks.

Real estate in Madh Island is one of the most exciting stories to have emerged out of Malad west in the recent years. Quaintly tucked away in the beautiful bosom of lush greenery, Madh Island is a secret that has now started attracting property investors and actual users from across Mumbai and beyond. Many non-resident Indians have actually bought apartments and bungalows here witnessing phenomenal returns on their Madh Island property investments.

A mesh of green and peaceful fishing villages, Madh Island is surrounded by the mesmerizing Arabian Sea on the west. The huge Malad creek covers it from the eastern side. The fact that is simply a 5 minute ferry ride away from Andheri Versova makes Madh extremely popular amongst many celebrities who love the peace and serenity here.

There was a time more than a decade ago that there were plenty of madh island plots for sale and very few buyers. Today due to the incessant demand and the development of Raheja Exotica Madh island, the entire area of Mud island has metamorphosed into a real estate powerhouse. Many NRIs and rich buyers from Goregaon, Malad, Andheri, Bandra and even South Mumbai picked up some of the choicest villa for sale in Madh Island many moons ago reaping rich rewards in the bargain, now. The demand for rental properties in Madh is at an all-time high with many media production houses shooting their commercials, television serials in Madh Island due its tranquility and great connectivity at the same time.

The demand for independent house for sale in Malad mud island Mumbai has resulted in the prices increasing in multiples in a very short period of time for many property investors. Some of the bungalows in Madh island are featured regularly in popular television soaps as well as Bollywood films. Therefore it is no surprise that Mud island bungalow prices have steadily increased and there are very few options available for sale in the market.

A majority of the apartments and flats for sale in Madh Island are in one of the biggest real estate projects in Madh known as Raheja Exotica. Being developed by Raheja Universal Pvt Ltd in multiple phases over the past two decades, Raheja Exotica provides some of the best mud island houses for sale that one can wish for. Most of the flats for sale in Raheja Exotica Madh island are sea facing either on the south side (Versova, Worli Sea link) or the North side (Madh village, Arabian Sea, Raheja resort). The 5 acre multi-functional club house in Raheja Exotica is the highlight of the project and has been one of the unique selling points of this project. Some of the buildings in Raheja Exotica are Seville, Barcelona, Andalucia, Valencia, Amalfi, Sicily, Capri, Sorento A and B wings and the upcomg Verona. There are also alluring villas for sale in Raheja Exotica but not many as they are now in the resale market with the developer having sold its stocks years ago. Bungalows and Villas on rent in Madh Island are also very popular among people seeking a calmer life away from the hustle and bustle of the Mumbai city without being too far away in case of a requirement. Madh fort is a popular tourist destination in Madh island and attracts many local sightseers regularly.

A look at some of the most spacious villas in Madh island will make your jaw drop in sheer awe and you will understand the reason why luxury homes in Madh Island are being developed by some of the best property developers today.

Spectacular in terms of natural surroundings and yet having two of the most prestigious Mumbai hotels like the Retreat and The Resort in its landscape, Madh island real estate is definitely poised to grow further with the development in terms of infrastructure planned around it.

Other real estate projects in Madh Island include an interesting combination of independent houses, apartments, bungalows and villas. A project called Harmony by Wadhwa developers at the end of the Madh Marve road close to the Aksa beach has some of the best sea facing villas for sale in Madh island. In fact Harmony in Madh has unique triplexes that have a sea view and also very easy access to the Aksa beach. There are multiple private villas and bungalows for sale in Madh island that are spread across the lush green landscape of this location. Some of them are close to the beach, some have good sea views and some are staggeringly big in size. Another project called Samudra by K Patel Realty very close to Patilwadi and the Madh Church has some of the most breath taking sea facing apartments for sale in Madh island. Although majority of the flats in Samudra have been sold there are some resale flats and apartments available through professional real estate agents in Madh island.

Most of the properties in Madh island fall under the CRZ norms thereby restricting the height and the development scope. Also because of the naval presence in Madh, the development is very contained ensuring that the natural habitat of Madh is not disturbed and the peaceful environment is preserved for residents to enjoy.

The list of new and under construction projects in Madh Island include Raheja Exotica Verona also known as phase 5 and subsequent phases that would be added to Raheja Exotica in the coming years. Apart from this there are multiple private villas and bungalows being developed in Madh Island. One of the biggest clusters of villas inside Patilwadi just opposite Exotica is Suchak society which is a very well laid out and well designed bungalow project. Of course the variety of apartments and the vast range of sizes and prices that the 33 acre Raheja Exotica offers in Madh Island is unbeatable. Starting from the smallest studio apartment of 555 sqft to 1 bhk, 2 bhk, 3 bhk duplexes, penthouses, 4 bhk apartments and the villa options - Raheja Exotica, the Ocean city is a truly diverse project. Anyone looking for rental homes in Madh Island or resale properties in Madh will invariably come across listings in Raheja Exotica.

This section on 99sqft.com is dedicated to Madh island real estate with an objective to help property owners in Madh Island to sell, rent their properties easily. Also to help real estate brokers in Madh to market their Madh Island property listings to a huge number of relevant buyers across India and beyond. This would also help real estate developers in Madh Island to advertise their Madh projects and promote sales among interested investors. Last but not the least property seekers and property investors can find a number of property options including plots for sale in Madh island, apartments, investment opportunities in terms of unfurnished villas and bungalows that could be done up and sold at a decent profit. We hope that you are able to fulfill all your Madh island property objectives through 99sqft.com

In case our listings do not show what you are seeking you can mail us with your specific Madh Island requirements keeping the subject line as "Madh", mentioning your budget, preference, etc. and we will try to send you matching options at the earliest.

Villas and houses for rent in Madh island

The demand for a Madh island villa for rent has been very high as picnickers from all across Mumbai and especially from the western suburbs of Mumbai enjoy the peace and tranquility that Madh island offers. Of course the fact that it is within the city limits and easy to reach makes it very popular as a one day or a one week getaway destination in Mumbai.

The Madh island villas with pool are extremely popular and command a premium price in terms of per day rent.

With many property owners and investors owning plush villas and bungalows in Madh Island there are a variety of small and huge villas on rent in Madh Island. You can find villas with swimming pool in Madh Island and also many villas with a lot of play area, family get together area, gardens, lawns, etc. Many Madh island bungalows for rent are used for marriage parties, receptions, company get-togethers, business meetings, family parties, friends' night outs, etc.

The Madh island bungalows on rent are also extremely popular with television serial producers, bollywood film makers, advertising agencies and other creative industries.some of the very well known and popular ones include the Aurus bungalow in Mud Island, Woodstock villa, Aashiyaanaa villa, the Bajaj madh bungalow, Suchak layout opposite Raheja Exotica, Sanaya bungalow, Shubham villa, etc.

Apart from these there are luxury villas for rent in Madh Island that are used by corporate houses, companies and high end celebrities for their meetings and get-togethers. Some of the most luxurious bungalows for rent in Madh Island are as expensive as some of the best five star hotels in Mumbai because of the privacy and grandeur they offer. Sea facing Villas on rent in Madh Island demand the highest premium and are booked almost 12 months of the year with most having advanced bookings. The rental room prices in Madh Island during festive seasons, and New Year parties are extremely high and therefore property investments in Madh Island have been very strong especially by investors who love earning regular rental incomes.