Popular Locations in Goregaon West Mumbai:
Post Property for Free
Zero charges for property posting.
Get better property deals & prices.
Get genuine buyers / tenants - faster.
Get maximum exposure to clients / professional agents.
A number of owners / brokers / developers use 99sqft.com effectively.
Post Property for Free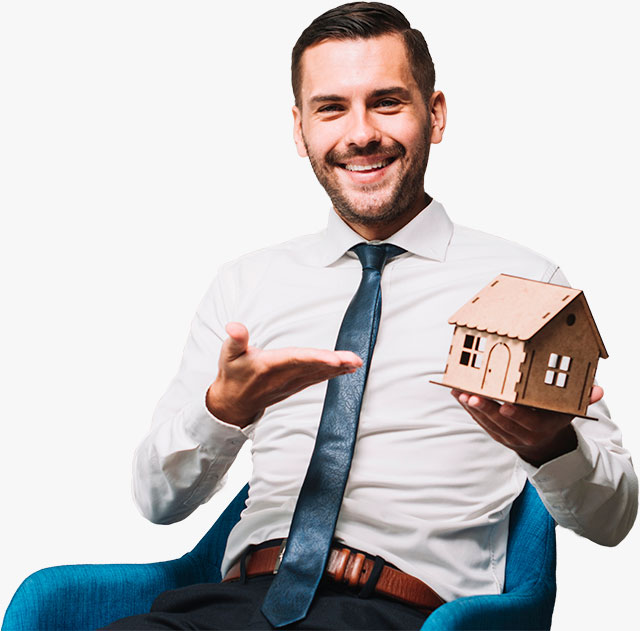 Spotlight Top Developers in Goregaon West
Kabra Group, a reputed Real Estate organization in Mumbai shares a strong bond of Trust with it's customers since 30 years. Widely spread across various sectors of developing, building, managing... read more
Mahindra Lifespaces Inspired Creations Service that makes a difference for healthy living. This is our motto. Mahindra Lifespaces live in not only building mere housed but we create homes for healthy ... read more
Over 45 years the group has built for itself an unshakable reputation for quality, efficiency, trust, meticulous planning, top quality amenities, superlative designs, timely completion, guaranteed pos... read more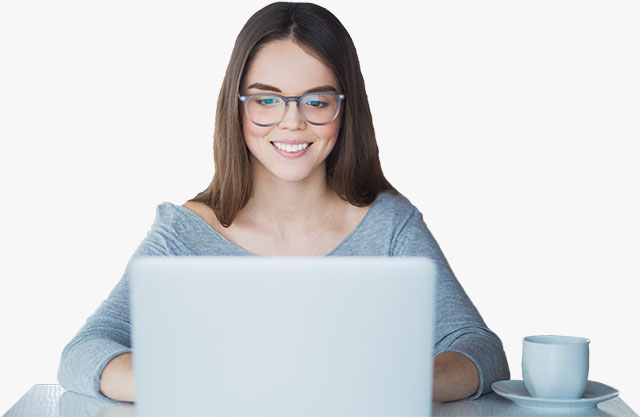 Post Requirement for Free
Get regular updates & alerts. Be the first to know.
Get property deals as per your choice.
Get offers from genuine sellers / professional brokers - faster.
Get distress deals at cheaper prices.
Take informed decisions. Compare. Save time & money.
Post Requirement for Free
Featured Agents in Goregaon West
Handpicked Featured Projects in Goregaon West
Featured Developers in Goregaon West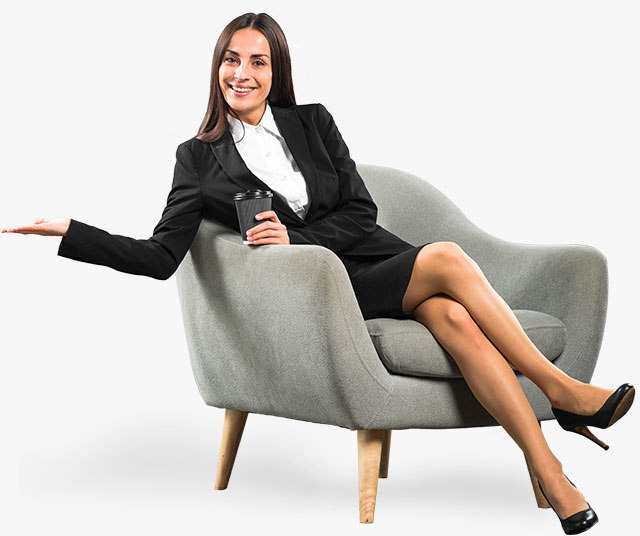 Branding & Promotion
The team at 99 Square Feet does the Onsite Branding & Promotions for you, so you can focus on what you do best - Selling Homes.
Yes, get everything from highly specialized banners to promote your residential, commercial listings as well as new projects. As a property agent you can also highlight your services and improve your real estate consultancy brand through "City specialist", "Location specialist" or "Area specialist" modules. Mobile friendly landing pages, highly optimized micro sites, creating your own property websites - 99sqft.com does everything digital for you to succeed in your real estate business.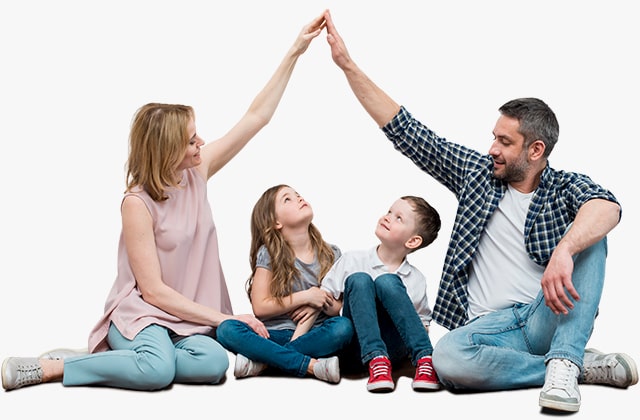 Home Loan
Customised Home Loan Solutions:

Get the right home loan sanctioned before selecting a property.

Lowest interest rates:

We will suggest suitable home Loans from most competent vendors.

Easy Process

Simple & no hassle process for faster disbursals & peace of mind for you.
Get a Home Loan
Real Estate Blog
- News & Articles
About Goregaon West
---
Goregaon - The no more 'gaon'. Yes, our dear old Goregaon west, once a primarily middle-class residential neighbourhood, is fast turning into a wealthy suburb. With an incessant plethora of new projects coming up, Goregaon west is indeed going to be a glamorous yet peaceful location to live in.

But before we discuss the new avatar Goregaon west is donning, let's have a little history lesson. Until the late 1970s, Goregaon west was sparsely populated, which began to change with residential localities that sprang up such as Unnat Nagar Vibhag 1 to 4, Jawahar Nagar, Motilal Nagar (part 1 to part 3), Bangur Nagar, Sree Nagar, Shastri Nagar, Lokmanya Tilak Nagar Road 1 to 6 (earlier Peoples Colony), Siddharth Nagar, BEST Colony, Piramal Nagar, Mahesh Nagar and Madina Manzil.

TRANSPORT

Goregaon Railway Station is the capital means of transport and BEST buses are the inland transport facility. There have been a lot of improvisational additions in the transport sector. New flyovers, such as a bridge directly connecting Goregaon west and east, a new railway station in Ram Mandir, and soon, the GMLR [Goregaon Mulund Link Road] that will successfully link Goregaon to Bhandup. Of course the Goregaon bus depot at Goregaon west station provides a lot of buses that literally connect to the entire city.

There is a new harbor line that has started from Goregaon railway station and this factor does ease the entire travelling pattern for a lot of rail commuters.

SCHOOLS

Schools and colleges can serve as excellent landmarks too, and who knows, you might want join one of the many knowledge imparting centers that Goregaon is home to. Famous educational institutions such as VIBGYOR, St. John's Universal, VivekVidyalaya, reside here.

NEW RESIDENTIAL & COMMERCIAL PROJECTS

Goregaon, soon going to be the epitome of industrialization and urbanization, is the site for many impressive real estate property developments spread across the length and breadth of this beautiful cosmopolitan suburb.Highly professional real estate development companies& property developers like EktaWorld, Kalpataru Constructions, Wadhwa Developers, Sunteck Realty are developing world class projects like EktaTripolis, Kalpaturu Radiance, WadhwaAnmol Fortune, etc. Apart from these there are many world class towers and complexes already inexistence in Goregaon west like Rustomjee Ozone, Kalpataru Pinnacle, Wadhwa Imperial Heights, Anmol Pride, Prestige, Anmol Complex, Mahindra Gardens, Mahindra Eminente on the Goregaon S.V. Road by Mahindra Lifespaces, VasantGalaxy by Sheth Developers, DLH Park – an extremely swanky commercial office building on the Goregaon SV Road near the MTNL flyover are few of the many landmark developments that have already set the high standards for real estate construction in Goregaon west. There are other small yet quality developments going on in Goregaon west that are rapidly changing the face of this place.

Real estate in Goregaon west has grown by leaps and bounds in the past 2 decades. The last 5 years especially have been full of action in terms of property developments. Areas like Siddharth Nagar. Jawahar Nagar, Unnat Nagar, Lokmanya Tilak Nagar, MG Road, Piramal Nagar, SV Road have seen a lot of new and redevelopment residential projects taking shape. It is no surprise that there are at least 25 plus under construction and ongoing projects in Goregaon west in 2019. The property rates in Goregaon west have taken a huge stride post 2007-2008 and the average per sqft rate on carpet area for residential projects is close to Rs. 24,000/- to Rs. 29,000/-.

With the harbour line railway track also being active for the past 2 years, travelling from Goregaon west has become very convenient especially for commuters needing to reach CST or other harbour line locations. Additional local trains to Churchgate originating from Goregaon station have been like a boon for early morning and rush hour office travelers. The Mrinal Tai flyover is another colossal connectivity upgrade for Goregaon west making it a breeze for Goregaon west residents to cross over onto the western express highway and to reach either North Mumbai or South Mumbai or even the eastern express highway in a very short time.

Overall the connectivity and infrastructure upgrade in its ecosystem has ensured that the demand for quality homes for sale in Goregaon west has increased with every passing day. Many real estate developers have also focused on developing spacious and luxury homes in Goregaon west with state of the art amenities and facilities. A few examples of luxury properties in Goregaon west include the very beautifully planned project Kalpataru Radiance in Siddharth Nagar. Being one of the finest gated community projects in Goregaon west, Radiance is going to be benchmark for other property developers to follow. Kalpataru Radiance has some of the biggest sizes of 3 BHK, 4 BHK apartments for sale in Goregaon west.

A project developed by Ekta World called Ekta Tripolis, also in Siddharth Nagar, is another luxury project in Goregaon west with options of 2 BHK and 3 BHK well designed flats for the choosy property buyers. Anmol Fortune, a redevelopment project in Unnat Nagar, Goregaon west by the Wadhwa Group has also shaped up well in the recent years. Wadhwa developers have already constructed and delivered a few luxury residential projects on the SV road in Goregaon west close to the Patel petrol pump. These are called as Anmol Complex, Anmol Pride, Anmol Prestige and have some of the best designer apartments in Goregaon west that you can see.

Since Goregaon west has a lot of middle class families there are a few property developers who have focused their energies on developing budget homes in Goregaon west and have kept the affordable housing segment alive and kicking here. Due to the popularity of Goregaon west as a residential area and the amount of development happening here, it comes as no surprise that the year 2020 and 2021 would see the supply of more than 2000 residential units in Goregaon west, approximately. Real estate agents and property brokers in Goregaon west are going to have a great time selling and leasing properties here.

Proximity and Landmarks Near Goregaon West
LANDMARKS

If you want to visit Goregaon, and need landmarks to help your puzzled rickshawala, here are some dominant ones:

Ozone Swimming Pool
Prabodhan Kridabhavan
Citi Centre
Jawahar Nagar Hall
Inorbit Mall
Goregaon bus depot
Aiyappa temple in Bangurnagar
Tulsi Tower

POST FREE PROPERTY IN GOREGAON WEST

Post free property listings in Goregaon west. Sell or rent your property in Goregaon west by simply posting on 99sqft.com

For getting the best results and responses to your free property ads online in Goregaon west, make sure that you share maximum property details and relevant good images.

If you are a real estate consultant or property owner in Goregaon west you can start listing your homes / offices / shops for sale or rent and get the best quality responses and property leads on 99sqft.com