Member Profile - Hinal Panchal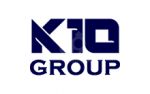 M2947529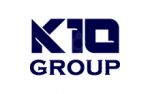 Hinal Panchal
K10 Group
Builder
Deals in Locations:
Haripura, Shubhanpura, Malad West,
Dealing in Properties:
Commercial Office/Space, Flats,
Sayajigunj, Vadodara - Pincode: 390005
Website : www.k10group.in
---
OVERVIEW
K10 Group founded in 1990 by Mr. Ketan Shah has been at the forefront of business innovation in Vadodara, Gujarat. This group has of 3 primary business units: Share Trading, Real Estate, Hospitality & BPO/KPO. K10 Group came into the real estate and outsourcing vertical in the last ten years. It is now truly an important place in the Vadodara real estate map. Their main forte and strength has been commercial real estate and hospitality ventures.
Subscribe Now
Join 99sqft.com's free real estate blog & never miss a thing on real estate - ever.