About Gera Imperium Premio
Unit Details :
Commercial Spaces:
Carpet Area : 167 Sq.ft, 206 Sq.ft, 267 Sq.ft, 300 Sq.ft, 359 Sq.ft, 807 Sq.ft, 930 Sq.ft 1074 Sq.ft, 1091 Sq.ft, 1184 Sq.ft, 1254 Sq.ft, 1310 Sq.ft and 1402 Sq.ft

Building Details:
Shops, Restaurant and Showrooms.
About Project
Gera Developments, creators of premium residential and commercial projects. We strive for excellence and our main objective is not just to meet the expectations of our customers' but to surpass them. The company entered the world of real estate in the year 1970. Since then, the company has delivered several projects that have become landmarks in their own right. After four decades of unwavering commitment towards innovation and service, Gera is today a force to reckon with. The company has spread their footprint across Pune, Goa and Bangalore by meticulously constructing and delivering over 50 projects, with close to 4 million sq.ft of development. Our projects proudly stand as great examples of elegant designs and robust engineering.

Gera Developments is a dedicated end-to-end real estate organization with in-house architects, engineers and construction crew. Our in-house interior design division enables us to design homes according to our customer's tastes and preferences. The company has extended benchmarks in the real estate realm with their constant innovation techniques which are way ahead of time - be it India's first developer to offer a 5 year warranty (since 2004) or India's first ChildCentricTM project or Pune's first intelligent building. Bringing together intelligence and care, Gera hasn't just created living spaces, but rendered a distinct purpose and beauty to the space around us.

Gera Imperium Premio which offers you commercial spaces on outright basis worth an carpet area worth of 167 Sq.ft To 1402 Sq.ft. Gera Imperium Premio which is ideally for shops, restaurants, showrooms, primary and secondary business.

The project provides you various amenities like Water Storage Space, Landscaped Garden Area, Club House, Parking Space, Power Backup Facility, Swimming Pool, Plunge Pool, Lawn Space, Kids Pool, Reflexology Path, Garden Plaza, Senior Garden Space, Toddlers Play Area, Amphitheatre, Youth Center, Tennis Court, Seating Garden Space, Basketball Court and many other such amenities. The project provides you various specifications like rcc framed structure with gypsum plaster and it offers you well branded toiletry ware. The flooring is done with vitrified tiles. The project is on pre-launch stage.

Gera Imperium Premio sited at North Goa, Kadamba Plateau, Panjim Old Goa Bypass Road offers you an well settled neighbourhoods like DG-Mart, Sunshine Worldwide School, Healthyway Hospitals Goa, Naag Temple, ICICI Bank ATM, Santana Church, Mahadev Temple, Shri Varad Maruti Devasthan, Naga Temple, Sateri Temple, Hanuman Mandir, Syndicate Bank and many other such neighbourhoods. The complex has a well road network like Ponda-Panaji Road, Panjim-Belagavi Road, Naizal Road, Old Goa Road, Karmali Station Road, Lake Road, Merces Chimbel Road and many other such road networks.

For Further Information Or Site Visit Kindly Call Us, Mail Us Or Fill The Query Form.

---
Amenities
Water Storage
Landscaped Garden
Swimming Pool
Car Parking
Club House
Power Backup
More Amenities :
* Entry & Exit
* Swimming Pool With Deck
* Plunge Pool
* Kid's Pool
* Cabana
* Poolside Party
* Lawn
* Reflexology Path With Seating
* Trophical Garden
* Trellis Sitout
* Garden Plaza
* Floating Pavilion With Serenity Pond
* Senior Garden
* Toddler Play Area
* Amphitheater
* Youth Corner
* Football Courts
* Basketball Court
* Tennis Court
* Cricket Practice
* Seating Garden
Specifications
Structure
* The building will be RCC framed structure or partly framed structure and partly load bearing.
* Columns, beams and slab design will be as per normal practices.
* Material used in the RCC structure will be as per normal standard practices as available and as specified by the Structural Designer.

Internal Walls
* Shall be of blocks/brick finished with gypsum plaster and two coats of oil bound distemper paint.

Power Supply
* A load supply of 70 watts/square meter of carpet area will be provided after applying the suitable diversity factor.

Windows
* Shall be powder coated sliding aluminum window. Toilets shall have openable / sliding aluminum windows / glass louvres.

Waterproofing
* The roofs and toilets will be waterproofed. In case of a leakage, the same will be rectified, as under warranty in case any painting is required, only touchup will be done - Variation in the shade of paint is expected and will be accepted.
* Any breaking, tampering to the structure will render all warranties null and void.

Doors
* Shops shall be provided with rolling shutters.
* Toilets: to have door frames of developer's choice with laminated flush door shutters.

Flooring
* Offices & shops shall have vitrified tiles. Restaurants will have Vitrified flooring of approximate 600 mm x 600 mm. Balcony, passages, attached terraces shall have ceramic tiles or equivalent.

Toilet within units
* Provision for toilets will be made in offices where applicable. The purchaser/s may request the promoter to provide a toilet within his unit at such extra cost as decided between parties however the same shall be subject to being convenient to the promoter and not affecting the construction quality or schedule in any way.

Fire Protection
* The fire protection system of the building shall as per Fire NOC.

Staircase wherever applicable
* Restaurant with Top Terrace access shall be provided with RCC staircases with MS Railing and flooring as per developer's choice.

Attached Balconies / Terraces
* Terrace Parapet wall or railing with Paint finish or 5 mm float glass panels with stainless steel support as per design shall be provided.

Wi-Fi
* Shops will be provided with Wi-Fi Routers. Purchaser to purchase Data services from service providers at his own cost.
---
---
About North Goa
Ever wanted to have your own vacation home?A home by the beach is not just a dream, it could be real.Are you sick of the fast paced lifestyle in your city? Planning to make a move? Can Goa be more than just a tourist spot, perhaps a good investment? Read this article to get a better idea about North Goa and how it has taken a higher spot in the Real estate market.North Goa - Second Home –InvestmentIndia's real estate sector comprises of four sub sectors namely housing, retail, hospita... Read more
Gera Imperium Premio Location Map
Address : Panjim Old Goa Bypass Road, Kadamba Plateau, North Goa
---
Resale Flats / Investor Flats
About Builder - Gera Developments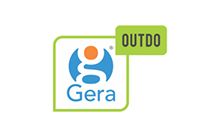 Gera Developments was founded in the year 1950 and since then have created premium commercial and residential properties. Gera Developments is one of the leaders of the real estate market in Pune. Their commitment to quality and consistency in delivering quality has built trust in the customers.... View more
---
Tell more about Gera Imperium Premio
Add a Review