About Builder - Wellnest India Projects Pvt. Ltd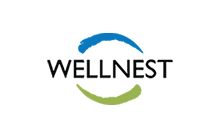 Wellness India, started their real estate journey in the city of Bangalore, is one of the fastest growing real estate developers.

They have a strong team which focuses on the well defined objectives needed for construction. With a passion to excel and creating the image in the mind of consumers, they are constantly innovating and customization with the latest expertise.

They are not only best at construction of the materials, but they are also experienced in the corporate governance. Life at wellness is a dream come true for everybody.

They have marvelous construction sites ,with more than 10 plotted construction sites in Bangalore city, with the high end villas and bungalows for the elite class as well as they have the best sites for the residential Apartments.

So, you can bank upon their name.
Wellnest India Projects Pvt. Ltd - Builder Properties
Displaying 1 - 10 of 10 total results