About Builder - Talak Constructions
---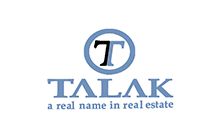 Talak Constructions is a leading Real Estate builder in Goa. Having completed numerous residential and commercial complexes, they have gained not only customer confidence but also product confidence as builders and developers. Talak Constructions is driven by their commitment towards customer satisfaction, engaging themselves with a magnificent blend of core values, work values and service values. Based out of Margao with operations in Goa, Talak Constructions has built diverse civil and structural engineering masterpieces. Over two decades, they have been acknowledged for quality, commitment, integrity, and value addition all through for all their projects. The company is managed by highly qualified professionals who through the daily management processes ensure high standards in quality construction and customer satisfaction. Since then their sincere effort has been to retain Goa's heritage, culture and beauty. Along with the exquisite designing of the projects, they have been able to live upto the expectations of their clients and fulfill their dreams.
Talak Constructions - Builder Properties
Displaying 1 - 6 of 6 total results
Subscribe Now
Join 99sqft.com's free real estate blog & never miss a thing on real estate - ever.