About Builder - Space India
---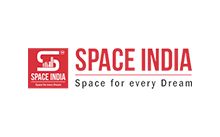 We develop Township Projects and Budget Housing Projects for every class in the area of Panvel and Navi Mumbai.

We develop Township Projects and Budget Housing Projects for every class in the area of Panvel and Navi Mumbai. We constantly strive to sustain the maximum level of Client satisfaction. All our construction services are designed and planned in such a way that they not only meet but also exceeds the expectations of the clients. Our firm has successfully managed to form a formidable client base in the entire Indian Sub Continent as well as for the N.R.I Clients.

We have successfully completed our recent presentations which are Pushpanarayan Complex comprising of 950 Flats, Royal Palms with 150 Flats, Royal Meadows with 600 Flats, Kaarshni Vihar with 350 Flats and our new highest launch project Balaji Symphony with 11 Towers and 30 Storey in New Panvel, NAVI MUMBAI. From the recent survey carried out by Media, Press, and Property Portals Panvel and New Panvel are the fast developing cities in India coming up with numerous Housing Projects having all the latest modern amenities by which Clients will enjoy their life with the fullest satisfaction.

All our Upcoming Projects are close by to the Panvel Railway Station & Proposed Panvel Railway Terminus from where a common man can easily reach every nook and corner of India without facing any hurdles.

The recent developments of Panvel are in New Panvel. New Panvel has been developed and administered by CIDCO Authorities. New Panvel is a town planned and developed by CIDCO of Maharashtra in Raigad District. The development of New Panvel was initiated in 1970's to meet the Housing requirements of employees working in the nearby MIDC Industrial Areas such as Taloja, Rasayani, Patalganga and Pen. New Panvel is strategically located on the Eastern side of the Mumbai-Bangalore National Highway (NH-4) and the Mumbai-Pune Express Highway. It is well connected to the rest of India by Road and Rail. Even Government has given green signal for coming up with Airport Proposal & Metro Train in Navi Mumbai. National Highway 17, which is the 7th longest Highway in India, starts from Panvel.

OUR MAIN VISION IS TO MEET THE NEEDS OF OUR VALUABLE CLIENTS FROM INDIA AND ABROAD AND SPACE INDIA IS A TEAM OF PROFESSIONAL AND ARE CONFIDENT ENOUGH TO PROVIDE THE BEST SERVICE AND TO FULFILL EVERY CUSTOMERS NECESSITY TO THEIR UTMOST & FULLEST SATISFACTION.
Space India - Builder Properties
Displaying 1 - 15 of 15 total results
Subscribe Now
Join 99sqft.com's free real estate blog & never miss a thing on real estate - ever.