About Builder - Rohan Builders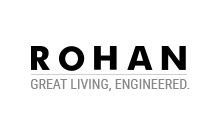 Rohan Builders was established in the year 1993 and this group today has become multifaceted, multi-disciplinary, strong and vibrant firm. They are always committed to impress their customers through brilliant ides and new inventions. They have also successfully achieved the highest degree in technical excellence by consistently delivering project with highest standards & Quality. This company is proud to have loads of professional and skilled employees who work dedicatedly for this company.

Rohan Builders is rapidly growing up in the graph of real estate developers firm and yet they never forget their old relationships who stood by them throughout their career. This includes stakeholders and all the people working for this company are a standing testimony of their beliefs.

Due to all the talented people working for them have helped them achieve the highest number of customer satisfaction and various awards every year since the day when first project started.
Rohan Builders - Builder Properties
Displaying 1 - 18 of 23 total results