About Builder - Puranik Builders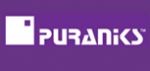 Building Homes With Values
Buying a home is one of the biggest financial decisions made by a middle class family. Great hopes are built around the new home. While providing shelter and succor to the family it's also an inheritance that will pass on from generation to generation. Since 1968 Puranik Builders has made sure that every property we build lives up to the dreams, aspirations and hopes of our customers. We have made this possible because everything we do, we envision it with you in mind!
Puranik Builders - Builder Properties
Displaying 1 - 12 of 12 total results