About Builder - Proviso Group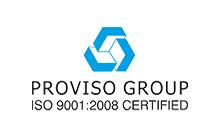 Proviso, a renowned name since 2 decades, is synonymous with quality and affordable housing in Navi Mumbai. Its founder and chairman, Mr. Brij Gupta, a graduate from IIT BHU believes in the business principle that we make profit only if our customers and investors make profit.

Proviso's core business principle is to give the best return on investment to our customers and investors . We value the hard-earned money they invest in our projects and we endeavor to ensure that their money has been invested absolutely safely. Our business primarily comes from repeat business as we believe not just in customer satisfaction but also in customer delight. Proviso's main business assets and success are its customers.

Proviso Group consists of the companies, Proviso Developers and Builders, Gupta Builders and Developers, Sai Proviso Developers and BKS Galaxy Realtors Pvt. Ltd.

Till date Proviso has completed construction of over 7 lakh sq. ft. of residential-cum-commercial dwellings in and around Navi Mumbai at Vashi, Koperkhairane, Nerul and Kharghar nodes. Proviso also has a significant presence in Pune, having developed two projects there. At present, Proviso has ongoing projects in Kharghar, Ulwe and Koperkhairane, developing about 5 lakh sq. ft of new residential-cum-commercial space, in over 11 towers varying from 12 to 30 storey towers.


Proviso Group - Builder Properties
Displaying 1 - 13 of 13 total results