About Builder - Parinee Realty Pvt. Ltd.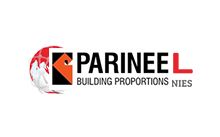 Parinee, a real estate group engaged in flagship business of construction provides housing with a vision – a vision of luxury, class and lifestyle. It is one of the finest group in realty sector in india with predominant construction activity in Mumbai.

Parinee was envisioned and founded in 1963. With thirty seven years of experience in the contracting business and thirteen years in the developing field, Parinee has consistently focused on the development of high-end contemporary real estate, particularly in Mumbai. This bid to positively contribute towards the betterment of urban life drives the company. Parinee sees itself as an integral part of India's real estate industry, whose core business is to acquire, innovate, develop and deliver. The company strives to build structures that represent innovation in design, architecture and engineering. Parinee pushes the boundaries of what is possible in the world of construction, while at the same time standing by a strong set of values and code of ethics.
Parinee Realty Pvt. Ltd. - Builder Properties
Displaying 1 - 9 of 9 total results