About Builder - Omkar Realtors and Developers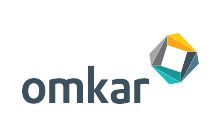 Since its inception in 2003, Omkar Realtors & Developers, has created opulent spaces that have epitomized the pinnacle of luxury. Backed by a strong legacy that spans over five decades, Omkar is managed by second generation entrepreneurs who have carved a niche for themselves in the world of real estate. The board combines a seasoned team of professionals with expertise in real estate, infrastructure, steel manufacturing, oil exploration, shipping and construction.

Combining the core values of integrity, inclusion, equality and excellence with a steadfast financial perspective and revolutionary vision, Omkar has gained enormous admiration from all the stakeholders in the world of real estate.
Omkar Realtors and Developers - Builder Properties
Displaying 1 - 18 of 34 total results