About Builder - Nitesh Estates
---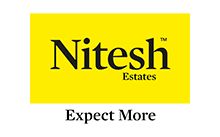 Nitesh Estates is an integrated property development company headquartered in Bangalore, India. Founded in 2004, has grown into a company renowned for its classy developments in Office Buildings, Residential, Hotels and Shopping Malls. In a short span of just 8 years Nitesh Estates has brought more than 20 million sq ft of space under development as premium living, working, lifestyle and leisure space- a phenomenal growth fuelled by the resolute and dynamic leadership of its founding Managing Director, Mr. Nitesh Shetty. Today the company is a listed entity on BSE and NSE.


The Company is growing even faster with plans to expand its operations in other cities. The Company has now expanded its operations into Goa, Chennai and Cochin.
Nitesh Estates - Builder Properties
Displaying 1 - 17 of 17 total results
Subscribe Now
Join 99sqft.com's free real estate blog & never miss a thing on real estate - ever.