About Builder - Mantri Developers Pvt. Ltd.
---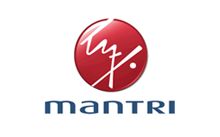 In the supremely dynamic and competitive sphere of property development, one name has consistently been a trail blazer, setting the trends for others to follow. The innovation-led, future-focused Mantri Developers Pvt. Ltd.Established in 1999 by Mr. Sushil Mantri, the company has been the pioneering force behind the rapidly changing skyline of south India, with developments that span the residential, retail, commercial, education and hospitality sectors
Mantri Developers Pvt. Ltd. - Builder Properties
Displaying 1 - 18 of 36 total results
Subscribe Now
Join 99sqft.com's free real estate blog & never miss a thing on real estate - ever.