About Builder - Mantra Properties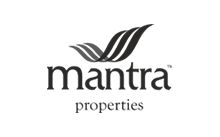 Mantra's success in real estate development and construction stems in no small measure from the abilities of its constituent members. Their trade-centric origins have bestowed on the ability to understand businesses holistically - from the customer's point of view as well as the market's perspective. This aptitude has helped them successfully nurture business endeavours across a panoply of industry verticals.
Since 2007, Mantra Properties has been engaged in land acquisition and development, as well as infrastructure-related construction. An in-house team of experts drawn from various disciplines: engineering, construction, management and consultancy ensure professional and timely execution of every project.
Mantra Properties - Builder Properties
Displaying 1 - 12 of 12 total results