About Builder - Kanakia Spaces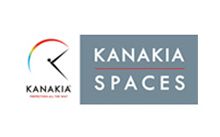 The Kanakia family has gradually become an inseparable and an essential part of living of many modern citizens. From providing premium housing to education, quality entertainment to promotion of art and culture, Kanakia's have made a holistic contribution to elevate modern lifestyles in suburban Mumbai.

Housing projects undertaken by Kanakia, always strike a desired balance between convenient and accessible locations, spacious and well-planned layouts, modern designs and contemporary life standards and recreation for the entire family. Kanakia's renowned commercial projects like Floral Deck Plaza, Eagle's Flight and 349 Business Point is looked upon as ultimate business destinations of the new generation.

Each Kanakia project is a landmark in its own right, sought after for its striking architecture, well planned interiors and lasting construction standards. Each project is the outcome of deep-rooted professional insight and inputs of some of India's leading architects, RCC experts and consultants associated with the projects.

Kanakia Spaces have successfully delivered more than 10 million sq. ft. of residential and commercial projects that are land marks owing to their design, micro locations and occupant profiles. Company has over 5 million sq. ft. of space under various stages of development country wide.
Kanakia Spaces - Builder Properties
Displaying 1 - 18 of 37 total results