About Builder - Greenfield Infrastructure Pvt. Ltd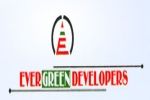 Our unique state of the art Lifestyle Apartments stand testimony to aesthetic design and modern engineering. Providing for your array of needs, these apartments give you the perfect package of comfort, luxury, style and ambiance. Constructed over vast spaces, your Lifestyle Apartment utilizes every inch to its best possible potential.

Your life is our focus. Ever green developers present you with a lavish lifestyle keeping in mind expediency and tranquility. These apartments boast of world-class infrastructure and futuristic facilities, making them some of the finest pieces of architecture in the city. An untiring dedication to our customers' needs has led to the conceptualization and creation of an unmatched living experience. At apt locations in and around the bustling city of Mumbai, our Luxury Villas are realized with utmost value for aesthetics and amenities. Every day spent at a Villa gives you the ultimate holi.
Greenfield Infrastructure Pvt. Ltd - Builder Properties
Displaying 1 - 6 of 6 total results