About Builder - Godrej Properties Limited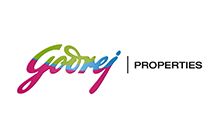 Starting their real estate journey, the company has 12 iconic projects in its hand. Godrej properties has an area spanning as equal to 8 million square meters. This group is one of the oldest group in India, has a collaboration with the outstanding associates and reputed names.

Godrej properties, has now presence in 12 cities across India. With a well established team, vast experience in the real estate industry they are now endeavoring to come out as the best developer in real estate industry.

Although It started their journey just 24 years ago but it is the first company to have ISO certification in real estate industry.

They have tremendously contributed in the corporate social responsibility as well in areas like water conservation, forestery management, green initiative with clinton foundation has developed the positive image in the mind of consumers.
Godrej Properties Limited - Builder Properties
Displaying 1 - 18 of 92 total results