About Builder - Damji Shamji Shah Group
---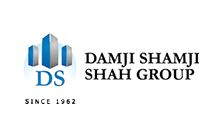 DSS group, united by passion to strive for progressive excellence in all our ventures. Their relationship with the customers is of paramount importance to them. The trust they bestow on DSS is proof of their steadfast commitment to deliver consistently. DS Group is proud to usher an era marked by global lifestyles and changing scenario of the corporate landmarks. Celebrating a voyage of 50 glorious years.
Damji Shamji Shah Group - Builder Properties
Displaying 1 - 17 of 17 total results
Subscribe Now
Join 99sqft.com's free real estate blog & never miss a thing on real estate - ever.