About Builder - DAMAC Properties
---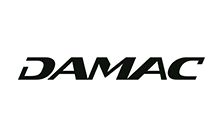 DAMAC Properties is a world class company predominantly functioning from the Middle East region of the globe. It is headquartered in Dubai, United Arab Emirates. Damac Properties has a significant inventory of high class real estate developments across Dubai and in other Middle East regions.

Mr. Hussain Sajwani founded this company in the year 2002 and this real estate company is actually a part of the DAMAC Group.

Very recently, DAMAC Properties managed to garner close to USD 348 million from a sale of universal depository receipts at the London Stock Exchange and the exercise managed to appreciate the realty company and put it at USD 2.65 billion. DAMAC declared its first-half revenue of USD 332 million in 2013.

A very creative real estate company tat delivers and has delivered high quality real estate assets in the Middle East region both in the residential as well as commercial sectors, DAMAC Properties has more than one thousand employees with clients raging in the tens of thousands from across the globe. With its major footprints in the rich city of Dubai the Damac team has also worthwhile constructions in location like Doha, Abu Dhabi, Baghdad, Jeddah, Amman, Riyadh and Beirut.

DAMAC Properties have delivered almost 9000 units currently and more than 20,000 units are under construction being at various stages of completion across the whole Middle East territory.

The latest offering from the ambitious Damac properties came in the middle of the year 2013 when they announced a super duper luxury project called AKOYA BY DAMAC.

With more than 28 million sq. ft of development this prime property called Akoya is just off Umm Sequim Road. The Akoya project is a masterpiece with deluxe apartments, villas and mansions along with a retail out encircling an 18-hole Championship Golf Course called as The Trump International Golf Club, Dubai.

DAMAC Properties - Builder Properties
Displaying 1 - 18 of 69 total results
Subscribe Now
Join 99sqft.com's free real estate blog & never miss a thing on real estate - ever.