About Builder - Confident Group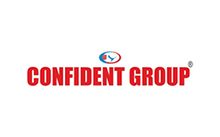 Confident Group is one of the fastest growing conglomerates, headquartered in Bangalore with multinational operations spread across Dubai, Bangalore, Kochi, and Trivandrum.

Confident Group has six diversified verticals: Infrastructure, Hospitality, Aviation, Entertainment, Education and Health care.

The Group is currently implementing 48 Infrastructure projects which include Gated community of Townships, Villas, Apartments, Commercial Towers, Software Towers, Hotels and Resorts. The Group is also implementing multiple Hotels and Resorts across South India and is also setting up the largest chain of Hotels and Resorts in Bangalore. The Group is also setting up three schools across Bangalore to facilitate easy education facility for Confident Customers.
Confident Group - Builder Properties
Displaying 1 - 18 of 30 total results