About Builder - Commonwealth Developers Pvt. Ltd.
---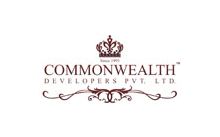 Commonwealth Developers Pvt. Ltd. has been successfully engaged in land acquisition and development of landmark properties. With a team of skilled professionals and qualified engineers, this Real Estate Company ensures superior construction and timely delivery of all projects undertaken by them. Setting new benchmarks with each passing project, this construction giant exceeds the expectations of its clients in every imaginable way. Strong value system, unparalleled quality standards and a keen attention for fine details are the core principles of Commonwealth Developers Pvt. Ltd. based on which it is steadily climbing up the ladder of success.
Subscribe Now
Join 99sqft.com's free real estate blog & never miss a thing on real estate - ever.