About Builder - Chowgule Real Estate and Construction Company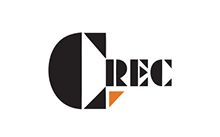 Chowgule Real Estate and Construction Company create beautiful residential and commercial spaces for the local and global community. The idea of existing in Goa and the rest of India should be well designed and structured and that is one of the many goals of CREC.

With over 50 years of existence and successful construction work done for industrial, hospitality, commercial and residential business domains, CREC has an extensive bouquet of clients and projects they have associated with such as industrial sheds, heavy machinery workshops, distilleries, canals, beautification plants, hospitals, schools, office building in Bangalore, officers Colony for the navy, staff quarters for the navy, commercial and housing complex at Miramar, housing complex at Calangute, Paithona, Gadegal and warehouses at Gadegal.
Chowgule Real Estate and Construction Company - Builder Properties
Displaying 1 - 6 of 6 total results