Low Budget Homes and Low Cost Flats in Malad West Mumbai
Displaying 1 - 15 of 55 total results
Low Budget Homes in Malad West
---
Low budget homes and low cost flats in Malad West

The speed at which Malad west has blossomed both as a residential and commercial location has been phenomenal to say the least. Retail real estate in Malad west has also grown by leaps and bounds with two of the biggest malls, Inorbit and Infinity both being on the Malad west link road. Add to that the entire shopping area of Malad west SV road, the plethora of restaurants in Malad west link road, the stunning growth of Mindspace& Interface as an office location and also as the new hub of hotels, restaurants, banquet halls and you can say that Malad west is a serious contender to be one of the best real estate in the western suburbs of Mumbai.

Apart from the commercial and retail growth Malad west has had a fantastic run as a residential location too. Some of the biggest names in the Indian real estate industry as well as innumerable local real estate developers have developed millions of square feet of residential real estate in Malad west. Some of the best and modern homes, flats, apartments in Malad west command premium prices that would put even locations like Andheri, Juhu and even beyond to the test.

New and under construction projects in Malad west seem to be ever present and it seems that the appetite for Malad's real estate offerings keeps increasing among the home buyers here.

However with the crazy speed of growth and development, budget homes in Malad west seem to have dried up in the last decade. There is definitely a trend now to develop low budget flats and low cost apartments in Malad west again as the entire real estate industry grapples with a dreadful slow down overall and real estate developers in Malad west too are struggling to offload big ticket homes in Malad west. If ever there was shortage of affordable homes in Malad west it is definitely now but at the same time if ever there was big opportunity to grab the huge market that exists for small and low price flats in Malad west it is now. Many real estate and property developers, especially the local ones have identified this humungous opportunity and are trying to en cash the demand of budget homes in Malad west. Areas like Jan Kalyan Nagar, Malvani, New link road, Marve road, Evershine Nagar, Nadiadwala colony, SV road, slum pockets and even some traditional real estate pockets in Malad west are seeing a lot of compact homes and budget apartments being developed to appeal to home buyers having budgets of around Rs. 25 Lacs to Rs. 1 Crore. Flats in Malad for sale below 35 lakhs are hot properties currently and there is a lot of demand for the same irrespective of the fact that they could be Mhada flats in Malad east or Malad west or even flats in a SRA building in Malad west. The average resale property prices in Malad west have constantly been on the decline in the past couple of years and the demand for low budget flats for sale in Malad west has surged phenomenally.

This ticket size is the price band that most property developers are trying to match and the budgets of the majority of actual property buyers in Malad west fall in the range mentioned above. Therefore you can now see property developers making studio apartments, one room kitchen and compact 1 BHK in Malad west between 300 to 350 sqft. Affordable housing in Malad west is the new mantra that every real estate development company is chanting and trying to squeeze the best possible home options in this category.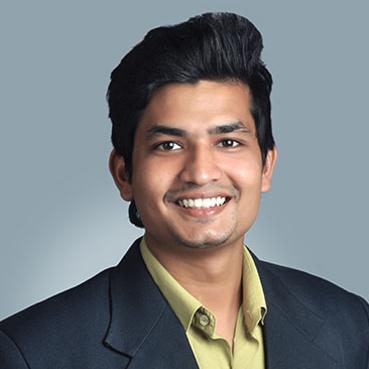 Sandeep Thakur
Area Expert - Agent