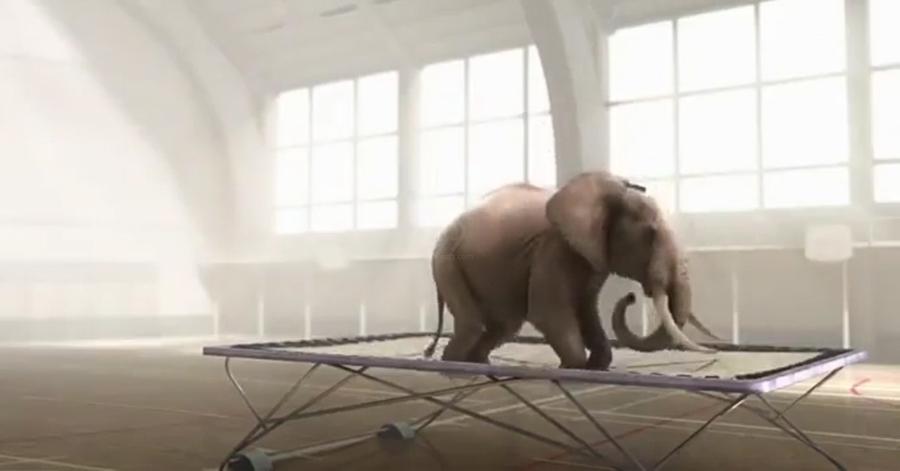 The year 2019 has been a grinding one for everyone connected to real estate in India- from property developers to real estate agents and most importantly to the property buyers and sellers.The future of real estate in India depends on a lot of aspects and there is a lot of speculation on the ground.
Reports upon reports are piling on the fact that there lakhs of unsold housing inventory, umpteen delayed real estate projects, defaulting builders, payment defaults and so on. The real estate forecast 2020 India is a highly discussed topic especially after the dismal performance of real estate market in India in 2019.
So definitely the million dollar question now is: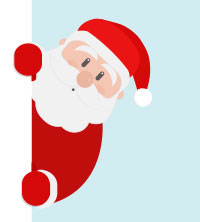 Will Santa Claus deliver the goodies for Indian real estate in 2020?
The team at 99sqft.com looked at some facts and figures from the Indian real estate market report and tried to do some crystal glazing into the Indian property market for 2020.
To begin with let us look at the immediate issues and challenges that are plaguing the real estate sector in India.


1. Sluggish Housing Sales
Although the overall supply in the housing sector in India has been pretty constant, the absorption of housing units in India over the past few years has kept on declining. There are a lot of reasons for this including the price mismatch, budget constraints of actual buyers and various factors that have been caused due to major policy changes.


2. Funding Troubles – NBFC & Banking sectors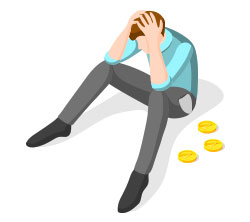 With multiple scams that are tumbling out of the closets involving banks, private institutions, developers, etc. and the new level of scrutiny and check points that are being applied to this sector, there is definitely an issue. Since many home loans, housing loans were funded by NBFCs – there are many home buyers who are no longer able to avail housing loans. Also there are many NBFCs who are out of business which has affected the cash raising capability of property developers badly affecting ongoing real estate projects.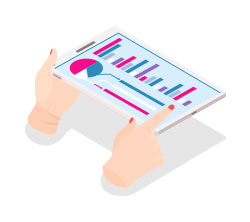 3. Economic Slowdown
With the overall economy going through a challenging period, the compounding effect on Indian real estate has been profound especially in the year 2019. With many sectors unable to circulate funds and pump cash into the real estate industry adequately, things have slowed down. Real estate is a highly cash intensive sector and even minor disruptions in cash inflows could disrupt the construction cycle and throw the delivery dates off by months or even years. The real estate industry in India is grappling with this issue too.


4. Industry level modifications in real estate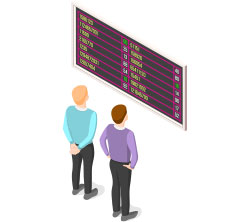 You can think of these as teething problems that one would face in any industry. The combined effect of major changes in the Indian economy as well as specifically in India property market including demonetization, implementation of GST, application of RERA across India has been felt in the last couple of years again more so in the year 2019. Many of these factors are also interlinked to each other and have been causing peculiar set of challenges to various stake holders in Indian real estate.
The GST charge is one such issue – many home buyers wait till the real estate project is ready and gets an OC (occupation certificate) so that they do not have to pay any GST. To avoid this booking delay many property developers have been offering hefty discounts on the booking price that is substantially higher than the savings on GST to encourage buyers to book before the OC arrives. However here the issue of trust comes into play as many homes buyers (in spite of RERA) still prefer to have a ready possession, lock and key home with no GST INSTEAD of the hefty booking discount.


5. Unsold inventory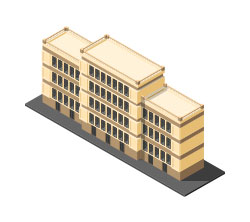 The days of flipping homes on booking amounts, allotment letters, etc. are all but over. So therefore the short term investors who used to pump in money into an under construction project (including a lot of black money) and flip houses for higher prices are a vanishing breed. Developers were used to under cutting their prices for such investors and since these investors were making colossal profits in very short time, there was a sense that the property market is healthy and stocks are SELLING fast. However with multiple-level check points and changes including demonetization – the only ones that are buying homes are actual users or at the best, long terms organic investors. Although this has helped to arrest the overall real estate prices in India and is seen as good in the long run of things, there is a flip side to this too. In the short term the list of ready yet unsold real estate inventory is piling up causing a lot of restlessness and heart burn for many property developers in India. Apparently there are almost half a million (5 lakhs) unsold "ready" homes in India in spite of a demand that is in multiple figure of the same. This is surely a loud wake up call for the entire real estate sector in India. If real estate market in India 2020 has to improve all concerned parties will have to think and act fast.
6. Lack of trust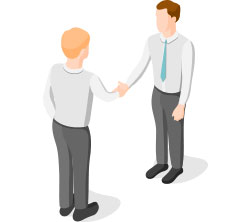 The implementation of RERA was supposed to allay a lot of fear that every home buyer used to have while booking an under construction property. RERA has definitely worked to some extent but it has not been able to completely take away the fear factor. Many cases in 2019 where real estate developers have defaulted, delayed and swindled people's money have come ot the fore. Although people can see that these have been actions taken and penalties meted out to developers, most buyers would like to avoid getting into any such hassles at all. The realization that many new rules in India real estate are still in their "beta" versions, most of the home and property buyers still have a lack of trust over property developers and the entire real estate industry on the whole. The trust issue is definitely the biggest stumbling block in the growth of the real estate industry going forward and has to be addressed holistically by all authorities concerned.


Get your Indian real estate market forecast 2020 pdf on 99sqft.com for free by simply signing up with your email id.
A major change that has caused the biggest impact on home sales is the diminishing number of property investors (especially short term investors). Today, the real end users are driving the real estate market in India and they surely need to be empowered.
Property developers are BUSY chasing real home buyers who will LIVE in the homes that they buy. The artificial growth that the short term investors had been creating in Indian real estate is now a story of the past.
In all honesty this is a very good scenario BUT the problem is that these REAL buyers are unable to match their budgets with the selling prices of homes. To put it in another way, home prices have not yet COME down to buyable levels (at least for the real buyers). Either incomes have to go up or real estate prices need to come down further. All in all, Real estate in 2020 will all be about ACTUAL home buyers.
Real estate segments that grew stronger in 2019 & Real estate segments that are likely to grow stronger in 2020
There are a few real estate segments in India that have done well in the past couple of years. Although in their nascent stages today, these categories hold a lot of promise. These include the following: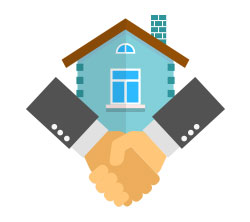 1. Affordable housing
The BJP led government has been proactive with regards to affordable housing segment in India. Therefore this segment (home cost below Rs.50 Lakhs) which has the highest audience today has been lapped up by a lot of real estate developers in India. The traction in the affordable housing and budget homes segment has been extremely encouraging and the government is expected to announce further positive measures for this segment. Affordable housing could play the biggest part in the story of Indian real estate recovery in 2020.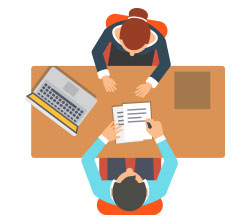 2. Co-working spaces
Co-working spaces has been one of the noteworthy real estate trends in India in the past couple of years and 2020 could add another dimension to this growing category in Indian real estate. As the millennials and the young generation redefine the 'new normal' in terms of working or doing business, co-working spaces and co-working offices could evolve as a strong individual real estate segment in India in 2020.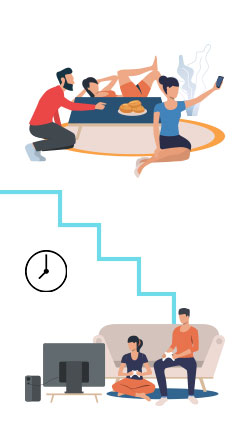 3. Co-living spaces
This segment meant for young students and young working professionals could be the big story in terms of Indian real estate in 2020. Although in its early stages of growth, the co-living space business in India has been getting popular rapidly with the potential to redefine the entire Indian rental real estate segment in 2020 and beyond. As per experts in Indian real estate industry, co living space is a more than USD 12 billion business opportunity. With the restless millennials who are now used to get everything on their mobile and who prefer frugality over expensive cost of real estate, co living space fits the bill perfectly. Co-living space blends technology with security, ease of booking, dealing, etc. making it a seamless yet affordable bargain for the new generation in India. With players like Oyo, Warburg Pincus-Lemon Tree Hotels, HDFC, Zolo, WeWork in the form of WeLive backed by investors like Softbank, Sequoia, Nexus Venture Partners and Goldman Sachs jumping into the co living space fray with a lot of commitment, it is obviously the next big thing in Indian real estate.
4. Fractional ownership of commercial real estate
What is better than investing a huge chunk of money in good commercial real estate? Well the practical solution that has emerged is fractional ownership of commercial real estate including office spaces and retail assets. Since real estate is a highly capital intensive investment, fractional ownership makes it easier to invest as you have to invest only a 'fraction' of the total investment and your returns are in ratio to the fraction of sum you have invested. This kind of fractional real estate investment is gaining popularity among investors wishing to invest in Indian real estate. There are many fractional ownership companies that are now offering attractive options to invest small chunks in prime commercial real estate with complete security of your investment as well as timely and safe returns for your investment.

In other words you are able to reap the rental benefits as well as capital appreciation of a commercial real estate investment by investing a fraction of the total cost. PropertyShare, a company founded by Kunal Moktan is one such company in India that specializes in fractional commercial property investment. Apparently Property Share has more than USD 1 billion investment in investment and more than 30 million sqft under their management. The performance of real estate in India in 2020 and beyond could fractionally depend on the growth of this segment. From the initial readings it looks like that fractional ownership in real estate is here to stay in the real estate India landscape given the high costs of property investments to begin with. Fractional ownership in commercial real estate in India could be one of the leading sources for ensuring the bounce back of Indian real estate overall.


5. REITS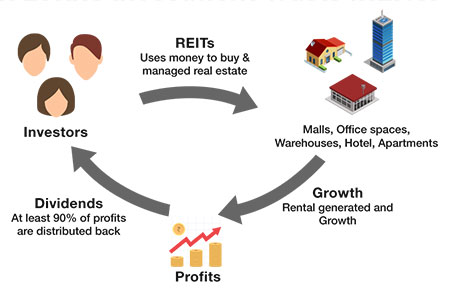 As a matter of definition, REITs (Acronym for real estate investment trusts) are entities that own or fund income-generating properties across a plethora of real estate categories. To be eligible to become an REIT, these real estate entities or companies have to fulfil all the relevant criteria. The major advantage that REITs offer is that they trade on prime stock exchanges and they provide great advantages to investors. REITs are gaining high popularity in India as many investors would prefer to avoid going through the hassle of buying physical assets but rather invest in REITs and gain the same or better benefits.
Compared to other developed markets in the world, REIT is still in its nascent stages in India. The latest REIT listing on the Indian bourses around 2019 happened to be the Embassy-Blackstone one. Interestingly the REIT introduced by Embassy-Blackstone has given superb returns to investors spurring a lot of investor interest in REITs. Therefore, REITs can potentially be a very strong addition to the Indian real estate market in 2020 and beyond but there is a lot of regulation and administration work to be sorted out before it gains mainstream traction.
6. Commercial real estate in India has performed well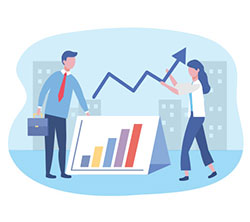 One of the biggest silver linings for real estate in India has been the performance of commercial real estate in recent years. Even with all the slowdown and other issues that have plagued the residential real estate sector in India, commercial properties have shown incredible movement and the amount of office transactions throughout 2019 both in terms of sale and lease has been very encouraging indeed. The role of the IT/ITES sector in this performance has to be commended and the growth of e commerce and other online related businesses have contributed significantly too. Commercial rentals across major cities in India have also performed very well with some of the world's biggest social media, IT, e commerce, and entertainment companies increasing their physical presence in India. Bengaluru, Hyderabad, Mumbai, Pune, Chennai have all got their commercial real estate inventories being absorbed by some of the best companies of this decade. The positive traction in the Indian commercial real estate sector is expected to spill over to the Indian residential real estate sector in 2020 leading to an increase in residential real estate transactions in India.
7. Logistics & Warehousing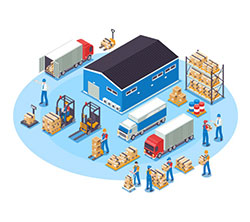 The logistics and warehousing sector in Indian real estate space is supposed to do very well in 2020 and beyond. The reason is that the entire business sector has moved online. Ecommerce is now in its most advanced version with everything available through a simple click on your mobile phone. The increase in demand for warehousing space to store the humungous amount of orders happening through multiple online platforms is overwhelming, especially in a populated country like India. This demand for logistics and warehousing space has fuelled a phenomenal growth in this sector of real estate and promises to increase further in the next few years. Warehousing in India is now moving towards becoming an organized sector with some of the biggest real estate developers, investors jumping into the fray. Warehousing real estate in India looks to be the next really big thing with many traditional real estate investors also pumping in money into this segment for very good returns on investment. Most of the Indian real estate market reports suggest that Indian warehousing is here to stay and grow.
8. Healthcare
Healthcare real estate is again a growing sector that promises a lot. This sector is also referred to as Medical real estate and in markets like UK and other developed countries, healthcare real estate is a highly organized business with great returns for property investors. In fact the ROI in the healthcare real estate sector is supposed to the best in UK and investors from across the globe including China, India have invested in healthcare real estate.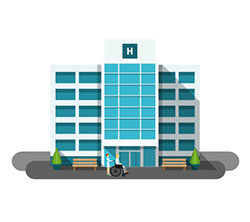 The healthcare real estate sector in India comprises of earmarking suitable locations, designing as per healthcare needs, planning and then constructing structures suitable for the healthcare and wellness industry. As the Indian healthcare segment is undergoing major and quick changes, the potential for a phenomenal growth in this sector is palpable. An investor can participate and reap the benefits of this growing sector by investing in healthcare real estate and partly or wholly owning healthcare properties.
In fact with India's growing population, the healthcare real estate is suddenly hogging a lot of news and many investors are pumping in substantial amounts of money in this sector. Therefore healthcare real estate in India has the potential to be a significant factor in the positive Indian real estate market forecast 2020 and further. In fact healthcare and wellness real estate is riding high due to the tremendous growth in the core health sector in India, which has gained traction through various online as well as offline health business models. Healthcare real estate trust is similar to an REIT and promises to absorb even smaller chunks of investments from investors providing the same benefits in terms of returns.


Possible boosters for India real estate in 2020
Housing loan interest rate reductions
Focus on affordable housing
FDI investments in India (up to 100% allowed in townships & settlement projects)
New technologies empowered by AI, machine learning, etc.
Increase in NRI investments in India real estate
Transparent and proactive government policies
Emergence of new sectors
Overall growth in Indian economy
Social development
Note: The residential real estate segment in India is surely poised for a gigantic leap because of the Central government's agenda of creating 2 crore affordable houses in urban India by 2022. This would be done under the aegis of the Pradhan Mantri Awas Yojana (PMAY) policy of the Union Ministry of Housing and Urban Affairs. The massive number of homes set to be built would automatically trigger all possible commercial activities around it boosting the overall real estate in India in a huge way indeed.
---
---
--- Written by
Robin Gangawane
A soft spoken and modest guy, Robin is a powerhouse when it comes to getting a job done online. On the professional front, Robin is an SEO & SMO geek working meticulously to ensure the best rankings for all his web c

Read more
---
---
Comments
---
By Rohit on 8th Jan 2020
Yes, The organic demand for properties in India is still healthy. With a few corrections, I am sure India real estate market will rock in 2020.
By Bhavik on 7th Jan 2020
Yes, Yes. Real estate in India will surely improve as the Government is taking various measures to boost economy.
By Rubina on 7th Jan 2020
Yes, No. Very unlikely that India real estate will change in 2020. On the contrary it might go down further.
By Ranju on 1st Feb 2020
No, It looks difficult but real estate in India will surely grow.
---