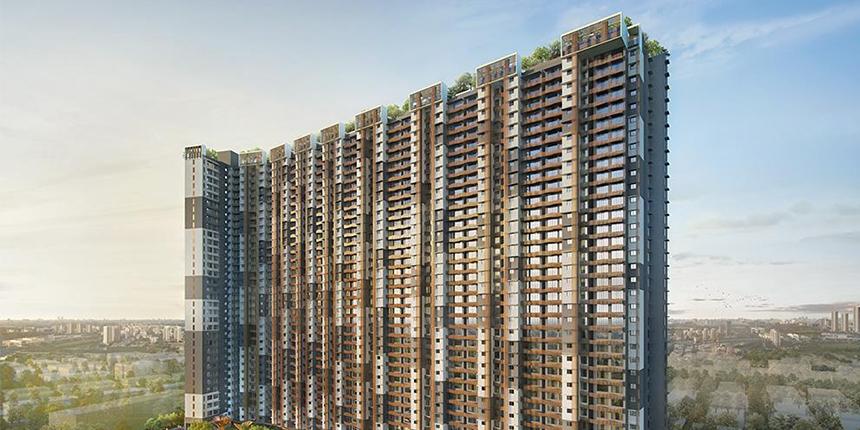 One of the most anticipated, exciting and promising new project launches in Goregaon west has finally happened. The budget home and the affordable flats in Goregaon west that many home buyers were keenly awaiting has finally been launched as Chandak Bay Garden by the Chandak Group.
This new project by Chandak Developers in Goregaon west has now been renamed as 34 Park Estate. Click here for the website.
Configuration: Lavish 1/2/3 BHK
Pricing: INR 88 Lakhs Onwards
Booking Price: 1 BHK @ 45K & 2 BHK @ 54K
Get Full Project Details Here : Website

Call Now : +91 9769 02 5551



USP's:
5 mins from Goregaon Station
Just 2 mins to S.V. Road
Western Express Highway 10 mins
Prime Schools and Malls in Close Vicinity
Nicknamed Passcode Bay Garden by Chandak Developers, this pocket friendly gated community residential complex with some of the best amenities (especially in a 1 BHK and 2 BHK project) is predicted to redefine the budget and branded residential real estate in Goregaon west location. After the stupendous success of Chandak Stella at Goregaon west SV road and the fabulous performance of Chandak Nischay at Borivali east off the western express highway, the Chandak Group has further solidified its immaculate record of delivering quality residential projects in Mumbai. The well planned specifications of Bay Garden combined with the smartly thought of budget and price has created a huge sense of delight among many property buyers in Goregaon west area who have delayed buying a home for a few years now.
Many real estate channel partners of Goregaon west as well as of other areas in Mumbai who were called in for the exclusive launch of Chandak Bay Garden Goregaon west were definitely thrilled with the entire proposition of this attractive new project launch by Chandak Group in Goregaon west. Most of the real estate agents and property consultants in Goregaon west have opined that Bay Garden by Chandak Group has been planned and priced extremely well by the developers. The sentiments as well as the actual requirement of the end buyers of the Goregaon west area have been kept at the forefront while planning the size, price, floor plans of Chandak Bay Garden at Yashwant Nagar, Goregaon west.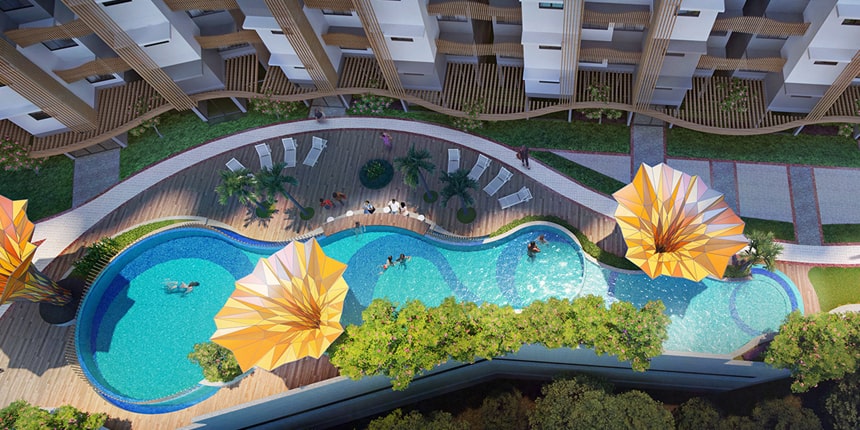 Also the fact that the offerings in Bay Garden comprise only of extremely budget friendly 1 BHK and budget 2 BHK flats in Goregaon west is a clear pointer that developers are being extremely price sensitive paying attention to the Goregaon west real estate market reality.
At a time when Goregaon west real estate market has a lot of supply of costly 2 BHK, 3 BHK and 4 BHK flats which are not selling well at all, the advent of Chandak Bay Garden with budget homes in Goregaon west with pricing in the range of Rs. 88 Lakhs to Rs. 1.34 Cr bodes well for actual buyers.
Even a 1 BHK in an old building in Goregaon west today costs more than a crore in most cases and too without any amenities. Therefore buying a 1 BHK in standalone project with absolutely no facilities for children or for the elderly members at home, many buyers will find it more prudent to buy a 1 BHK in Chandak Bay Garden with all amenities and multiple facilities.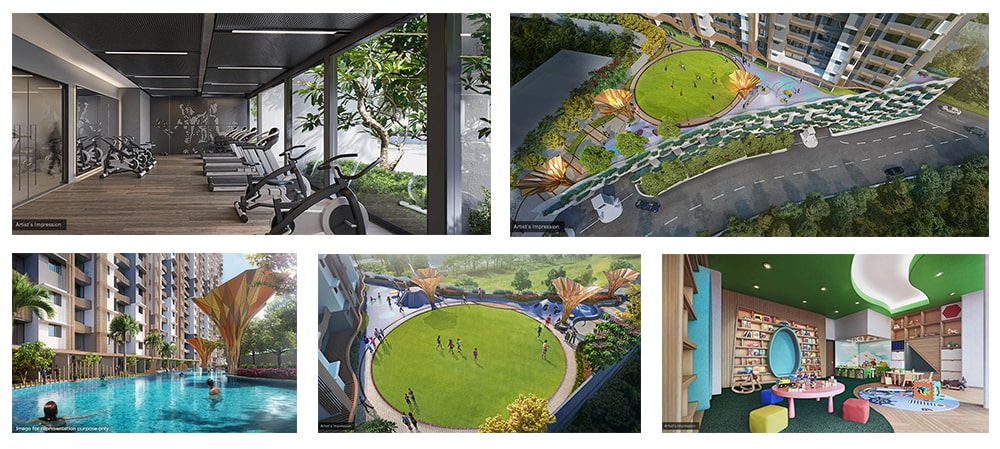 The fact that a 2 BHK for sale in Chandak Bay Garden at Goregaon west Yashwant Nagar comes at a mouthwatering basic price of Rs.1.34 Cr is surely a humongous factor in attracting home buyers to book in this new project launch in Goregaon west. If one were to look and compare the existing prices of a decent 2 BHK flat in Goregaon west with the ones available in Bay Garden, the difference is strikingly clear. A 2 BHK in Goregaon west without any amenities in a standalone building is close to around Rs. 2 Cr in most cases. This factor makes the 2 BHK for sale in Bay Garden by Chandak a hot cake and predictably the 2 BHK configurations in Chandak Bay Garden will sell out faster.
No wonder many property experts in the Mumbai real estate industry are touting Chandak Bay Garden as one of the most affordable and budget residential real estate housing project in Goregaon west in a branded category.
Bay Garden by Chandak exclusive features
With the launch of Chandak Bay Garden, the entire Goregaon west real estate landscape is going to wake up in busy action because of the uniqueness of this project. The biggest thing that separates Chandak Bay Garden from the existing under construction projects in Goregaon west area is the fact that the carpet are and sizes of the flats in Chandak Bay Gardens have been pegged perfectly. A 1 BHK having carpet area of 390 sqft and a 2 BHK having a carpet area of 590 sqft and also a 3 BHK having a carpet of 780 sqft makes this entire new launch project by Chandak Group in Goregaon west, a very attractive budget and affordable home option in Goregaon west. Also here is where the other major aspect of the quality, amenities and other facilities of Chandak Bay Garden makes it different from other affordable projects in Goregaon west. All the lifestyle amenities that Chandak Bay Garden is offering are better than the options available in other luxury projects in Goregaon west. Hence this Chandak group project in Goregaon west Yashwant Nagar is a perfect amalgamation of an affordable as well as a luxury project.



Affordable luxury homes in Goregaon west
Chandak Bay Garden is definitely the trend starter for an entirely new category of real estate in Goregaon west. The flats in Chandak Bay Garden Goregaon west could be classified under the category of Affordable luxury homes. This would surely trigger a new development wave in Goregaon west as well as the entire western suburbs of Mumbai where real estate developers will develop new projects with utmost care and precision ensuring maximum usage of the flat areas and delivering budget flats with all luxury amenities.



Gated residential communities in Goregaon west are rare
A huge reason contributing to the phenomenal response to the launch of Goregaon west Chandak Bay Garden is also the fact that there are very few quality gated residential developments in Goregaon west which are also budget friendly. The notable gated communities in Goregaon west along with amenities today happen to be Vasant Galaxy at Bangur Nagar, Mahindra Gardens and Mahindra Eminente at Goregaon west SV Road, Tulsi Towers at MG Road, Imperial Heights near BEST Colony, Oshiwara and of course the soon to be delivered new projects in Siddharth Nagar – Kalpataru Radiance, Ekta Tripolis, The Luxor, etc. However all these projects when compared to Chandak Bay Garden are expensive and do not offer the 1 BHK flat option at all with the exception of Vasant Galaxy. It means that it would be impossible to buy a 1 BHK in Goregaon west in a gated community with amenities like gym, swimming pool, garden, and library, etc.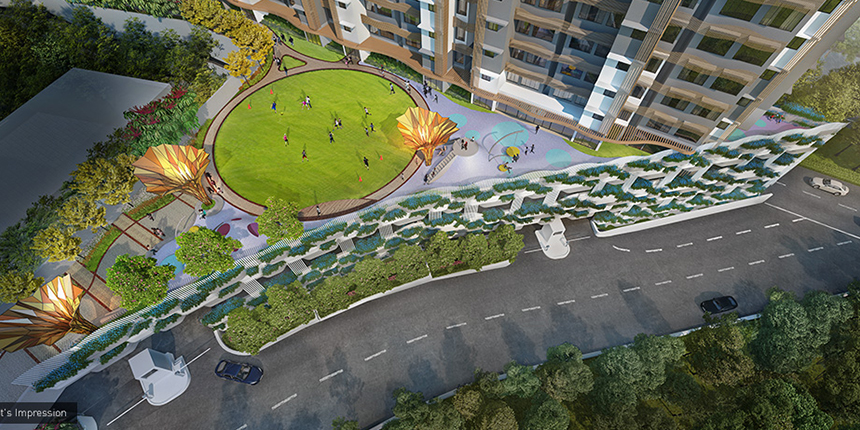 Moreover with a ticket size of less than a crore rupees, it would be impossible to find a 1 BHK in Goregaon west with all amenities like in Chandak Bay Garden. Also the brand power and the trust factor that the Chandak name elicits has ensured that even though many property buyers are skeptical about booking in an under construction project in Goregaon west area, with Chandak Bay Garden, they are ready to make an exception. With flexible payment plans and bookings merely on the basis of a very small EOI (expression of interest) amount, Chandak Bay Garden Goregaon west has all the ingredients to be blockbuster success in the next few months. The Chandak Group has definitely found a very sweet formula in terms of size, price, and payment plans to attract the largest group of actual middle class home buyers. They have proved this with the super successful launch and sales of hundreds of residential units in Chandak Nishchay where they created a similar budget product, campaigned aggressively and with the help of thousands of real estate channel partners bombarded the entire real estate market in Mumbai generating thousands of leads and footfalls too. With the smart EOI formula and a very lean payment formula where they convinced buyers to avoid home loans and the constant tensions of EMIs, the Chandak Group managed to sell big in a very depressed real estate market. This humongous success is definitely fresh in the memories of many clients as well as of course in the minds of multiple real estate agents, property channel partners who have the confidence to deal with and get bookings done with the Chandak Group since they know that this group delivers. This is helping with the bookings in Chandak Bay Garden too and the positive word of mouth publicity that this project has been generating much before its actual launch has created a very conducive environment for its successful sales.
Also the prompt pay outs in terms of brokerage and the overall professionalism of the entire Chandak Group as a real estate company will stand them in good stead with the set of real estate channel partners while selling Chandak Bay Garden in Goregaon west.


The recent success of Chandak Stella at Goregaon west SV road
Since Goregaon west is a tight knit real estate market, the very recent completion of Chandak Stella with timely delivery along with OC (Occupation certificate) has created a very strong goodwill for Chandak Group in the minds of real home buyers in Goregaon west. While selling and promoting Chandak Bay Garden, the developers as well as the channel partners are definitely leveraging the Chadak Stella successful performance story in a big way. Any potential buyer for Chandak Bay Garden has to simply be taken to the Chandak Stella site which is hardly a stone's throw away from Bay Garden to dispel any lingering doubts about booking in under construction project with the Chandak Group.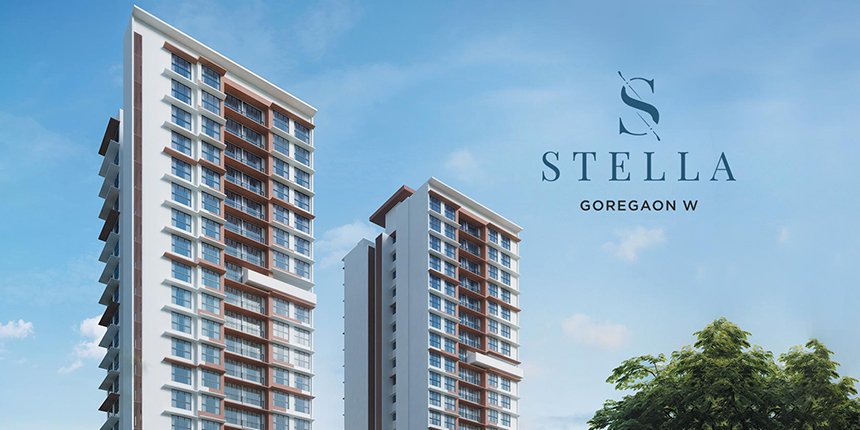 In terms of funding and in terms of timely delivery of real estate projects across Mumbai, the track record that Chandak Group has to show is impeccable indeed. This particular factor has ensures that home buyers in Goregaon west as well as Channel partners from across Mumbai are flocking to book and sell flats in Chandak bay Garden with an unimaginable enthusiasm in this relatively dull real estate market.
With the successful launch of Chandak Bay Garden, this development group has again proved that a combination of quality, planning, delivery and professionalism is unbeatable indeed.



Development details of Passcode Chandak Bay Garden:
This residential project launched in the month of March 2020 in Goregaon west has been conceptualized and is being constructed on 3.5 acres of land size.
Chandak Bay Garden will host 3 majestic Towers of Ground, 2 Podium level floors and 34 upper habitable Floors.
With extremely well designed and zero wastage planned 1BHK, 2BHK & 1BHK Jodi apartments, the budget flats in Chandak Bay Garden are a sure fire hit in the extremely lucrative residential real estate market of Goregaon west.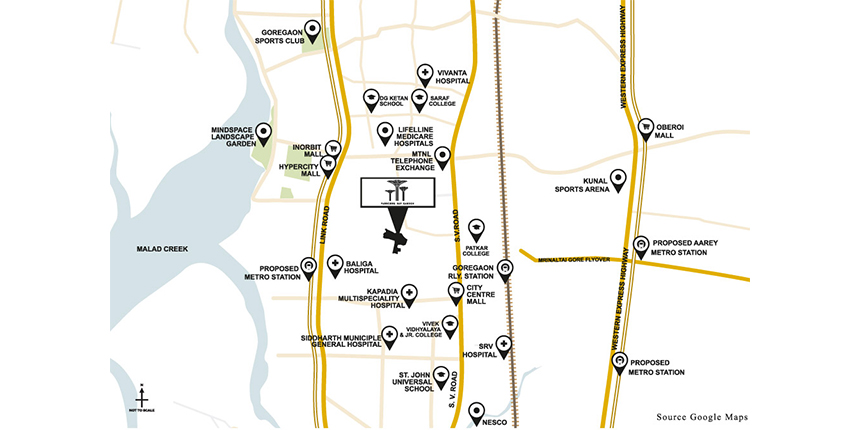 The micro location of Yashwant Nagar where Chandak Bay Garden is being developed is a proven green residential pocket in the confines of Goregaon west area. Cocooned in the midst of all the busy areas of MG road, SV Road, Link Road of Goregaon west, Yashwant nagar is the ideal location for a project of the caliber of Bay Garden.
The development team of Chandak Group has gone the distance with regards to making Chandak Bay Garden affordable yet luxury by roping in Ethospace that is an international design company to up the ante of this project in terms of class and value.
EOI based bookings in Chandak Bay Garden
With the unmatchable unity of price and size and location and the delivery record that Chandak Group has created for itself, the success of Chandak Bay Garden is written on the walls. The introduction of the EOI based property booking system in Goregaon west vide the booking mechanism in Chandak Bay Goregaon will add to the wow factor as this is a first for Goregaon west real estate market. This also gives an assurance to the home buyer that even with a small sum of Rs. 45,000/- in the case of a 1 BHK or a booking EOI amount of Rs. 54,000/- for a 2 BHK or a booking amount of simply Rs. 90,000/- for the Jodi 1 BHK flats in Chandak Bay Garden, he or she can confirm an apartment here before planning the entire payment. It is important to note that the EOI baed booking model has been successfully used in the recent past by multiple big sized developers including the Chandak group itself in various locations in Mumbai. If used and implemented correctly, the EOI based bookings do work very well as they help create an unprecedented level of excitement because of the actionable ease that it brings along. Flexible payment and small booking amounts will surely help push the volume of sales of flats in Chandak Bay Garden further.
Also with the Bay Garden Goregaon west project being RERA registered as well it being approved for home loans by major banks brings an additional sense of security and clarity for potential home buyers. With no similar competition in the Goregaon west real estate market currently in terms of the property offerings in Chandak Bay Garden, this under construction project by Chandak Group is all set the shake the slumber out of the Goregaon west property fraternity.
Post the covid pandemic created lock down, the demand for flats for sale Chandak Bay Garden Goregaon west has gone to a whole new level with many inquiries pouring in from all quarters. the reason is that Chandak Bay Garden Goregaon west has appealed to all people who are looking for a budget flat in Goregaon west. Among the many critical things that one should buy, people have realised that buying an affordable home is one of the smartest thing to do. Therefore post the relaxation in terms of the lock down the amount of visits as well as the actual number of bookings in Chandak Bay Garden has increased tremendously.
The new name of this project is 34 Park Estate.
---
--- ---
---
Comments
---
By Ashutosh Tiwari on 17th Jul 2020
Chandak Bay Garden in Goregaon west is indeed a value for money project especially for people searching for budget homes.
---