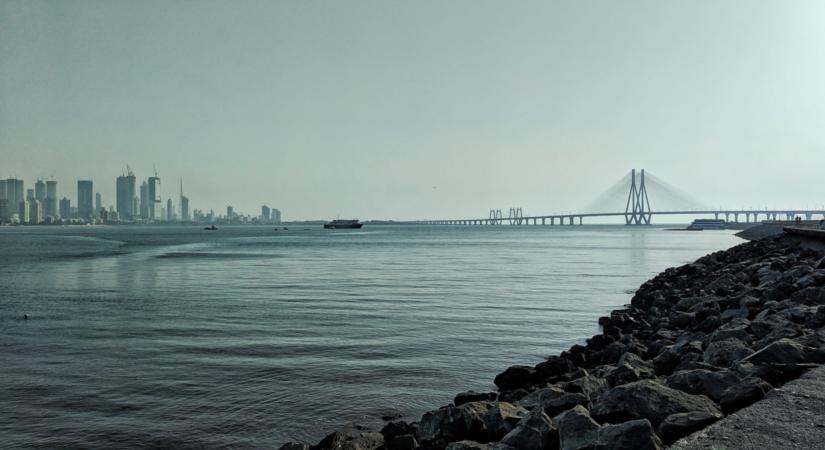 When it comes to this bustling city, real estate investment in Mumbai is always a very hot topic.
Which are the best places to invest in Mumbai 2020?
This is a very common question that property agents/ professionals / online real estate portals active in Mumbai real estate find themselves confronted with.
Based on facts and figures, today the best places to invest in Mumbai include:


Traditionally there have been many places to invest in Mumbai including:
Juhu, Bandra west, Bandra BKC, Khar west, Andheri west, Napeansea Road, etc.
These are locations that have been safe as well as provided good rental returns as well as capital appreciation for property investors.

However with rising property prices and a high cost entry in terms of property investment in these or similar locations in Mumbai, there has been a paradigm shift for Mumbai investors.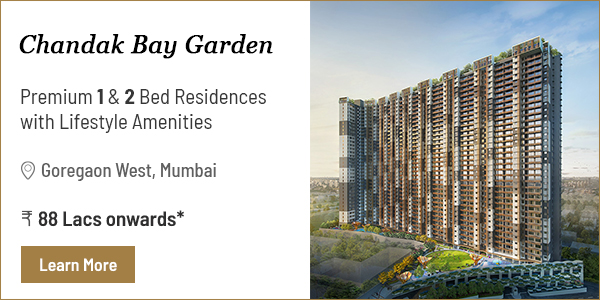 As listed during the introduction of this article, let us discuss the advantages and challenges of property investments in the mentioned locations.


Buying a property in Mumbai is the dream that almost every Mumbai resident has. So if you want to know the best place to invest in property in Mumbai, we hope that this informative real estate article would help you. As we analyze the new and upcoming locations in Mumbai along with a few established locations that have a lot of potential for real estate investment growth, we will look at a multiple of factors. These would include major factors like infrastructure updates, connectivity upgrades including the metro, upcoming facilities and other micro factors peculiar to the particular location in Mumbai.
Irrespective of the crowd, the infrastructure challenges, the everyday difficulties, Mumbai remains a dream city for the masses. Property investment in Mumbai has been a strong reason for the State coffers to be filled with stamp duty and registration fee money. The attraction of investing in a Mumbai property never goes away and every real estate investors in Mumbai or outside is always scouting for property buying options in the maximum city that can help him secure a good, safe and profitable investment. The reason is very simple – there is no other city like Mumbai where there is a perennial demand for real estate for actual use, for rent and for investment.
Some of the major factors that generally decide the real estate growth of any location include the following. Let us use these factors while evaluating the best place to invest in Mumbai in 2019:
Connectivity:
Any real estate expert or a seasoned property investor in Mumbai can definitely tell you that CONNECTIVITY is one of the most crucial aspects when investing in a property in Mumbai. No one in Mumbai seems to have time and everything has to be fast. Therefore a home in Mumbai has to well-connected and connectivity is one of the top most factors that would decide the investment potential of any location in Mumbai. With major infrastructure upgrades undertaken by the Maharashtra State Government and that are happening in Mumbai currently include the Metro, Coastal road and various other initiatives.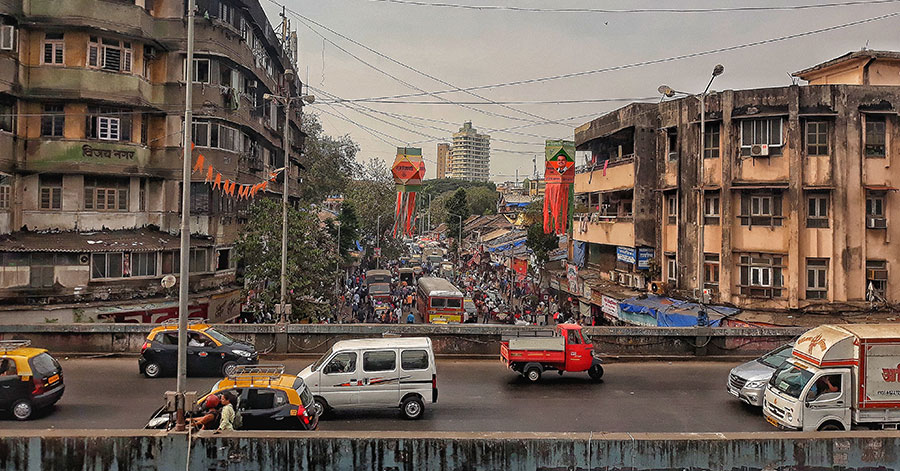 Mumbai Metro
As per the latest updates around the beginning of year 2019 there are 3 metro lines that are slated to go into the trial run phase around the end of the year 2021 and these include Metro 2B (DN Nagar to Mandale), Metro 4 (Wadala-Thane-Kasarvadavali) and Metro 6 (Swami Samarth Nagar-Vikhroli). Mumbai Metropolitan Region Development Authority's (MMRDA), the authority that is overlooking these projects apparently will also be in a position to roll out Metro 10 (Gaimukh-ShivajiChowk) and Metro 11 (Extension of Metro 4 till GPO) for trial runs by the year 2024.
Underground Metro
Would you love Mumbai more without its perennial crazy choc-a-bloc traffic?The answer is a no-brainer. A resounding yes is what almost everyone would say. Well that is exactly what the Mumbai Metro Railway Corporation Limited (MMRCL) has in mind while building the Colaba-Bandra-SEEPZ corridor of Metro-3 project. This project is supposed to free a major portion of the roads across the locations that it will connect through itself and that include Nariman Point, Fort, Worli, Lower Parel, BKC, Goregaon, CSIA, SEEPZ, MIDC, etc. The micro locations that would fall close to the Metro-3 project, especially near the stations would definitely be in demand asMetro-3 becomes operational. However the price rice and appreciation has already started in anticipation.
Mumbai Trans Harbour Link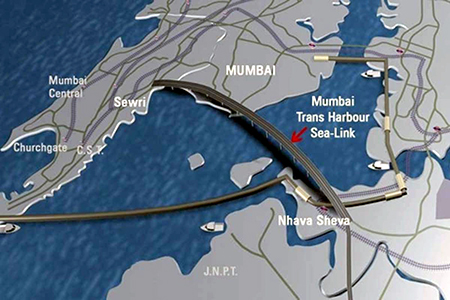 Referred more popularly to as The Sewri Nava-Sheva Trans Harbour Link, the Mumbai Trans Harbour link is going to be a major game changer as it will bring about an easy connectivity between Mumbai and Navi Mumbai, Mumbai Pune Expressway and Western Freeway with the help of a freeway bridge. You can check the details of all these upgrades on the top 5 infrastructure developments in Mumbai.

Keeping the above factors as our background let us now dive straight into the best place to invest in Mumbai 2019 discussion in the section ahead.
Chembur:
Some major infrastructure developments in this decade and of course being strategically placed by default on the Eastern point in Mumbai with great connectivity convergences; Chembur is a 'hot' real estate location in Mumbai today. It is a sleeping giant that is waking up to its huge potential and property experts, real estate investors, home buyers, real estate developers have sat up and taken notice of the same. No wonder many real estate developers – big and small are developing all sizes of properties in Chembur. There are a whopping 100 plus under construction projects that are being developed in Chembur at this point in time, all at various stages of construction. What used to be traditionally an area dominated by industries and factories has now turned into a paramount property hub with all kinds of residential projects – luxury, mid segment, affordable, mushrooming there rapidly.
The major infra developments that have elevated and consolidated Chembur's real estate fortunes include the Santa Cruz - Chembur Link Road (SCLR), the Eastern Freeway and the Monorail (from Chembur to Wadala). There was never an iota of doubt with regards to the potential that Chembur real estate had and it was only a matter of time that the same would be unleashed in the market. That time has arrived with new and under construction projects in Chembur have growing exponentially. A large number of high rise buildings, skyscrapers, posh buildings, residential complexes, affordable housing initiatives have been undertaken by some of the best real estate developers in Chembur.
Chembur real estate growth-trigger factors
Well-developed and wide roads
Amazing connectivity by virtue of its location
Major infrastructure upgrades - SCLR, Monorail, Eastern Freeway
Huge public spaces - Diamond garden, Gandhi maidan
Well-developed public facilities
Major hospitals like Apollo Spectra Hospitals,
Surana Sethia Hospital and Research Center,
Sushrut Hospital and Research Center, etc.
Educational institutions - Shah & Anchor Kutchhi Engineering College,
Vivekanand Education Society's Institute of Technology,
Pillai College of Education and Research
Some of the new and ongoing real estate projects in Chembur in 2019 include Alta Vista, Ruparel Orion, Veena Serenity, Godrej prive and many more.
Virar - the new real estate hub
Virar is the poster boy for budget and affordable homes in Mumbai – period. Being part of the MMR – Mumbai Metropolitan Region and being a favourite among home buyers looking for affordable but well-connected homes, Virar is now finally getting the recognition it truly deserves as a real estate power house. Do you know that if you had invested in Virar properties around 10 years back, your property investment in Virar would have quadrupled by now. Virar is basking in the glory of being the undisputed affordable real estate hub of Mumbai and the development of some humongous mixed use real estate projects there in this decade are testimony to its growing prowess. There is no doubt that Virar is definitely one of the best places to invest in Mumbai in 2019 and even beyond.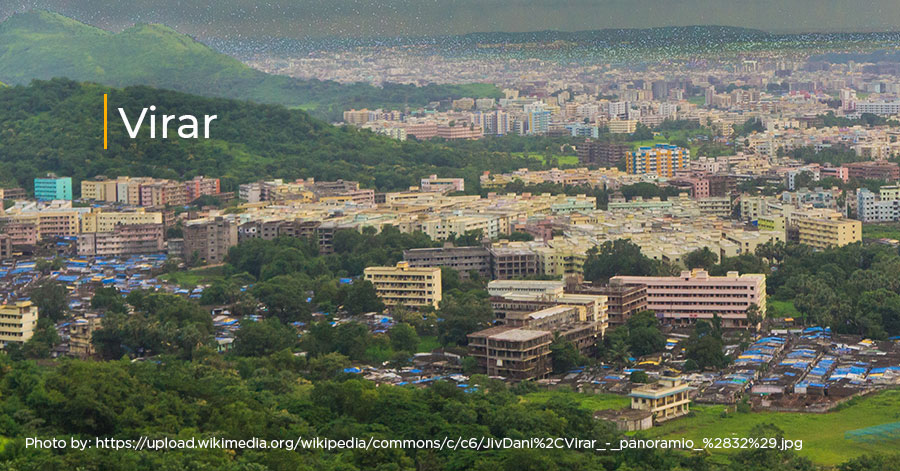 In the initial and formative years Virar was more preferred by Mumbai and Thane real estate investors as a second home or weekend home destination. However with major infrastructure updates, better and more frequent trains, Virar has seen unprecedented growth as a real estate market. There are multiple under construction and ongoing real estate projects in Virar currently. The development of Rustomjee Global city has uplifted Virar in a huge way as multitudes of lower middle class, middle class people have flocked to make Virar their first home now. Yazoo park developed by Rustomjee Developers is another feather in the cap for Virar as it has been a centre of attraction for lakhs of tourists and local crowds. Kids, youth and adults alike have been thronging Yazoo park which is an international quality entertainment hub. It has been developed in a huge area of around 12 acres at Global City very close to Narangi Phata level crossing which is hardly a stone's throw away from the ever busy Virar Railway Station.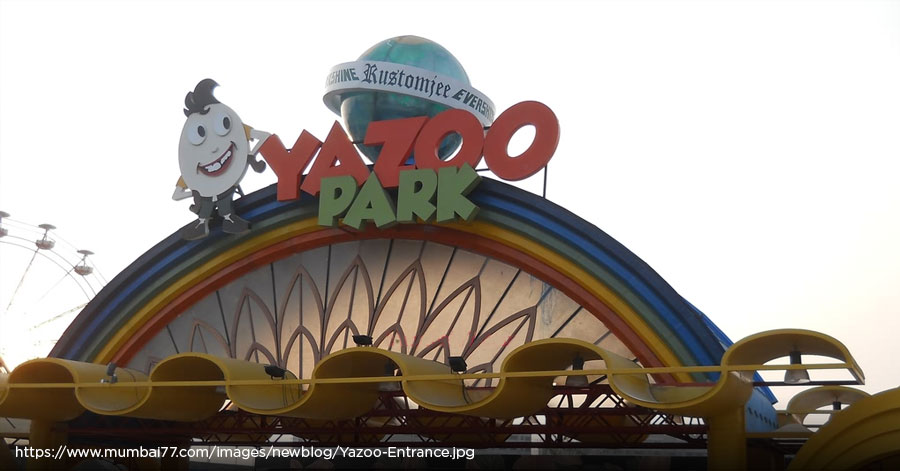 Virar also scores high in terms of its natural beauty, clean atmosphere, vintage locations, beautiful heritage structure including temples, charming villas and bungalows that adorn its landscape mingling happily with hordes of new and modern buildings emerging rapidly across multiple locations. Virar is also famous for its beaches, green resorts, Jivdani temple, Vajreshwari temple, Jain temple, Holy Spirit Church, St. Mother Teresa Church and many more heritage sites. In terms of pure real estate investment too, Virar has scored a decent year on year appreciation even during tough real estate cycles in Mumbai. One must also keep in mind the fact that Virar has a strong commercial and industrial landscape as it has been traditionally a manufacturing and trading location for many years. Many of the top most business houses in Mumbai and Thane have their manufacturing units or their industrial set ups in Virar. This factor makes high end and luxury homes in Virar attractive to these business owners who have had a base in Virar for decades.
Infrastructure - 2007 was a landmark year for Virar as it witnessed the quadrupling of the railway line between Borivali and Virar. This was the perfect booster dose that real estate in Virar needed and it has had a big positive impact of property prices and demand for homes in Virar for sure. In fact the complete impact of this major upgrade of the railway line will be seen for years to come as there are more trains potentially to be added to the Virar route.
In the year 2009 the Virar Municipal Council was promoted to the Vasai-Virar Municipal Corporation and this factor also has been the game changer for Virar as a location and as real estate market. There are various housing and road transport development projects initiated by the corporation with the help of MMRDA, Mumbai.
The 589 metres long Virar-West skywalk is a landmark skywalk in the history of Mumbai. One can imagine the number of people that call Virar their home by glancing at the fact that this skywalk is the busiest with almost sixty thousand travelers using it during rush hour. Incredible, isn't it?
The Rupees Ten thousand crore Virar-Alibaug Corridor Project is a paramount development that would provide a smooth connectivity between Virar and Alibaug. The proposed corridor is planned to connect four national highways and cut travelling times across various routes in a big way indeed. This is definitely a big infrastructure growth story in the Virar chapter that will surely drive real estate investment in Virar upwards and attract a lot of property buyers to invest in Virar in the coming years and decades.
Virar real estate growth-trigger factors
Great connectivity
Well laid out roads
Affordable prices
Education institutes - Viva college, Holy Spirit High School & Junior College, St. Joseph High School and Junior College, etc.
Entertainment – Yazoo park, Dreams the Mall, Dattani Mall
Hospitals - Sahayog Hospital And Research Centre, Global Hospital,
Vijay Vallabh Hospital
Infrastructure - Virar-Alibaug Corridor Project, Railway line upgrade
Kharghar
Panvel
Goregaon
Wadala
Lower Parel
Thane
Thane was formerly known and referred to as Thana and was a "sleepy" twin city of Mumbai a few decades ago. It was definitely not in the real estate investment radar or property investment plans of most Mumbaikars. However it has grown by leaps and bounds becoming one of the most growing metro cities in Maharashtra and India, today.
Thane real estate growth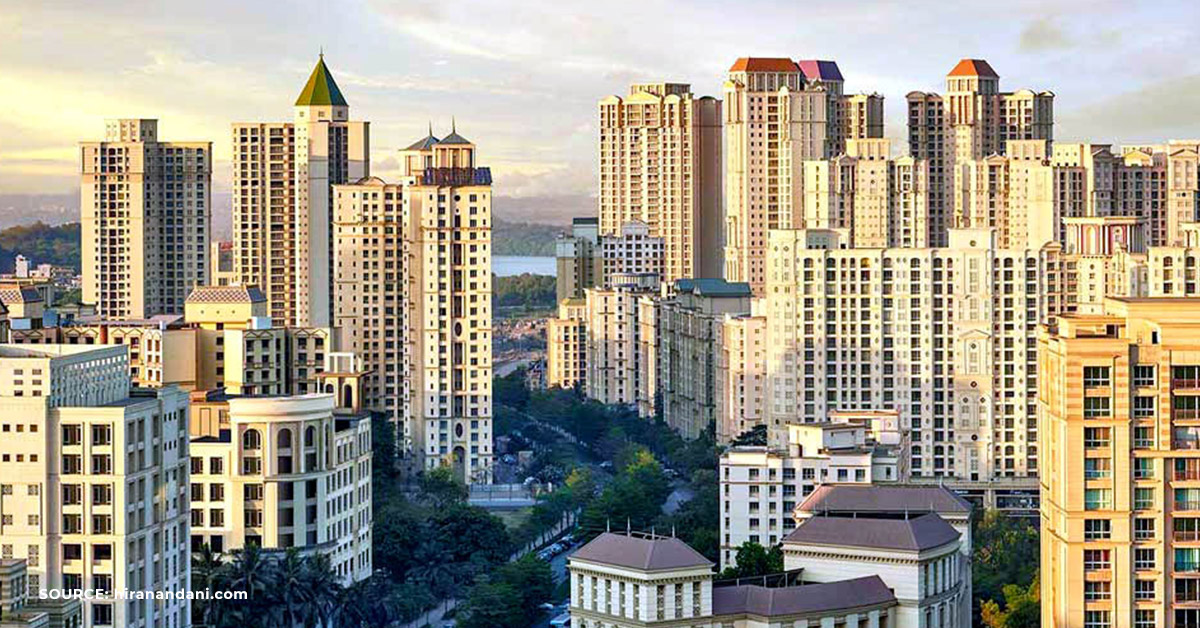 If you turn the pages before the year 1999, Thane real estate was primarily classified as a sector for lower middle class and lower income group families. Many property buyers in Thane those days were investors from Mumbai who were looking for cheap second homes not very far from Mumbai. But after 1999 when Mumbai witnessed some crazy real estate growth and property prices in Mumbai became highly unaffordable, many Mumbai residents shifted their focus to Thane. Locations in Thane like Ghodbunder Road, Majiwada, Vartak Nagar, Pokharan road, Kasarvadavali and others suddenly gathered a lot of attention.
Being in close proximity to Mumbai city with multiple connecting points and also being part of the Mumbai Metropolitan Region, Thane is now the top most real estate investment locations in Mumbai and for Mumbai property buyers.
One of the most important reasons for the growth and increasing popularity of Thane real estate is the fact that one can get good properties in Thane at a much lower price than in Mumbai. Many residents from Mumbai who had been living in match box sized homes all their lives have found their greatest real estate solace in Thane. It has everything that Mumbai has plus it close to Mumbai and it is affordable. When property buyers can easily find affordable homes in Thane and also budget properties in Thane, it is no surprise that Thane is one of the best places for property investments in Mumbai.
Thane real estate market
One quick glance at Thane real estate market report in the recent years in comparison with the Mumbai real estate market report helps one easily understand the overwhelming lead that Thane enjoys in terms of property units sold.
Even for an average property investor, the Thane real estate price trends are encouraging and the profit a property investor in Thane has made compared to Mumbai is higher. One of the key reasons is the fact that the investment entry point in Thane is pegged much lower than Mumbai.
We will also try to understand the future of Thane city with regards to the infrastructure and other urban planning taking shape there. Also by carefully sifting through Thane real estate market news across various reliable real estate sources, we will try to unravel the further potential of property investment in Thane.
In the following section let us try to understand what factors have swung the real estate scenario in Thane and kept the Thane property rates moving positively.
Thane Infrastructure: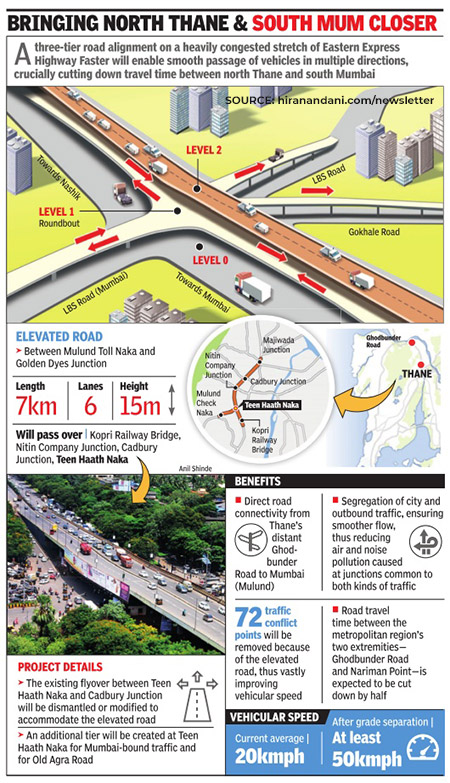 Massive and constant planned infrastructure development over the past few decades in Thane has ensured that this city has shone as one of the brightest starts in the state of Maharashtra. The phenomenal numbers of education institutions, malls, world class health-care facilities, major hospitals are all testimony to the progress Thane has made as a location. With major connecting roads like the Thane-Ghodbunder Freeway, other huge roads and ease in connectivity confirm that Thane is actually a very smart city in terms of the facilities it provides to its residents. The state government of Maharashtra has recently given its nod for a twenty nine km Metro line for this city and this would definitely stimulate the Thane growth story and also improve its impressive connectivity further. In terms of the impact of the combination of good road connectivity and the added metro connectivity, real estate market in Thane is set to mature further.
The already existing road connectivity points in Thane include the link to Mumbai city through the Eastern Express Highway and the Eastern Freeway. Thane also connects very seamlessly to Navi Mumbai with the help of the Thane-Belapur Road. You can also access the central and western suburbs of Mumbai from Thane using the Ghodbunder Road. If you prefer to cross the Maharashtra state and reach Gujarat you can do so from Thane by making use of the Mumbai-Ahmedabad Highway.
With all these major roads already in existence the proposed Thane metro link would definitely be an icing on the cake in terms of transportation and connectivity of Thane city.
One major and exciting part of the Mumbai Metro Rail Corporation's Wadala-Ghatkopar-Thane-Ghodbunder Road intra-city Metro line is that it is designed and planned in a way that it will not only assist people to travel easily within various parts of Thane city but with its unique intra modal system also enable travelers from adjoining cities to travel seamlessly.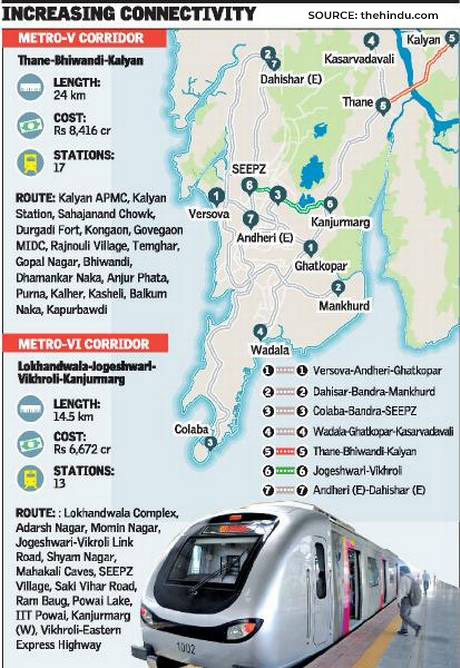 With its robust train connectivity and good road transportation, Thane real estate has managed to grow rapidly. With the proposed ambitious Bullet Train project, the daily commute for the huge number of office goers from Thane to Mumbai is slated to become super easy too. This would definitely encourage more Mumbai residents to invest in Thane homes and also shift their base permanently to Thane.
As per initial planning, the Thane Metro is slated to have 22 halts. Commencing from New Thane Metro station in the old city area it shall be connected to Wadala-Kasarvadavli Metro at two points which would be 'New Thane station' and a station called 'Dongripada'. There would be a link to Thane-Bhiwandi- Kalyan Metro Line-5 at Majiwada junction. A whopping half a million plus commuters are estimated to utilize the Thane metro daily and a major portion of the Thane metro network would be empowered using solar energy.
At a cost of almost Rs. 13 thousand crores and an estimated time span of four years, the 29 km Thane Metro project with a partial underground portion is surely going to be gigantic booster for the Thane real estate sector as a whole. It would bear a huge impact on the quality of life of Thane residents and also open of new avenues for growth in Thane.
Other infrastructural developments in Thane include the development of the Thane-Diva Road, the Bhiwandi bypass construction, the proposed development of metro-3 project to Kalyan and Mira-Bhayander locations and the development of parallel roads adjacent to the metro line from Thane to Kalyan.
The growth of Ghodbunder road in Thane
Almost 15 years ago Ghodbunder road was termed as one of the upcoming locations in Thane and it has definitely lived up to its billing. Being considered as one of the best places in Thane, today the Thane Ghodbunder road is also one of the most developed and desired locations in Thane. With multiple supreme quality residential projects developed by some of the leading property developers in Thane dotting its landscape, Ghodbunder road is actually a premium address for owning a home.
Thane Health Care and Hospitals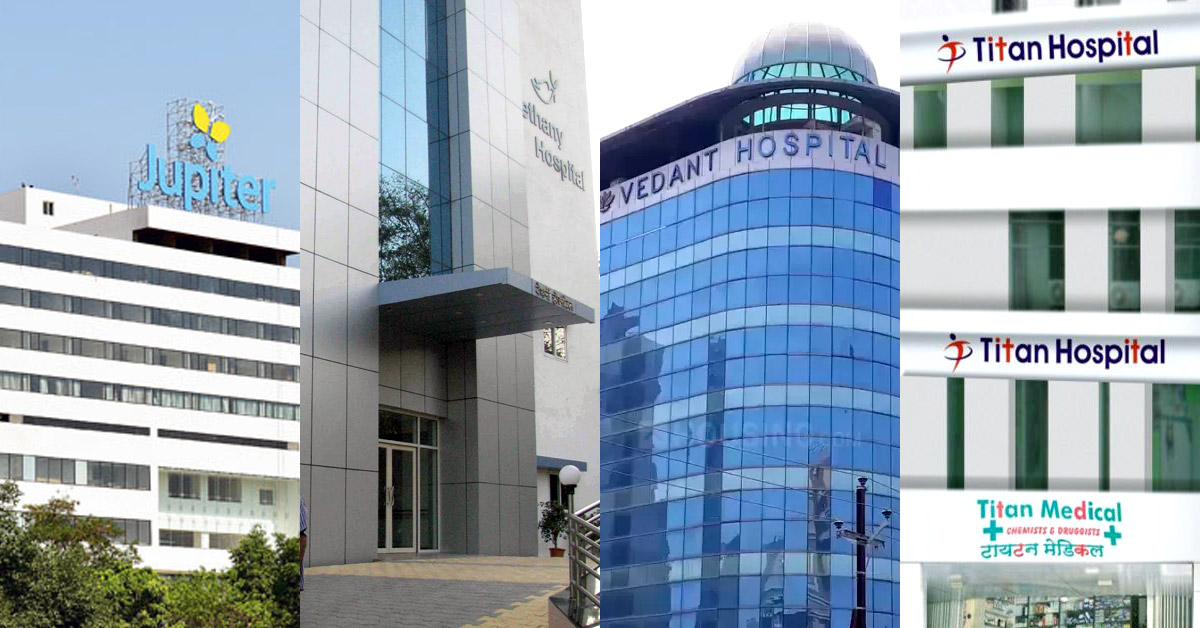 Any location is deemed to be really livable and preferable if it also has one of the most vital elements for life itself – good health care facilities, doctors, hospitals, medical support, etc. Thane is a city that has a very well developed and robust health care ecosystem in place. Some of the hospitals in Thane includeJupiter Hospital, Bethany Hospital, Dr. Bhanushali Hospital & center for lung surgery, Mala Newborn & Children Hospital, Vedant Hospital, Arogya Hospital, Jupiter Hospital, Revival Bone and Joint Hospital, CurraeGynaec IVF Birthing Hospital, Sampada Hospital and Intensive Care, Kevalya Hospital, Horizon Hospital, Titan Hospital and many more. From multispecialty hospitals in Thane to the best dentists, skin and other medical specialists, one can find all possible health care and support in Thane today. Of course this factor has helped the real estate growth in Thane immensely. Apart from being one of the best places to invest in Mumbai, Thane is also one of the best places to live in Mumbai. The real growth of the real estate prices in Thane has not happened because of property investors. The fact that properties and homes in Thane are preferred by a huge population to actually live, has triggered a huge amount of investment in Thane real estate from various quarters.
Major growth triggering factors for Thane real estate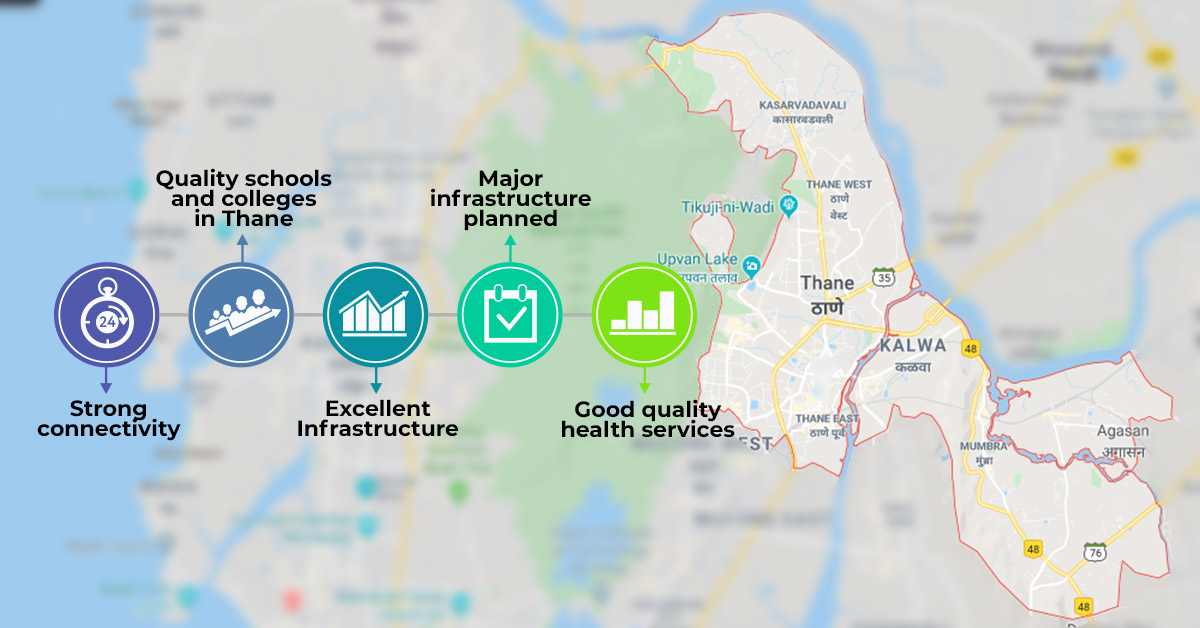 Strong connectivity
Excellent Infrastructure
Major infrastructure planned
Good quality health services
Quality schools and colleges in Thane
On an average Thane real estate is at least 30-40% cheaper than Mumbai properties making it highly affordable without compromising on the quality of life.
Thane real estate sector has achieved more transparency with the application of RERA rules along with GST thereby creating a more fertile environment for property investment in Thane. Therefore with a huge and healthy demand the Thane real estate market news is quite positive.
So if you are thinking how good is Thane as a real estate investment location then you need to simply look at the impressive growth and choose your property investment in Thane today.
Education options in Thane
Some of the noteworthy colleges and education institutes in Thane include Rustomjee Academy for Global Careers, Dr. V. N. Bedekar Institute of Management Studies And Law, VidyaPrasarak Mandal's Polytechnic, Rajiv Gandhi Medical College, Sheth N.K.T.T College of Commerce, Science and Arts and a lot more.
Some of the famous Schools in Thane include Smt. Sulochanadevi Singhania School, Orchids International School, D.A.V. Public School, Podar International School, C.P. Goenka International School, N. L. Dalmia High School and many more. With such good quality education infrastructure it is no surprise that the Thane real estate price index has been going up steadily over the years.
In terms of property development and construction variety and options, the Thane real estate market has plenty to offer. Home buyers in Thane west or property buyers in Thane west have a plethora of options in all budget ranges. One can find affordable homes in Thane as well as luxury homes in Thane with equal ease. The new projects and under construction properties in Thane include integrated townships, towering high-rises and gated community projects like Rustomjee Urbania. There are also good Villa developments in Thane along with plush homes developed by some of the most trusted and respected real estate development brands in India including Lodha developers, Godrej properties, Vijay group, Rustomjee, Hiranandani, etc.
If you are wondering which place is better to buy a flat in Thane as a matter of pure investment then this list of some of the top and upcoming locations in Thane with good scope for real estate investment would help you decide:
Badlapur
Manpada
Bhayandarpada
Ghodbunder Road
Majiwada
Ambernath
Kalyan
Bhiwandi
Asangaon
Kolshet Road
Kopri
Kasarvadavali
New projects in Thane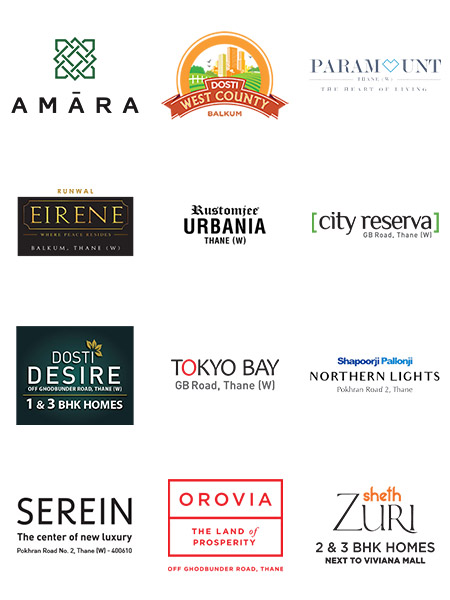 Some of the upcoming, under construction and new projects in Thane include Lodha Amara at Kolshet Road, Dosti West County at Balkum, Kalpataru Paramount in Thane west, PiramalVaikunth at Balkum, RunwalEirene at Balkum, RustomjeeUrbania in Majiwada, Courtyard by Narang Realty in Pokhran -2, Puraniks City Reserva at Ghodbunder Road, Dosti Desire in Brahmand, Godrej Emerald at Ghodbunder Road, Puraniks Tokyo Bay at Kasarvadavali, Puraniks Stella Grand Central at Vartak Nagar, Shapoorji Northern Lights in Thane West, Vijay Orovia within Hiranandani Estate, Tata Serein in Pokhran-2, JVM Tiara at Owale, ShethZuriin Laxmi Nagar and many more. The fact that these and many more ongoing residential and commercial real estate projects in Thane are being constructed at full pace tells the story about the potential of investment in Thane properties. We will also look at the Thane property rates chart and have a glance at Thane property price statistics in detail to get a better understanding in terms of actual figures.
Khargar – a real estate investment gem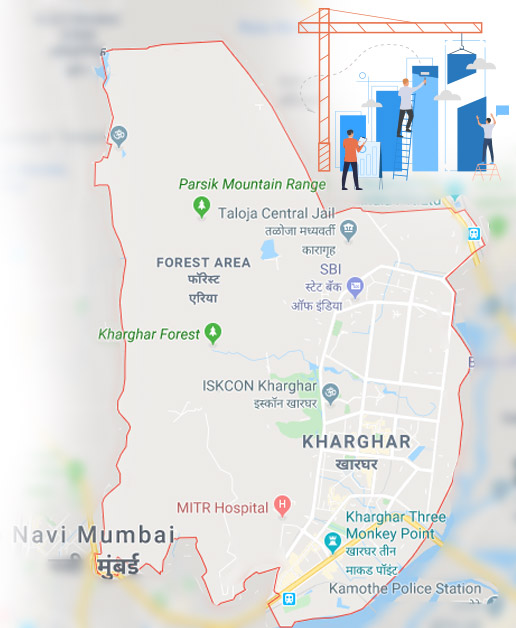 A gem in the real estate landscape not only in Navi Mumbai but also in reference to Mumbai city, Kharghar properties have attracted a lot of attention from both first home buyers as well property investors in Mumbai. There is no doubt that a smart and well planned city like Kharghar offers some of the best and lucrative real estate investment opportunities in Navi Mumbai.

Kharghar has been blessed with a very good natural beauty and picturesque surroundings. The presence of a well-developed infrastructure which includes super wide roads, huge public parks and an international standard 18 hole golf park has furthered its real estate prominence multi fold. Kharghar affordable homes as well Kharghar luxury properties are popular among first home buyers as well as hardcore property investors in Navi Mumbai. You can find a good duplex in Kharghar sale resale at a fraction of a cost compared to Mumbai. Also a bungalow for sale in Kharghar would probably be available at the same price as a 2 or 3 bedroom in the western suburbs of Mumbai.

A glance at Kharghar property rates 2019 against Kharghar property rates around a decade back will give any one a very indication of the rapid growth that this location has had over the recent past. For any smart property investor it would definitely be a great idea to invest in many of the under construction and ongoing projects in Kharghar.


Kharghar connectivity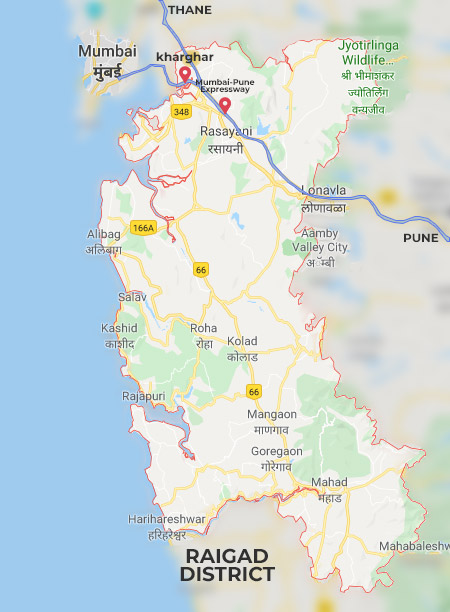 Geographically Kharghar, being situated on the extreme north of Raigad district is an excellent strategic location in terms of connectivity as it is a node of the Mumbai city. Being a planned city it was brought into existence by the highly professional and respected City and Industrial Development Corporation, commonly referred to as CIDCO. Not very far from Mumbai and yet not half as chaotic as the maximum city, you can reach Kharghar via the Sion Panvel Highway within 2 hours even during traffic hours from Mumbai.

Kharghar is also connected well through the railways and the Kharghar Railway Station provides access to multiple locations for the residents out here.

If you choose to travel on the harbor line of the Mumbai train network, then Kharghar would fall as the 4th station after Panvel.

From CST which is the extreme South of Mumbai, it simply takes slightly more than an hour to arrive to Kharghar.

The very popular connecting road of Kharghar called the Sion-Panvel Highway is a crucial point of entry into Kharghar from Mumbai city.

Kharghar is hardly 5 kms from the extremely utilized Mumbai-Pune Expressway as it commences at Kalamboli.

It takes hardly 60 odd minutes to reach Kharghar from Central Mumbai.

You can easily reach Kharghar from other locations in Maharashtra including Pune, Nashik and Thane.

There is a robust public road transport service with regular buses that ply from Kharghar to help travelers reach various parts of Mumbai like Dadar or other locations like Thane, etc.

From Kharghar the Mumbai International Airport is at a distance of mere 38 kms.


Kharghar property prices & features

On the real estate popularity chart, Kharghar scores a lot because it has delivered a lot in terms of property options as well as investment returns. Being located on the strategic Sion-Panvel Highway, Kharghar is today as modern & well-equipped with all amenities as any other posh locality in the main city of Mumbai. Hailed as the third most developed region in the Navi Mumbai extension, this place boasts of its own 18-hole golf course, a central park, a throng of malls apart from all other modern-day facilities. The Kharghar region is spread with well-developed and ongoing commercial as well as residential projects making it a great area to invest in with less amount of money. In fact many Mumbai first home buyers find it easy to book a flat in kharghar at low budget compared to any option within Mumbai city limits. Small sized plots for sale in Kharghar are also popular among real estate investors. The current property rates in Kharghar in 2019 range from INR 6000 to INR 13000 psf with multiple property options. You can buy affordable flats, apartments in Kharghar with some good developers as well as also indulge in luxury homes in Kharghar as there are real estate developers catering to the high end spectrum too.


Kharghar – the Business District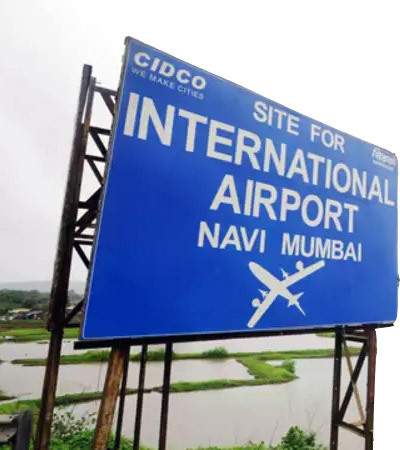 There are multiple nodes of Navi Mumbai but as discussed Kharghar has definitely grown into the most advanced and commercialized one today. The fact that the site of the proposed Navi Mumbai International Airport is hardly 10-12 kms from Kharghar suggests the importance of this location. The entire region of Navi Mumbai including Kharghar has been developed by CIDCO (The City and Industrial Development Corporation of Maharashtra Ltd). The same development boy of CIDCO has a very well detailed plan to create a proper business district within Kharghar that would be comparable to the business district in BKC at Bandra east. Of course the entire location of Kharghar is already teeming with a lot of residential options in terms of homes, bungalows, row houses, duplexes, etc. It also has a decent amount of commercial buildings for offices as well as retail shops, etc. However the business district will ensure that this place will become a walk to work option for many residents who can simply be in the same location for living as well as working. More than 1.2 lakh families and multiple big and small companies will throng the entire Khar business district upon its completion becoming the ultimate destination for living and working in Kharghar & Navi Mumbai. The entire quality of life and living in Kharghar will get an elevation with multiple avenues of entertainments, health facilities, studying centres and various other social options being created here.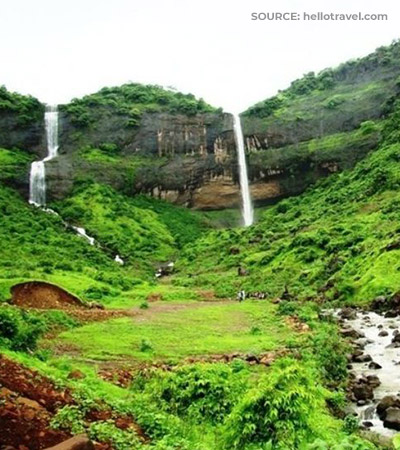 The development has been well planned over a whopping 120 hectares of land in Kharghar and this roughly translates into double the size of Bandra Kurla Complex in Mumbai. The Kharghar business park is also going to aesthetically appealing as it would be dotted with the beautiful green golf course in the central park and also the mesmerizing Pandavkada hills & parsik hills to beautify it further. The proposed Kharghar Business District will also be well joined to other locations like Thane via the help of 3 km tunnel that would pass through the beautiful Parsik Hill. This particular project which has been acknowledged as brilliant step from CIDCO as well as the State government will be a game changer for Navi Mumbai blurring the distinction between Mumbai and Navi Mumbai forever. In fact Navi Mumbai will by default become a part of Mumbai rather than being a satellite city. The Mumbai Trans Harbour Link (MTHL) by MMRDA (Mumbai Metropolitan Region Development Authority.) which is proposed to join Sewri in South-central Mumbai to Nhava Sheva in Navi Mumbai is an infrastructure project that has already made giant strides and is expected to be complete soon. All these factors point to the fact that the Kharghar real estate growth story is going to be phenomenal.


Education options in Kharghar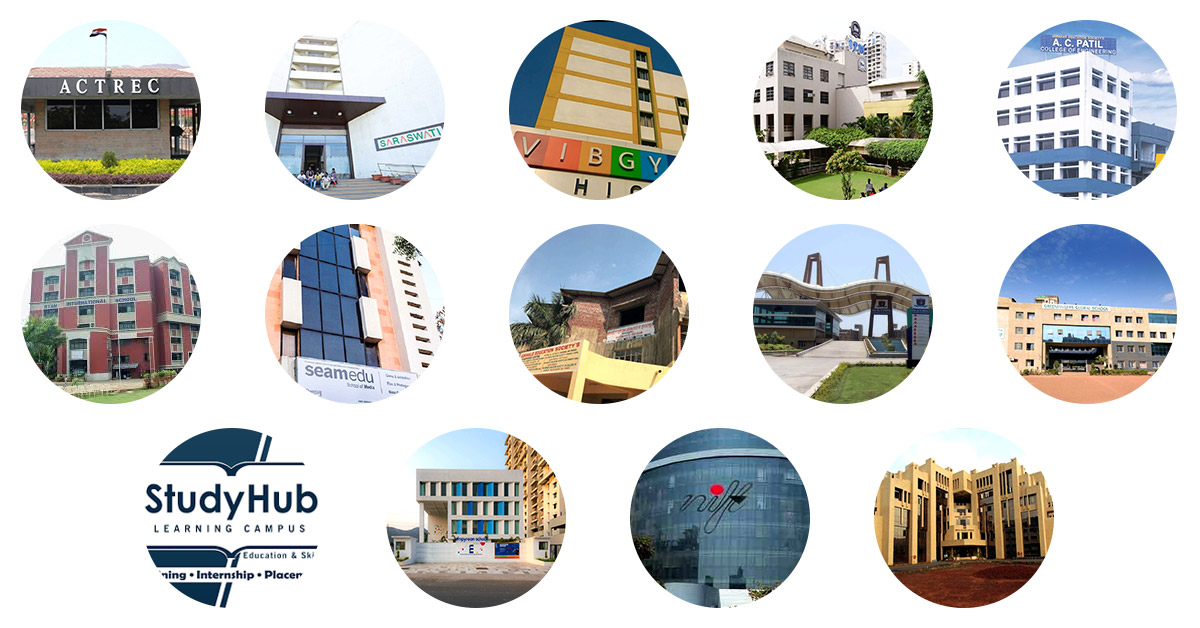 One of the other major factors in the rise of Kharghar real estate has been the quality of education institutes and education facilities in Kharghar. These education places create a demand for residential real estate and homes. Purchase and sale of homes as well as rental housing in Kharghar get a boost due to the same. There are many good quality education hubs here including:

Tata Memorial Centre Advanced Centre for Treatment, Research and Education in Cancer

Saraswati College of Engineering, Kharghar

Vibgyor High School, Kharghar

ITM Business School - PGDM, Hotel Management Institute

A. C. Patil College of Engineering

Ryan International School, Kharghar

Seamedu School of Pro-Expressionism

Gokhale High School

D Y Patil University

Greenfingers Global School

StudyHub Learning Campus

Empyrean School

National Institute of Fashion Technology (NIFT),

Bharati Vidyapeeth Dental College


Also it is an accepted fact in the real estate circles that a well-developed as well as visibly developing infrastructure boosts real estate prices. Kharghar is surely benefitting from both these factors and it is no surprise that there are many new real estate projects in Kharghar being launched by many good real estate development brands. A few popular ones among property investors include new projects in Kharghar near railway station like Bhagwati Greens, Nanak Palazzo, Advance Heights, Goodwill paradise Phase 1, Tricity Pristine, Adhiraj Zinnia, Kesar Exotica and many more. Being close to Central Business District (CBD) of Belapur and Taloja Industrial Estate has also helped Kharghar Commercial real estate to boom along with its residential properties.
Being extremely well organized in terms of sectors, Kharghar is also highly appreciated as a location due to its well-planned landscape. Kharghar has a total of 45 sectors today. Each sector has certain characteristics and due to the sectors it becomes easy to navigate through the entire location of Kharghar which is close to 1700 hectares in total size.

Kharghar social infrastructure
Although Kharghar is a relatively new location compared to established locations in Vashi or even Mumbai, its popularity has ensured that multiple social enterprises and structures have mushroomed there rapidly. Kharghar has very active day life with entertainments through many theatres, malls, multiplexes and also a very vibrant night life with some of the best quality pubs, new age lounges, good restaurants and of course modern multiplexes. The CIDCO park at sector 20 also attracts a lot of residents across all age groups for jogging, get together, leisure time, play, etc.


Central Park – Kharghar's delightful green hub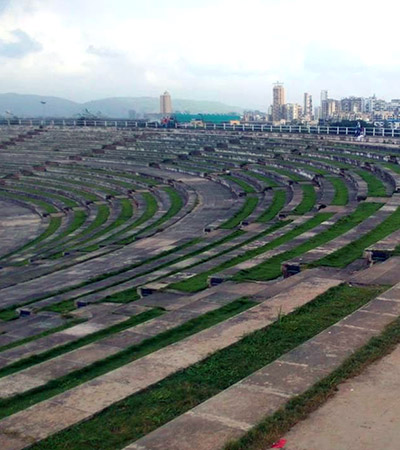 The Central park is to Kharghar as the Hyde park is to London. An amazing green and natural development of approximately 120 hectares built in Kharghar Sectors 23, 24 & 25, Central Park is a cynosure of the entire Navi Mumbai region. Sandwiched between two natural elements – a huge hill on one side and gently flowing waters on the other, Central park has been a talisman for Kharghar real estate in a big way.
There are multiple activities that take place in Central Park and residents of Kharghar flock to this location to enjoy a host of such activities. With very good security surveillance and a beautiful atmosphere, the Kharghar Central park attracts a lot of visitors every day and makes one fall in love with this wonderful location. Many new real estate residential projects in Kharghar are planned around Central Park and these Kharghar properties sell like hot cakes.
The presence of a huge ISKCON temple at Plot No. 2, Sector 23, Hare Krishna Land, Central Park, opposite Kharghar Golf Course has been another huge attraction for first home buyers planning to shift to Kharghar. Such huge Social places encourage communities and people from other locations to shift bases from their existing locations.
Affordable as well as luxury homes in Kharghar
The biggest reason that Kharghar has gained extreme real estate prominence in the last few decades is the fact that it is able to cater to every property buyer across the entire budget spectrum. You can easily find budget homes in Kharghar as well as splurge on luxury homes in Kharghar from the best developers having all the frills that a luxury property should have. Some of the current affordable housing projects in Kharghar include Dream Emerald, Dharti Darshan apartment, Indu Nivaan Annexe, Devkrupa Enclave, Om Harmony, Sai Wonder, Arihant Clan Aalishan, Today Global Anandam, Suyash Galaxy, Pearl planet, Jitendra Tower, Hari Om Bhama apartment, Swapnapurti CHS and many more. Also on the luxury homes front, new luxury projects in Kharghar are second to none. Some of the outstanding residential luxury projects in Kharghar include Paradise Sai Jewel, Paradise Sai Mannat, Kesar harmony, Sah Orchid Villas, Siddhi Grandeur, Adhiraj Samyama, Tricity Eros, Mokal Pushp Pinnacle, Shah Kingdom phase 5, Star Siddhi Gloria, Krishna Tower and many more.



Growth-trigger factors for Kharghar real estate

Navi Mumbai International Airport – Although delayed for a long time, it is a no-brainer that once this project gets off the ground the impact on Kharghar real estate prices as well Navi Mumbai real estate prices on the whole would be gigantic. With the increased options of jobs in many sectors due to the new airport, Kharghar & surrounding Navi Mumbai areas would become a destination. Logistic parks, hotels, hospitals, offices, retail real estate – all of these would get a tremendous boost due to the movement that the airport would create. The number of world class companies as well as professionals would surge positively affecting the overall real estate landscape of Kharghar & Navi Mumbai.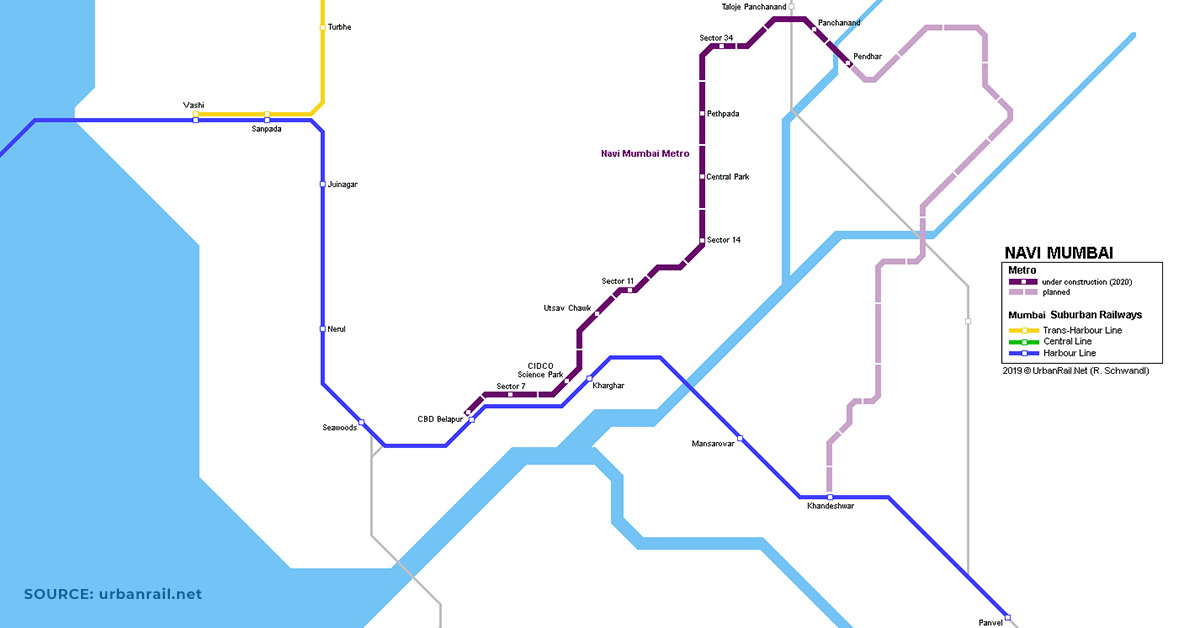 Belapur-Kharghar-Taloja-Kalamboli-Khandeshwar Metro corridor – This massive connectivity factor would definitely trigger massive inflow into the city by working professionals. As it has always been, ease in travel boosts the popularity of a location by several notches and this metro would the same for Kharghar and Navi Mumbai increasing the demand for homes, offices, shops as well as rental housing tremendously.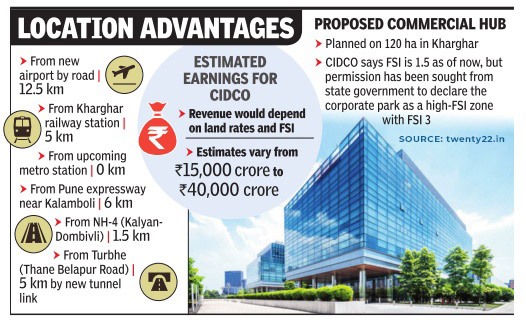 Kharghar Corporate Park planned in about 120 acres and discussed in detail at the start of this article. Tentatively coined as Navi Mumbai Corporate Park (NMCP), this corporate business district in Kharghar is definitely going to be a major booster for Kharghar real estate overall.

Since Kharghar is close to major locations like Mumbai, Pune and Nashik, it has got many investors from these places apart from Mumbai who have been investing in Kharghar properties. Kharghar property investment has been popular with many Non-Resident Indians (NRI) too as the overall infra and property rate affordability in Kharghar resonates with them.

As per property experts, real estate agents in Kharghar and also property developers in Kharghar one can invest in properties in Kharghar both for the short term as well as the long term. A long terms real estate investment in Kharghar would definitely be more beneficial as some major infrastructure and social developments are certain to shoot Kharghar property rates phenomenally high in the near future.
In fact Kharghar should be on your top priority when it comes to your list of best places to invest in Mumbai and Navi Mumbai 2020.
Panvel - A strong property investment location in Navi Mumbai
W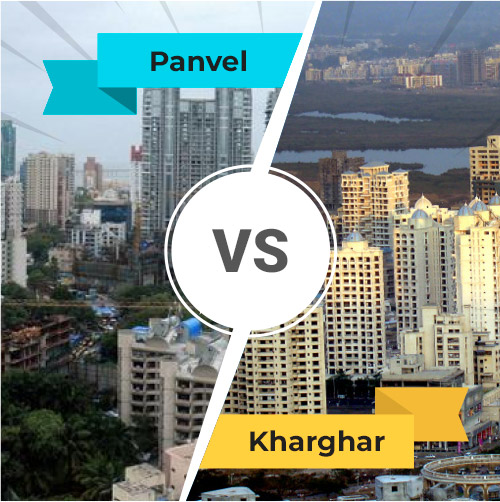 hen it comes to competition in terms of the best place to invest in property in Mumbai 2019 and the best place to invest in Navi Mumbai 2019, Panvel is another location that gives a tough fight to Kharghar. Your real estate investment Navi Mumbai plans are incomplete without giving a careful thought to Panvel.
The key factor that makes Panvel real estate investment very attractive is the existing and more importantly the forthcoming infrastructure planned by the concerned authorities in this location. Panvel is already well known in the real estate investment circles as a very pocket friendly, low budget and affordable property market. Therefore over the past 10-15 years there has been a frenzy of home buying in Panvel especially by the middle class and lower middle class segment of buyers in Mumbai scouting for the best place to live in Navi Mumbai which would be affordable too. Of course with the actual and end users pouncing on properties in Panvel, how could you leave the property investors in Navi Mumbai real estate behind? Since the demand from home buyers for homes in Panvel is high, Panvel has attracted many hard core property investors looking for lucrative capital property and price appreciation in Navi Mumbai.

Panvel property and real estate market 2020
Panvel which is situated right at the border of Navi Mumbai has been a favourite real estate location here for many years. Panvel real estate market is growing from strength to strength as it has a plethora of public facilities, sound infrastructure, amazing property developments, amenities, huge tracts of land for further planned development, great resources and a significant advantage in terms of pre development in comparison to other Navi Mumbai locations.
Panvel is probably the biggest real estate market in Navi Mumbai in terms of property transactions both in the primary and secondary housing market in Navi Mumbai along with Kharghar.
The past half a decade or so has seen a healthy surge in the Navi Mumbai real estate market and specifically in the Panvel real estate market since there has been a spike in property buying here from middle aged and young property buyers from Mumbai, Thane and other parts of Navi Mumbai. Being highly convenient in terms of road and rail connectivity, Panvel is also blessed with a fantastic leafy environment and a picturesque natural landscape. These factors along with its key affordability advantage make Panvel real estate investment friendly for almost everyone.
There are multiple new and under construction projects in Panvel being undertaken by a list of property developers from Navi Mumbai and Mumbai. Some of the significant ongoing real estate projects in Panvel 2019 include Growhomes Future Hills, Indiabulls Park, Wadhwa wise city, Balaji Symphony, Arihant Aspire, Paradise Sai World city, Prajapati Ornate, Swastik Towers and many more.


Panvel – a robust infrastructure & seamless connectivity
When you talk about Navi Mumbai, the first location that actually set the benchmark for others has been Panvel. The planned infrastructure development in Panvel due to the fact that Navi Mumbai was always a planned city has helped it become a real estate destination on its own and the Panvel development plan 2020 & beyond will only take this destination further & higher in the real estate realms of India.
If you were to check on any piece of Navi Mumbai real estate news you will invariably find Panvel featured there. Panvel offers great connectivity via road & rail to multiple locations including western Suburbs of Mumbai, South of Mumbai, Pune and of course to other important places in Panvel like Kharghar, Vashi, CBD Belapur, etc. Of course if you want to travel to the Konkan territory, Panvel is the best point to go through from. The extremely popular Mumbai-Pune Express way that is widely used by road travelers from Mumbai & Pune is very close to Panvel along with the Sion-Panvel highway making Panvel a connectivity hub with some major wide roads for easy travel. The golden rule in real estate is location & connectivity and Panvel scores heavily in both departments. Due to its strategic location within Navi Mumbai, Panvel features prominently in most of the upcoming infrastructure projects in Navi Mumbai and this factor makes Panvel an extremely important real estate & property investment place in Mumbai in 2020 and further.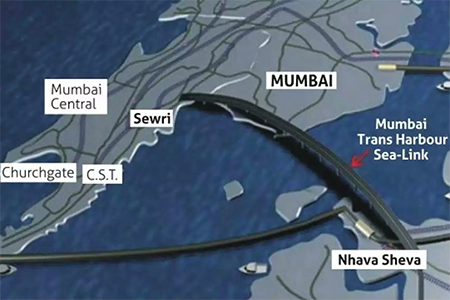 A few of the major & upcoming infrastructure developments in Panvel include the ambitious Mumbai Trans-Harbour Sea Link (apparently this would be the longest sea link when it comes into existence). It is a no-brainer that the Mumbai Trans-Harbour Sea Link will improve connectivity to and from Panvel / Navi Mumbai greatly & take it multiple notches higher, surely. The second major infra update in terms of connectivity for Panvel happens to be the much anticipated Virar-Alibaug Multimodal Corridor (also referred to as VAMC). Approximately going to be around one hundred and forty kms in length, VAMC is technically designed as a two part road. The first part is around ninety kms from Virar to Panvel and the other part of the road is around fifty 50 kms and would run from Panvel to Alibaug. VAMC is touted as another game changer for Navi Mumbai road connectivity as a whole and more specifically for Panvel connectivity to the rest of the locations. VAMC which is almost an INR Hundred billion infra project would hive off a major chunk of travelling time for commuters and it would be a breeze to reach Alibaug from Panvel after it is completed. Of course with the addition of such major infra projects Panvel will further cement its place as a mature and developed location both in terms of actual living as well as for property investment and growth.

Panvel is now also very strongly present on the radar of home buyers and property investors from the western suburbs of Mumbai. This has happened because of the direct Goregaon-Panvel local train which is a boon to travelers from these parts of Mumbai. In fact after the successful launch of the direct train from Goregaon to Panvel, the property investments in Panvel and Navi Mumbai have highly increased with the middle class Mumbaikars contributing heavily towards this cause. As we approach the new year, Panvel is set to be a deserving contender in the list of top and best places to invest in Mumbai 2020.
Panvel future development & growth trigger factors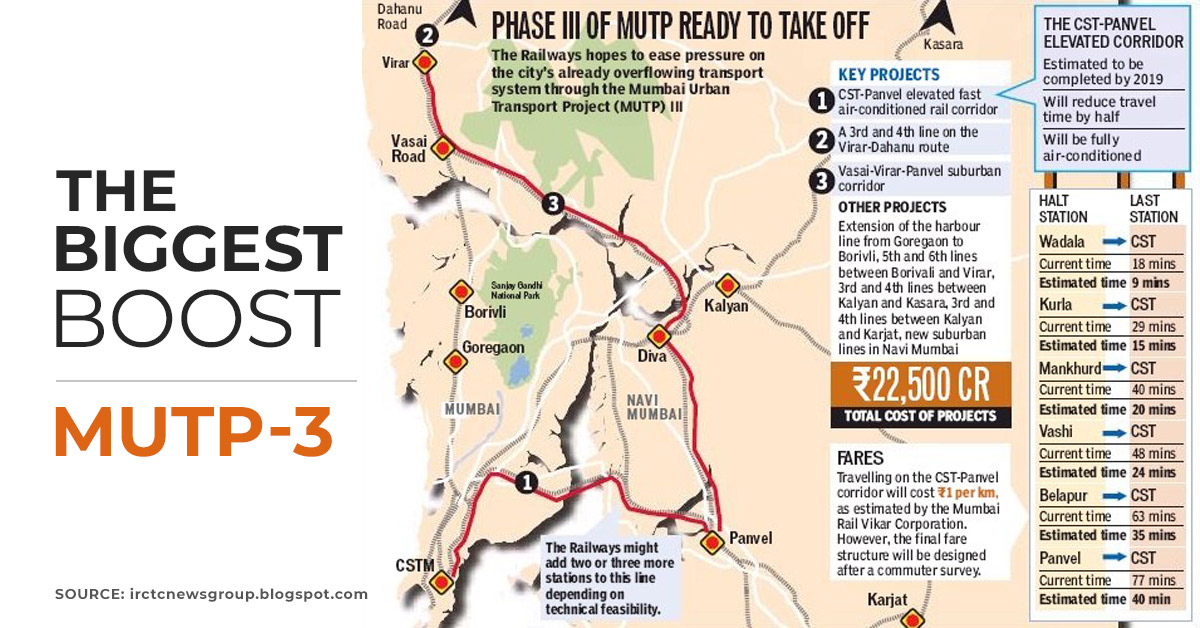 MUTP-3 – the biggest boost that could trigger a windfall gain for Panvel real estate as well as for real estate across Navi Mumbai.
There are routine infrastructure developemnts and then there are some that are gigantic turning a location into a goldmine for decades and centuries to come. Well the almost INR 11,000 crore Mumbai Urban Transport Project-3 (MUTP-3) which has already been green flagged by the Central government is on its way to revolutionize suburban railway connectivity in the Mumbai Metropolitan Region (MMR) and the connectivity of Panvel and Navi Mumbai to a host of far flung locations.
As per reports that emerged during the early part of 2019, the railway authorities and the state government have apparently began doing the initial work of identifying and aggregating land needed for the MUTP-3 project and it is believed to be close to 156 hectares.
The MUTP-3 project involves the two fold increase of the railway line between Panvel and Karjat stations along with the implementation of two additional railway lines between Virar and Dahanu. Apart from these this mega project will also add a raised corridor between Airoli and Kalwa railway stations that would help commuters travel more fluently and easily.
As a matter of information MUTP-3 is a venture by The Mumbai Rail Vikas Corporation (MRVC) which is a joint venture of the Maharsahtra state government and Indian Railways.
Once the project is complete, millions of rail travelers can simply travel directly from Panvel and Karjat railway stations using local trains and avoid the inconvenience of switching trains at Thane station which is the case as of today. All rail commuters in this sector have to compulsorily change from the Central Railway's (CR) main railway line to the Thane-Vashi trans-harbour railway line which is a big discomfort both in terms of time taken as well as in terms of ease of travel.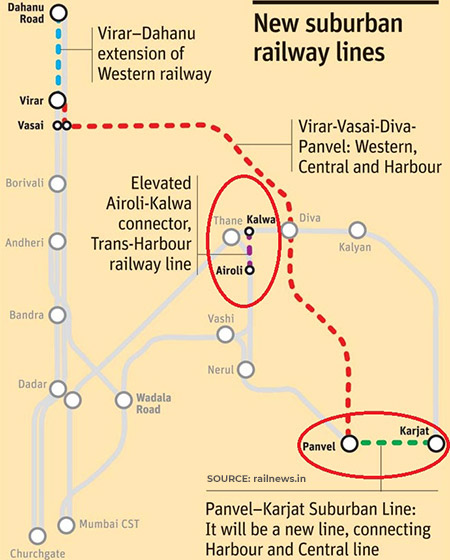 Ask any lower middle class or middle class person in Mumbai (almost 95% of the population) and they will happily accept with both hands even the minutest upgrade in the railway services. And MUTP-3 is definitely the mother of all gifts that the administration can offer to the millions of train commuters on this sector.
As of now all outstation and goods trains between Virar and Dahanu run on the same railway line burdening the system and making it less efficient. The introduction of extra railway lines between these stations would result in a bifurcation between the local trains and the outstation trains. This would surely increase efficiency, boost performance making all the trains running on these lines more punctual and travel friendly.
All the officials concerned with this mega railway upgrade project and the state government of Maharashtra, are looking at completing this project within a period of 3 years which makes it an extremely exciting period for real estate investors in Navi Mumbai. Many real estate developers and property buyers are already extremely active in the Panvel-Karjat belt.
Chikhale, Mohape and Chowk are the three stations that separate Panvel and Karjat. All these 3 micro locations are extremely affordable housing investment options in Navi Mumbai but hold extremely good potential of zooming up the property price chart in the coming months and years, especially due to the MUTP-3 factor.
In fact there has been a marked increase in plots for sale in Karjat with land investors as well as small and medium sized property developers across Mumbai, Navi Mumbai buying land in and around Karjat as the anticipation of a seamless rail connection is palpable indeed. In terms of Karjat real estate growth or increase in property rates of Panvel & all micro locations in this belt, the time has just begun.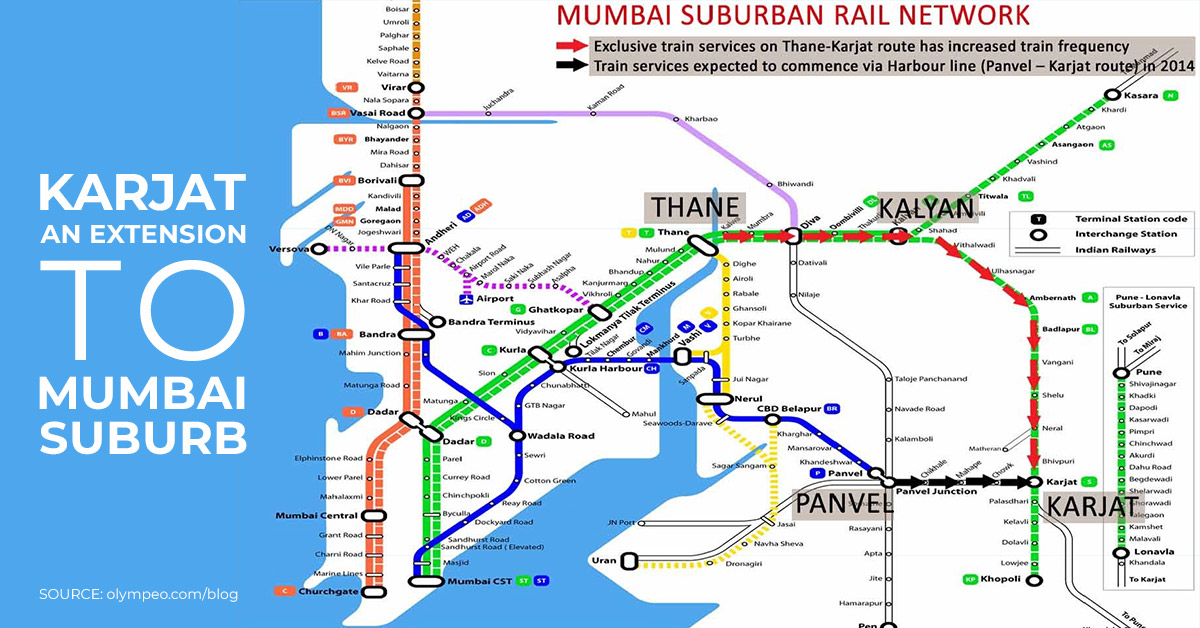 Another real estate growth trigger factor for Panvel has been its capacity to attract talented and skilled personnel with the plethora of job opportunities that it provides. Panvel is a commercial market place of Navi Mumbai and there are thousands of companies – big and small as well corporate entities that have a strong presence in Panvel. Commercial real estate in Panvel as well as Corporate leasing in Panvel have been very healthy over the past many years with visible signs of further growth. With a wide variety of job options available in Panvel with the best of companies, it is no wonder that many families have shifted here bag and baggage and that has only added to the Panvel real estate growth story.
The fact that in terms of real estate related developments, the construction of SEZs (special economic zones) will attract hordes of other national and multi-national companies to Panvel and create thousands of well-paying jobs has also contributed towards the increase of real estate investment potential of Panvel. The migration of thousands of families to Panvel for jobs would naturally result in a huge demand for residential housing in Panvel. With the potential to offer thousands of affordable and budget homes in Navi Mumbai, Panvel real estate investment 2020 seems to be a very positive story indeed.
Lower Parel – A real estate investment gem in South Mumbai

With some of the most varied budget ranging property developments in South Mumbai, real estate in Lower Parel is one of the most exciting property markets today in the entire SOBO region. Some of the top residential projects in South Mumbai as well as some of the best commercial projects in South Mumbai are in Lower Parel. Lower Parel real estate has benefitted due to the tremendous amount of commercial activity that has been transpiring across this entire area for the past many decades. Lower Parel is the hub for some of the best companies, restaurants, clubs, social infrastructure that any modern day urban person demands from his or her place of residence. The most interesting fact however is that the per square feet rate in Lower parel Mumbai ranges from the typical costly real estate in Mumbai as well as matches with the typical price of real estate in western suburbs of Mumbai. This is exactly what makes properties in Lower Parel and new projects in Lower Parel very interesting and attractive for property investors as well as home buyers.
A lot of property developers in Mumbai including some of the biggest real estate brands have developed and are developing a mix of real estate projects in Lower Parel. Some of the best luxury projects in Lower Parel include developments by Lodha Group like Lodha The Park, Lodha World One, World View, World Towers, etc. It is interesting to note that in the yesteryears Lower Parel used to be a posh location of Mumbai during the British rule. And now the sheer vibrancy of Lower Parel in terms of the population working and living there has made it a favourite for many real estate developers again.
Lower Parel real estate in 2020
The popularity of Lower Parel properties among the South Mumbai home searchers makes it a very contender for investments in 2020 & beyond.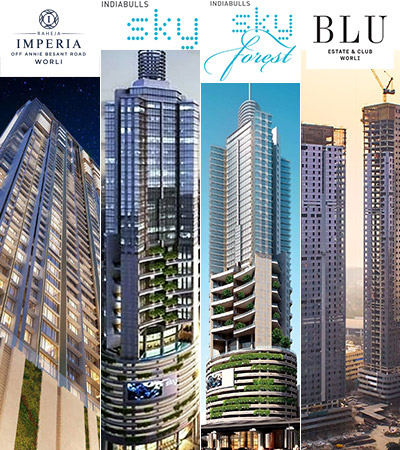 The eclectic mix of properties in Lower Parel includes low budget homes in South Mumbai like Chandak Cornerstone or Lodha Code Name Great Deal. At the same luxury properties in Lower Parel like Raheja Imperia, Indiabulls Sky, Indiabulls Skyforest, Indiabulls Blu and a few projects by Lodha Group. The amount of luxury real estate in Lower Parel is staggering and there are high end apartments for sale in Lower Parel having configurations of 3 BHK, 4 BHK, 5 BHK, penthouses like you have in Lodha World One as well super luxury duplexes and customized floor plate options.
Also, there are multiple 1 RK for sale in Lower Parel as well as 1 BHK for sale in Lower Parel that are available in multiple redevelopment projects in Lower Parel by some local as well as branded real estate developers in South Mumbai. New projects in Lower Parel that offer small flats for sale in Lower Parel include Sidharth Enclave, The Baya Central, Rupji Arena, Ecostruk Florence, Chandak Affinity heights, Rupji Dreams, Soundlines Florence and many more. The fastest-moving real estate inventory which happens to be a 2 BHK for sale in Lower Parel is also available in many under-construction projects in Lower Parel.
Lower Parel Connectivity – In terms of location, Lower Parel is centrally located with trains, buses, and cabs available easily to reach this busy area. The Aqua Line of the Mumbai Metro also referred to as the Colaba - Bandra - Seepz belt is designed to connect South Mumbai to Seepz and this will further enhance Lower Parel connectivity. It is very easy to reach Mumbai western Suburbs, central Mumbai, South Central Mumbai, the western express highway, the Worli sea link from Lower Parel.



Lower Parel real estate price –
The real estate and property price in Lower Parel today is extremely competitive when compared to other pockets of South Mumbai like Worli, Prabhadevi, Peddar Road, Altamount Road, Napeansea road, etc. Some of the most high-end luxury projects in Lower Parel including Lodha Park, Trump Towers, Lodha World Crest, Lodha World Towers, Sanghvi Evana, One Avighna Park, etc. are also very cost-effective if one were to throw a glance at similar projects across the South Mumbai landscape today. Also, the number of low budget apartments for sale in Lower Parel make the Lower Parel property market a perfect blend of high end and affordable properties in South Mumbai at the same time.
Lower Parel infrastructure
The roads and bridges across Lower Parel make it one of the best places in Mumbai in terms of infrastructure. The roads like Delisle road, Currey road, NM Joshi Marg and the flyover just opposite Lodha World One all make the entire infrastructure in Lower Parel a very robust one helping Lower Parel real estate blossom further.
Hotels and Malls in Lower Parel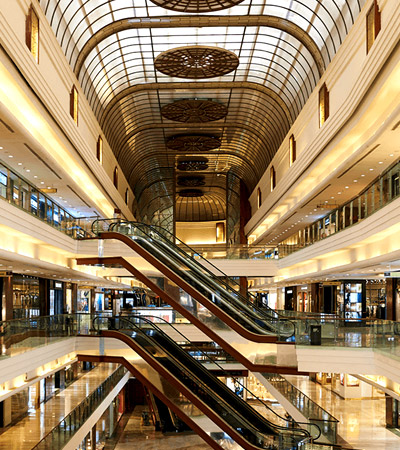 Lower Parel has some of the best hotels, Malls, and restaurants in the entire Mumbai city. Traditionally Lower Parel had a lot of industrial estates with some of the biggest enterprises having their office addresses in Lower Parel. Many of these industrial estates are still in existence but they have been modified smartly into swanky offices, modern restaurants, social pubs, etc. These include Kamala Mills, Todi Mills, Mathuradas Mill Compound, Raghuvanshi Estate, etc. Thus the social fabric of Lower Parel has been beautified further with the presence of the High Street Phoenix Mall and the Palladium. Some of the best global, as well as national level events take place in the Palladium. Almost all global fashion and retail brands are present In Lower Parel today. Mint Magna Suites, St Regis Mumbai along with restaurants like farzi Café, London Taxi, Zaffran, South High, Bayroute, Palladium Social, Rocky Star, Plum, Tamasha, Lord of the Drinks, Flax and many more.
Lower Parel real estate growth, trigger factors
With the presence of some of the best real estate developers in South Mumbai, there are a lot of good residential properties in Lower Parel for investments as well as for staying. In fact, many people who have their jobs and businesses in Lower Parel have been able to realize their dreams of having a Walk to Work-life in Lower Parel due to the development of affordable housing options. Commercial properties in Lower Parel, as well as residential properties in Lower Parel will keep on performing well due to the very strong demand that this micro-market enjoys.
Goregaon real estate 2020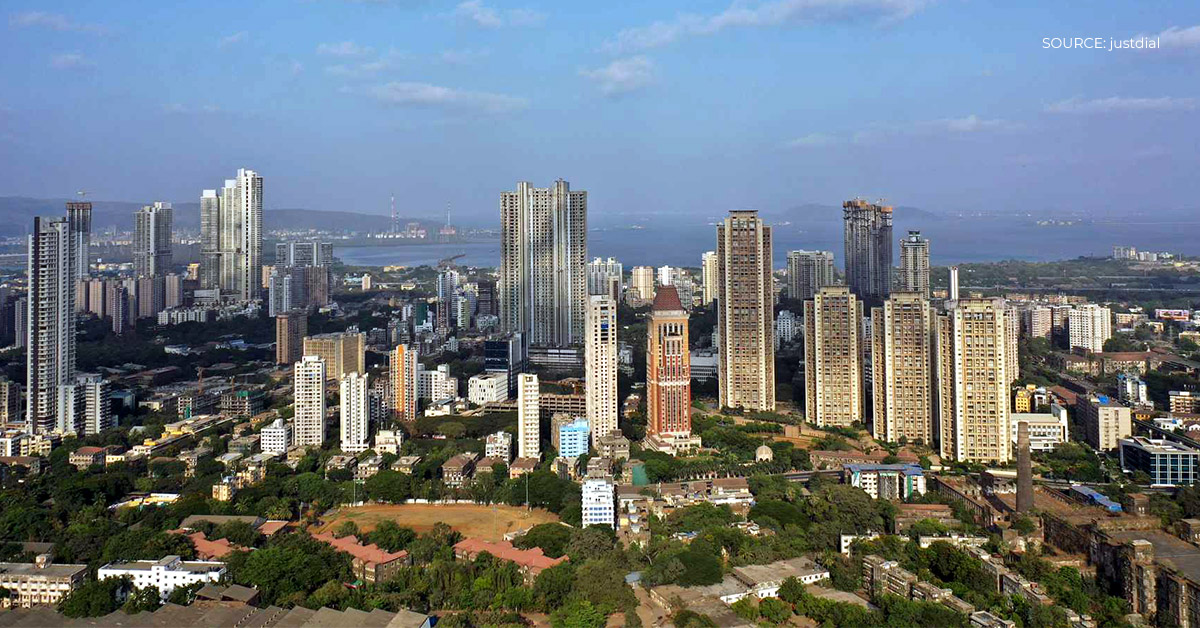 Traditionally a typical residential real estate hub on the west side and more industrial activities on its east side, Goregaon has really grown as a powerful real estate destination in the western suburbs of Mumbai city. As the social infrastructure has galloped along with residential and commercial developments in Goregaon, the overall image and demand of Goregaon as a location has soared immensely. The sheer number of new and under construction projects in Goregaon being executed by some of the best real estate developers in Mumbai is a testament to the growing popularity of the Goregaon real estate market across India and also among the huge nonresident Indian population.
Let us start with Goregaon west real estate market.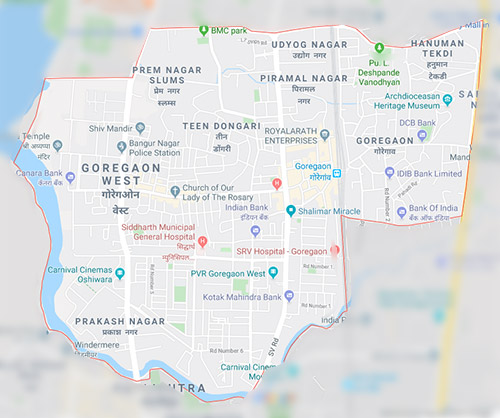 Goregaon west properties have grown both in terms of price and variations over the past few decades. There is no doubt that Goregaon west has always been considered as a very safe residential location among the western suburbs of Mumbai but in the recent past it has exploded as a preferred real estate investment destination too.
Locations like MG Road, Lokmanya Tilak (LT) Nagar, Jawahar Nagar, Piramal Nagar, Unnat Nagar, Bangur Nagar, Best Nagar, Oshiwara, Siddharth Nagar, Yashwant Nagar, Kumud Nagar, Goregaon link road offer multiple residential real estate investment options in Goregaon west for potential home buyers.
Range of properties: Across the length and breadth of this peaceful residential area, you can find a variety of New projects in Goregaon, independent houses for sale in Goregaon west, bungalows, row houses, luxury properties, chawl rooms, low budget homes and more. Goregaon west property rate per square feet is also very attractive when compared to the property price in Andheri, Vile Parle, Santacruz, Khar and Bandra locations.
Property rates in Goregaon west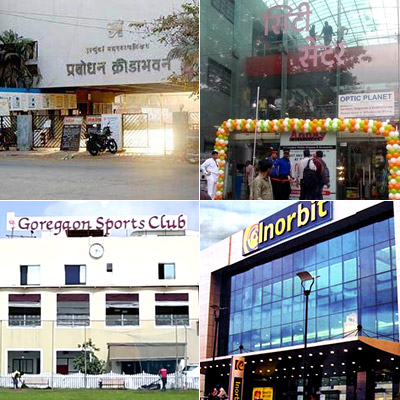 Property prices in Goregaon west have increased as Goregaon west also has a very robust social infrastructure with the very famous Ozone swimming pool, the jogger's park in Siddharth Nagar & Unnat Nagar, Banquet halls, a sports ground and multi activity center in Prabodhan Krida bhavan, multiple restaurants, shopping centres like Citi Centre on the SV road, Goregaon central mall on the link road, Goregaon sports club on the Goregaon Malad link road, Inorbit Mall, Hypercity mall, a giant furniture market on the Goregaon link road opposite Bangur Nagar, good restaurants, doctors, dentists, car showrooms and everything that a good modern life demands.
Goregaon west connectivity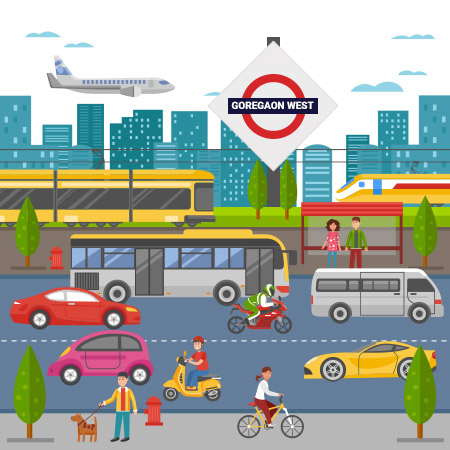 Goregaon west is easily accessible from all parts of Mumbai. The Goregaon bus depot near Goregaon west railway station plies a lot of buses that help you reach various parts of Mumbai. Similarly the huge Oshiwara bus depot on the Goregaon west link road also runs multiple buses across various routes to carry passengers across almost all locations throughout Mumbai city. Another very strong reason for the demand for apartments for sale in Goregaon west has been the strong transport that it provides to the residents.
Train services on the Goregaon route are also very strong and regular. With the commencement of the trains from the new harbor line platform in Goregaon where one can travel directly from Goregaon to CST has been a boon for many train travelers. This additional train line has been responsible in spiking the demand for homes in Goregaon and also in the commencement of multiple new projects in Goregaon. The demand for homes in Jawahar Nagar, properties in Piramal Nagar, Row houses for sale in Unnat Nagar, Shops for sale on the MG road s well as shops for sale on Goregaon west SV road drastically increased with the upgrade in the train facility as more travelers have started frequenting Goregaon west as well as Goregaon east.
The Goregaon west flyovers have also contributed immensely in furthering the goodwill of Goregaon west as a location to live in for many new families across Mumbai. The flyover near MTNL close to Malad west got an additional bridge to bifurcate traffic coming via the western express highway either towards the SV road or directly to the link road. This one change has managed to get rid of the major bottle necks on this flyover providing relief to thousands of commuters every day. New real estate projects in Goregaon west like Chandak Stella, Wadha Anmol Pride, Anmol Prestige, Mahindra Gardens, Mahindra Eminente, Kabra Argentum, etc. saw an immediate increase in their demand after this alteration to the flyover. There are many new ongoing projects in Goregaon west on SV road that are attracting a lot of buyers.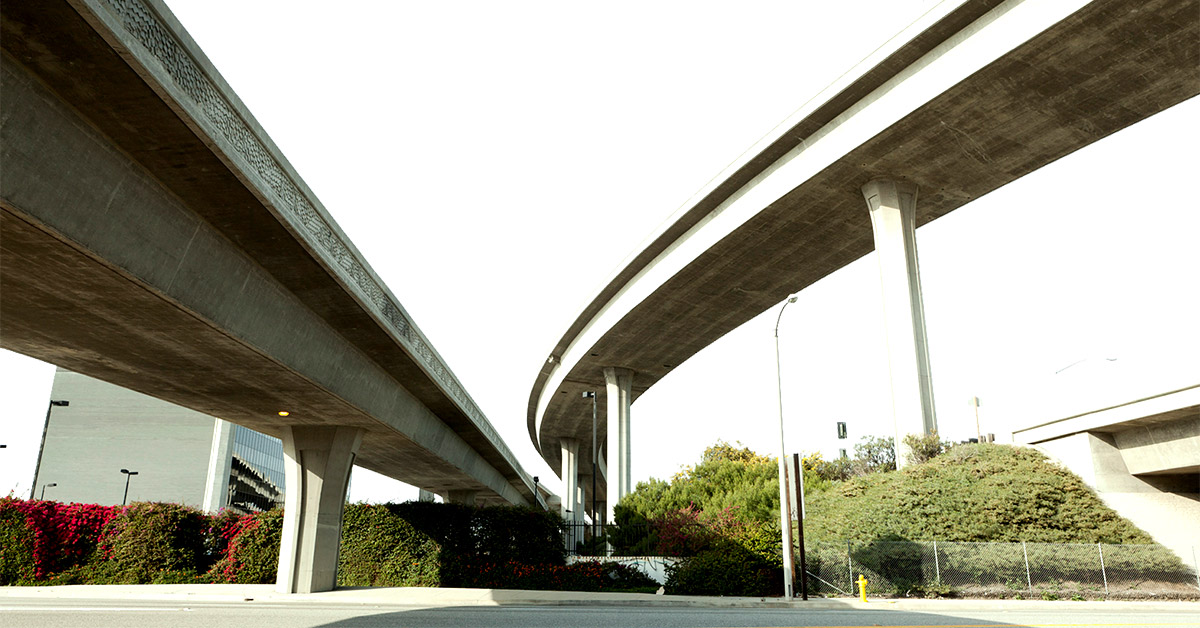 The addition of the Mrinal Tai flyover near the Ram Mandir signal on the SV road has been the biggest infrastructure update that goregaon west has witnessed in the past 5 decades possibly. The Mrinal Tai flyover has made life very easy for Goregaon west residents to reach the western express highway easily and then proceed towards North Mumbai or towards South Mumbai smoothly. The time taken to reach the International as well as domestic airport in Mumbai from Goregaon west has also been reduced substantially. New projects in Ram Mandir have seen an increase and the prices of properties in Ram Mandir Goregaon west have gone up to. Of course the creation of Oshiwara railway station has also helped Ram Mandir real estate.
Redevelopment projects in Goregaon west
The increase in the amount of society redevelopment projects across Goregaon west especially in areas like Shastri Nagar, Siddharth Nagar, Piramal Nagar, Unnat Nagar, MG road, Tilak Nagar has ensured that there have been a lot of brand new flats for sale in Goregaon west in the past decade or so. Also the enormous amount of slum redevelopment projects in Goregaon west has also ensures a steady supply of low budget homes in Goregaon west. In fact the attraction of affordable flats in Goregaon west has kept the Goregaon real estate market active perennially. The facelift that Ram Mandir and Oshiwar areas in Goregaon west have got because of the Oshiwara District Centre project has resulted in many new real estate projects in Ram Mandir too including Sunteck city, Saanvi Heights, RNA exotica and many more.

Goregaon west Siddharth Nagar real estate
The biggest redevelopment in Goregaon west comprising almost 47 acres of chawl land in Siddharth Nagar is bound to change the Goregaon west property market the most. There are huge under construction projects in Siddharth Nagar including some of the best gated community projects in Goregaon west like Kalpataru Radiance, Ekta Tripolis, etc. Luxury projects in Siddharth Goregaon west include the likes of The Luxor, Imperial Heights which is close by in Oshiwara and many more coming up shortly.
Demand for rental homes in Goregaon west
Overall given the pure residential fabric of the entire Goregaon west region combined with the strong demand, there are a lot of real estate investments in Goregaon west. The addition of a lot of good residential properties in Goregaon west has made Goregaon west rental properties very popular. The fact that there are good schools and colleges in Goregaon west, vegetable markets, shops, medical and health facilities attracts a lot of families that choose flats on rent in Goregaon west for themselves. Looking at all these factors, one can easily predict that Goregaon west real estate will play a very important part in the Goregaon real estate market growth story in the years to come.
Now a bit about Goregaon east real estate market.
Goregaon east was majorly an industrial hub with a lot of industrial estates and small scale manufacturing hubs. There are still a lot of industrial estates across Goregaon east but the Goregaon east real estate market has transformed magnificently over the past few decades. One of the landmark real estate development in Goregaon east has definitely been the Oberoi Garden City built by Oberoi Realty after they bought the land from Ciba Geigy. The advent of Oberoi Commerz commercial buildings in Goregaon east and the construction of Oberoi Mall right on the edge of the western express highway changed the dynamics of Goregaon east real estate in a big way. Major corporations, companies from across the globe have their offices in Oberoi Commerz and of course some of the biggest retails brands are now present in Oberoi Mall that attracts footfalls throughout the year.
The entire gated community comprising of residential buildings like Oberoi Woods, Oberoi Esquire, Oberoi Exquisite has literally redefined luxury properties in Goregaon east. Oberoi Seven has some of the best luxury independent villas in Goregaon east with many celebrities living there. The addition of the Oberoi International School, a world class education hub has brought about a completely new dimension to the Goregaon east real estate market.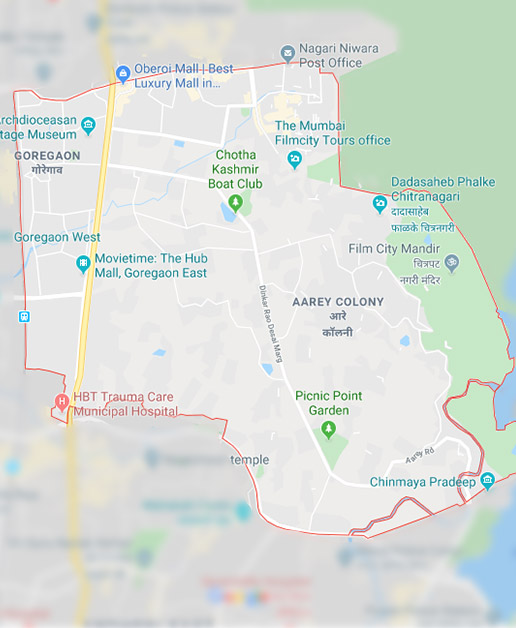 Many areas in Goregaon east like Gokuldham, Yashodham, Dindoshi, Film city road are bustling with activity as builders in goregaon east are busy construction new properties in Goregaon east to cater to the huge demand. There are many buyers for 1 bhk flat in goregaon east under construction since the location has a lot of middle class population and hence pre launch projects in Goregaon east. Bhoomi samarth goregaon east, Jyoti sukriti, IM sanskruti goregaon east, Dynamix Divum are some of the new ongoing projects in Goregaon east in the year 2020.
Traditional locations near the Goregaon east station like Jay Prakash Nagar, Pandurang wadi, St Pious Church area, Aarey road, Vishveshwar Nagar road, Gogate wadi road, Pahadi Road all offer a mix of different residential properties in Goregaon east like 1 BHK, 2 BHK, 3 BHK and even independent houses and villas. Also the Jay coach area that was traditionally another industrial strong hold has seen few commercial as well as residential buildings including Raheja Ridgewood and another just launched project in Goregaon east called the Delta house by Reform Realty.



The influence of commercial activities on Goregaon east real estate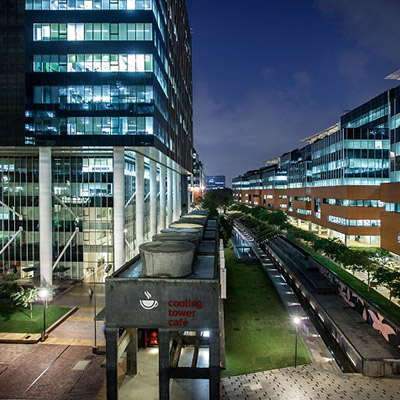 The role of commercial real estate in Goregaon east in terms of its overall development cannot be ignored. Commercial projects in Goregaon east have developed rapidly and some of the best offices in Goregaon west host some of the best companies from across the world. The Nirlon Knowledge Park is a huge 23 acres commercial development in Goregaon east just off The Western Express Highway, Cama Industrial Estate and has hundreds of companies including software giants, financial corporations, multinationals who operate from here.
There are other small and large commercial buildings in Goregaon east including the Sun Pharma building that was developed by Raheja Universal, Oberoi Commerz, Lotus corporate park, Silver Metropolis, Cello Triumph, Synergy business park, Techniplex and so many more. The number of people working in Goregaon east especially the young work force is huge and therefore the demand for good homes in Goregaon east has risen multiple times.
With the overall growth of the commercial ventures in Goregaon east and the vast number of jobs created, the increase in the number of skilled work force visiting the Goregaon east location has been substantial. The construction of new properties in Goregaon east and the development of new real estate projects in Goregaon east has sky rocketed to cater to the housing demands of this working population. Huge residential projects like Oberoi Exquisite, Oberoi woods, Oberoi Esquire, Lodha Fiorenza, DB orchid woods, Raheja Ridgewood and many others have changed the landscape of Goregaon east real estate.
The Goregaon east per square foot rate and the overall property prices in Goregaon east are very affordable when compared to similar locations in Mumbai. A quick glance at the Goregaon east ready reckoner rate over the past decade will also show you the tremendous progress that this location has made.
It is therefore no wonder that property investments in Goregaon east are very popular and Goregaon real estate has grown more popular with the continuous up gradation of Goregaon east. The demand for resale property in Goregaon east has been always strong and this is an indicator of the robust nature of Goregaon real estate in general making Goregaon real estate investment a very safe one indeed.
Property developers in Goregaon east have tried to tap the huge demand for good homes in Goregaon east by constructing low budget flats in Goregaon east, luxury properties in Goregaon east as well as some of the best quality apartments in Goregaon east for the middle class population.

Rental homes in Goregaon east
With thousands of skilled professionals working on its turf, the demand for rental properties in Goregaon east has also increased a lot. 1 BHK, 2 BHK, 3 BHK or 4 BHK for rent in Goregaon east are always in demand. The residential rental rates in Goregaon east are also pretty good and residential flats for rent in Goregaon east seem to get picked up very fast once listed on property marketing websites or with local real estate agents in Goregaon east.
Goregaon east connectivity
Having the advantage of the western express highway, Goregaon east real estate has definitely the connectivity factor going for it. It is very easy to reach to any part of Mumbai from Goregaon east using the very good BEST transport bus services. The huge Dindoshi bus depot and the Goregaon east station bus depot ensure that there are buses to literally every corner of the city for travelers. Of course using the western express highway, one can easily reach Pune, Thane, Nashik, Lonavala Gujarat and a lot of other cities across India. The Mumbai international as well as the domestic airport are very close by too.

Commercial real estate in Goregaon east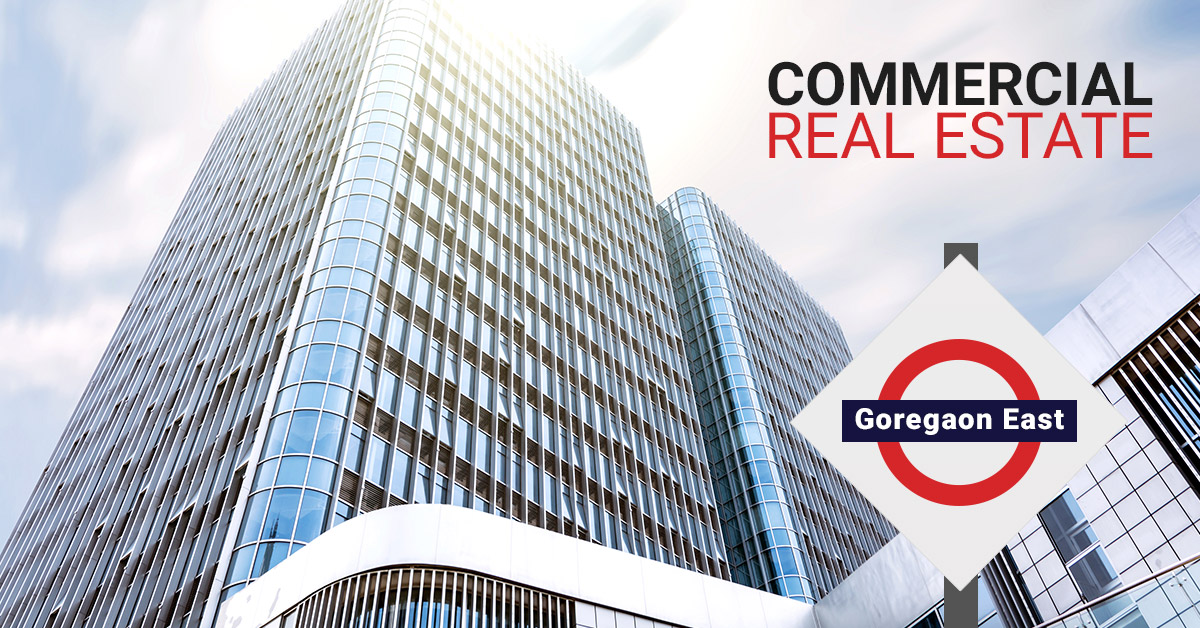 After BKC and Andheri east in the western suburbs of Mumbai, Goregaon east has proven to be a very strong business and commercial center in Mumbai. The number of good quality offices for sale in Goregaon east and the number of good commercial buildings in Goregaon east have made Goregaon east commercial properties a very popular real estate investment in Goregaon. Preleased properties in Goregaon east that offer good rental returns are extremely popular among investors. There are many preleased banks in Goregaon east, preleased offices for sale in Goregaon especially in Lotus corporate park, Eco house, Eco star, Pravasi industrial estate, Synergy Business Park, Atlanta estate, D Almas, Cello triumph, etc. The very famous Bombay exhibition centre which has commercial and business events lined up almost throughout the year has also played its part in making Goregaon east a very popular location. The demand for good hotel rooms because of the number of foreign and important Indian businessmen visiting has gone up. Therefore there are many good hotels in Goregaon east including The Fern, The Westin, etc.
Trigger factors for real estate growth in Goregaon east
As we approach the year 2020, it would still be a very good choice to invest in a property in Goregaon east as the Goregaon east property rates are bound to increase based on the following factors including:
A strong and growing housing demand
The development of the metro station
Proximity to the Western Express Highway, Mumbai airport, etc.
More companies and corporate houses shifting offices to Goregaon east from locations like BKC, Andheri east, etc.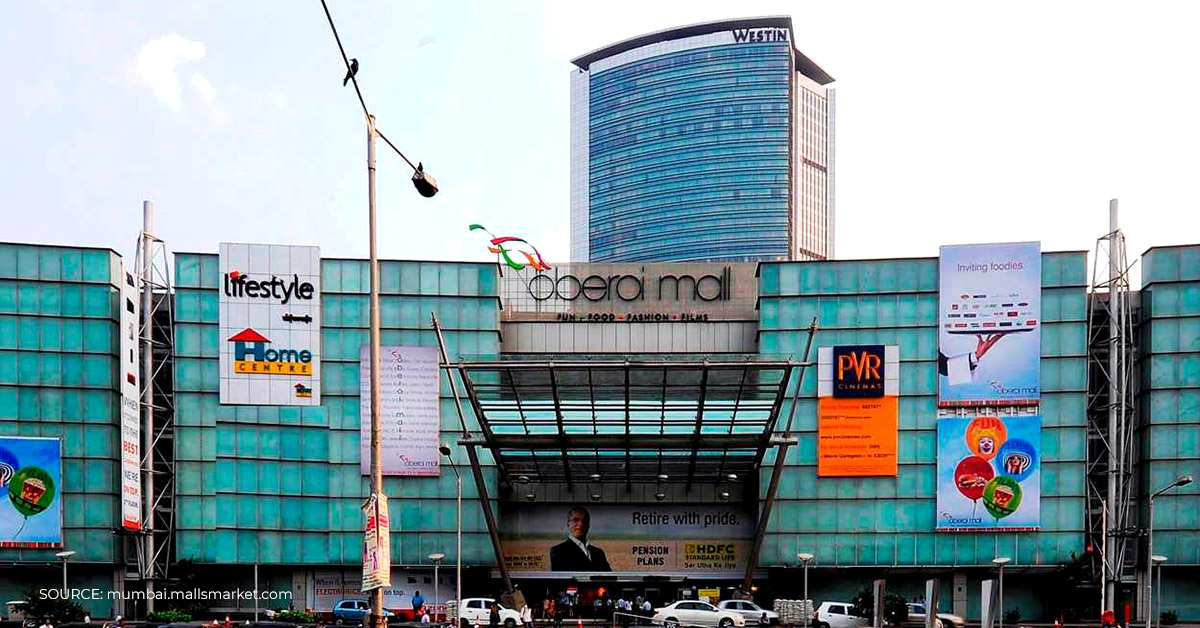 The increase in Goregaon east's popularity as a residential location because of Oberoi Mall and the development of the entire residential real estate ecosystem in Goregaon east.
The presence of Film city – a very popular establishment in Goregaon east
The strong commercial real estate in Goregaon east
The presence of Aarey colony, the green lung of Mumbai city.
Madh Island – an out of the box real estate investment option in Mumbai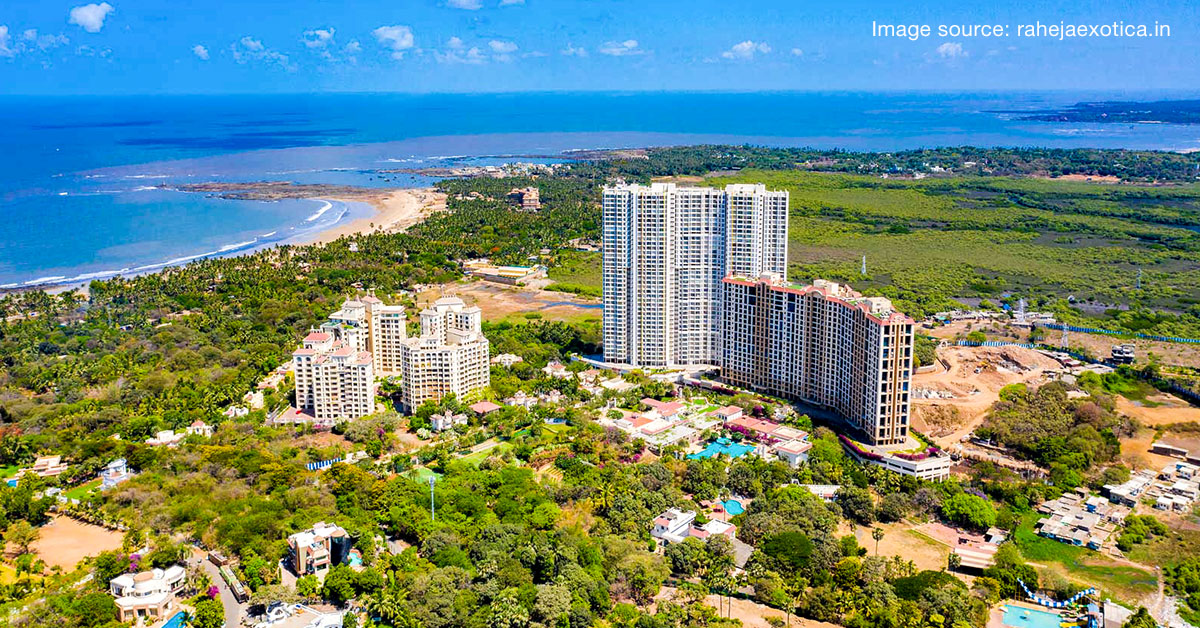 Madh Island real estate and properties in Madh island have largely remained hidden away from the eyes of many hardcore real estate investors in Mumbai. However certain smart real estate investors from Mumbai and also certain NRI investors have invested a lot of money in Madh island properties and earned in multiples. As Madh Island is away from the main city the development there has been a bit slow and Madh properties have not come into the limelight as much other properties in Versova or Malad west locations.
There has, nonetheless, been a constant growth in the Madh real estate scenario over the years as a number of five star and four star hotels have been developed there by Raheja Group of companies. It includes Raheja Retreat and Raheja Resort which are both sea facing hotels in Madh Island. Both these hotels in Madh island attract a lot of affluent crowd in terms of company/corporate meetings, family get-togethers as well as destination weddings. There are other good boutique hotels and restaurants in Madh island where many people from other parts of Mumbai city flock to enjoy their weekends and special occasions with family and friends. These factors and the fact that Madh island happens to be extremely close to Andheri Versova as well as Malad west Marve road, make Madh a very popular weekend destination. As the Madh infrastructure has improved, Madh island is also now being sought after as a primary home destination in the western suburbs of Mumbai. Affluent people, celebrities have bought beautiful bungalows for sale in Madh Island. Many individual investors have also bought land for sale in Madh Island and developed the same into enchanting villas in Madh. Apart from these there are many real estate developers in Madh Island who have developed very good apartments and flats in Madh Island.
One of the best residential projects in Madh Island is Raheja Exotica which has actually been highly instrumental in changing the way Madh Island properties are viewed now in the Mumbai real estate market. Many residents in Raheja Exotica Madh Island use their apartments and flats and villas as their primary homes. Raheja Exotica has therefore been a harbinger of primary residential living in Madh Island and in the process it has created a lot of jobs in Madh Island for the locals residing in the Madh village.
There are a few new projects in Madh island including Samudraa by K Patel constructions and the 4th phase in Raheja Exotica called as Raheja Sorento by Raheja Universal Developers that have provided a new supply of residential real estate in Madh Island. Travelling still remains a small challenge for Madh island residents as the distance from Madh to Malad Marve via the road is quite substantial and also one has to take the ferry from Madh to Versova to cross into Andheri area.
Still the allure of the sea, the tranquility of Madh island as a location and the phenomenal growth that land, villas, bungalows on Madh island has witnessed over the past 2 decades has encouraged many property investors to invest in Madh island properties. With the per square feet property price in Madh island still very affordable in comparison to Malad west and Andheri west areas, many property buyers prefer to buy homes in Madh island as the entry level investment is very affordable.
Madh Island real estate in 2020
Affordable homes in Madh island draw a lot of home buyers to invest in Madh properties but Madh also attracts a lot of luxury home buyers in Mumbai to invest. The reason is simple. If one needs the tranquility of Juhu, the sea views of Juhu and the wonderful greenery of nature at a cost that is probably a fraction of the cost of a villa or bungalow in Juhu then Madh Island is the perfect choice. As space in Mumbai gets dearer with each passing day, the demand for open land in Madh island, villa in Madh island, bungalow in Madh island will keep going higher as Madh island is close to the city yet provides an environment that feels blissfully away from the chaos of Mumbai city. Also with more than 500 apartments, villas that for sale / resale in Raheja Exotica, many home buyers, weekend home buyers as a well as property investors would keep buying apartments in Madh island in Raheja Exotica. It is most likely that Raheja Universal would also develop further phases in Raheja Exotica to cater to the growing demand of affordable flats in Madh island. There are many local and private property developers in Madh island who are also developing boutique villas in Madh island and creating luxury properties in Madh island in the form of exclusive sea facing bungalows and villas. This particular category of luxury real estate in Madh island will keep growing in 2020 and beyond.
Income generating property investments in Madh island
A major reason that has attracted a lot of investments in land in Madh island is the fact that a property investor can generate a lot of income from the same. Many bungalows and villas in Madh island generate a good revenue as they are leased out to movie / television serial producing companies. Land owners and villa owners in Madh island earn a very good recurring amount from their property investments in Madh island and the average return on investment is higher than 15 to 20% in many cases. This is also a huge factor that has attracted many strong property investors to buy property in Madh island.
Madh island connectivity, infrastructure and growth trigger factors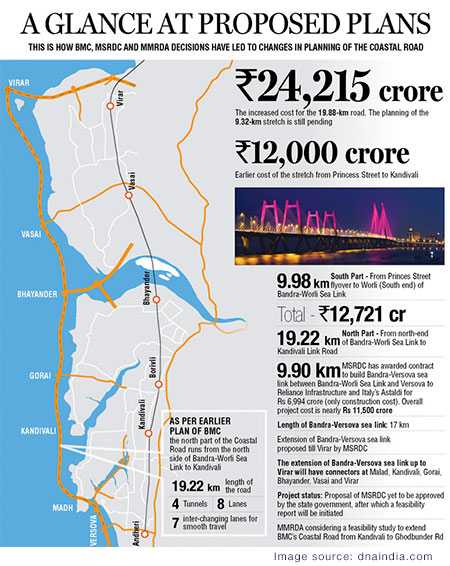 Madh island is definitely one of the best places to invest in Mumbai because of the fact that there is a limited supply of properties here and the demand seems to be growing constantly. The connectivity of Madh island to Versova, Andheri will most probably get a major overhaul with the construction of the Madh Versova bridge. Also referred to as the Versova-Madh Island Elevated Road, this one single infrastructure can increase the per square feet price of Madh island to the level of Andheri Versova or even surpass it. Many property investors in Madh are waiting with bated breath to see the Madh versova bridge come to life.
The upcoming coastal road would also improve connectivity from Madh island to South Mumbai as well as to other parts of Mumbai. Another proposed road from the Mindspace area near Malad link road to Madh Island could also make it easier and faster to reach Madh island from Malad west. These infrastructure developments in Madh island could trigger a massive increase in real estate prices in Madh island in the near future. Overall this secret real estate investment location in Mumbai holds a lot of potential for property investments to multiply and grow.
---
---
--- Written by
Robin Gangawane
A soft spoken and modest guy, Robin is a powerhouse when it comes to getting a job done online. On the professional front, Robin is an SEO & SMO geek working meticulously to ensure the best rankings for all his web c

Read more
---
---