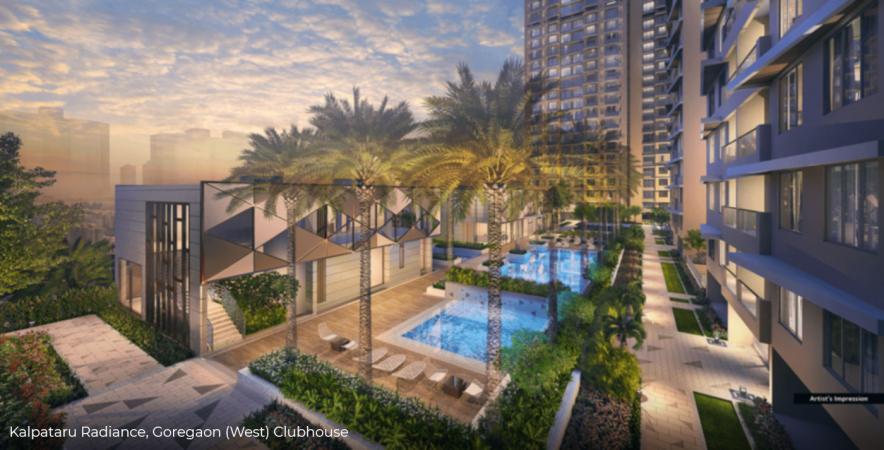 Goregaon has a come a long way as a western suburb location and as a real estate destination. Let us look in detail the factors that have been instrumental in shaping the real estate landscape of both Goregaon west and Goregaon east. While we discuss the realty of Goregaon with reference to the past, we will also look at the future of Goregaon as a property investment and as a real estate location in terms of its future considering the various infrastructure developments and other influencing factors.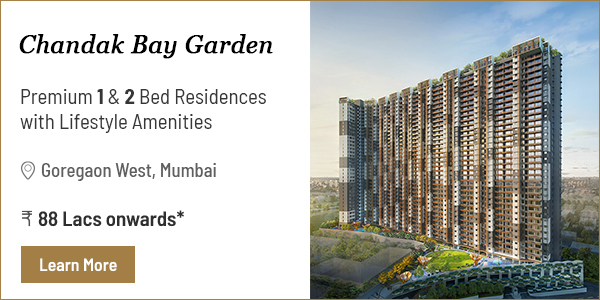 Goregaon West
The rise of Goregaon west as a western suburb of Mumbai has coincided with the rise and popularity of Goregaon real estate across buyers and investors alike. Go back almost 25 years back in time and you will witness the construction of Citi Centre, a very popular shopping centre or mini mall on SV road in Goregaon west. This bustling retail hub probably signaled the commencement of a series of infrastructure developments, social developments and of course property developments in Goregaon west that would transform this not so happening neighbourhood into one of the most sought after real estate destinations in Mumbai. To be fair Goregaon west has been a very good residential location for many decades and some of the biggest housing clusters are in the areas of Siddharth Nagar spread across acres of land owned by the MHADA (Maharashtra Housing and Area Development Authority), Motilal Nagar – again spread across over multiple acres of MHADA owned land near the link road and MG road locations.
Apart from these you have residential areas such as Bangur Nagar, Yahswant Nagar, Unnat Nagar, Siddharth Nagar, Piramal Nagar, BEST nagar, Kunud Nagar, Jawahar nagar, Mitha Nagar, Shastri Nagar, Tilak Nagar (LT Nagar), Shivaji Nagar, People's colony, Subhash Nagar, etc. There are also major slum pockets like Prem Nagar, Laxmi Nagar, Bhagat Singh Nagar, Indira Nagar and a few more which are rapidly being developed under the slum redevelopment scheme (referred to as SRA developments). The diverse mix of areas provide buyers with wide range of home buying options including low budget flats for sale in Goregaon west as well as high end and premium housing for sale.
Most of the residential locations in Goregaon west have seen a lot of continuous transformation especially in the recent years and many of the biggest real estate developers in Goregaon west include big real estate development companies as well local real estate players. Some of the biggest gated communities in Goregaon west include Vasant Galaxy developed by Sheth developers just off the link road in the Bangur Nagar area on the land previously owned by Eastern ceramics. At the time of the development of Vasant Galaxy almost 20 years ago, this was a path breaking project with some of the most novel amenities like club house, swimming pool, gymnasium, tennis courts, banquet hall and other such facilities provided with a residential comprising a complete mix of 1 BHK, 2 BHK, 3 BHK and 4 BHK flats in Goregaon west.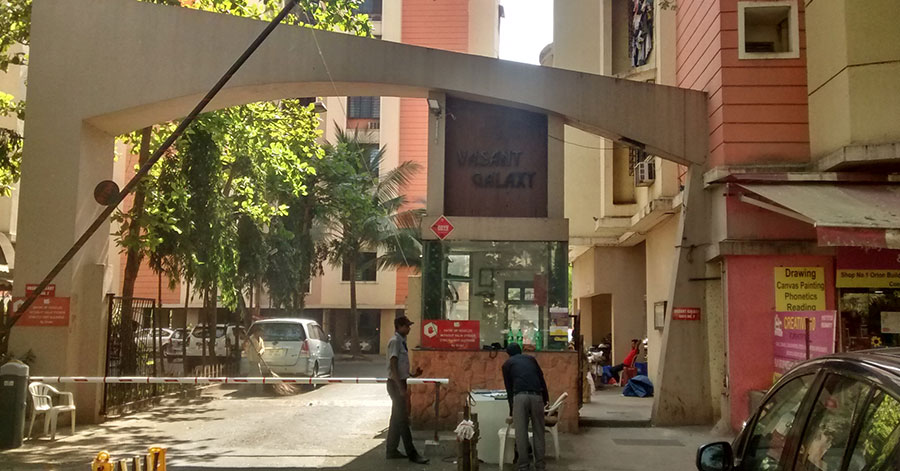 Vasant Galaxy, Goregaon West
The unique aspect of Vasant Galaxy was also the fact that it came up with compact sizes of 1 BHK and 2 BHK apartments to ensure that they were affordable homes too in spite of being part of a huge gated community with all amenities and facilities. This ensured that all the apartments for sale in Vasant Galaxy were sold in record time across all the buildings including Mars, Jupiter, Venus, Neptune, Orion, Mercury and others. Another huge tower within Vasant Galaxy was built a couple of years later and this was in a way one of the first premium and luxury projects in Goregaon west and the elite and rich class of Goregaon west and surrounding suburbs delightfully lapped up all available apartments for sale in Polaris, Goregaon west. The retail shops for sale in Vasant Galaxy also found quick takers since this was a big community and property investors immediately realized that this was one of the biggest real estate investment options in Goregaon west. Overall the entire area of Bangur Nagar has benefitted due the creation of Vasant Galaxy as the overall average price of apartments and flats for sale in Bangur Nagar saw a healthy increase over the course of many years.
Another huge real estate development or rather redevelopment in Goregaon west happened in Bangur on the link road when a co-operative housing society called Manav Kalyan got redeveloped through Kumar builders. The redevelopment had its fair share of hiccups but finally the ending was happy as hundreds of original tenants and home owners got possession of their plush apartments in the new Manav Kalyan tower. Today the plush and spacious flats for sale in Manav Kalyan are perennially in demand. The developer also created a large shopping space called 'Central Mall' which is a truly luxury retail mall in the heart of Goregaon west today. With the presence of Inorbit Mall at the edge of Goregaon west and Malad west and with creation of Central Mall in Bangur Nagar, Goregaon west is truly a shopping hub for thousands of western suburb shoppers.
Another residential development that was a major one for Goregaon real estate happened just off the SV road close to the Patkar college and it was done by Mahindra Lifespaces. The first phase that was developed by Mahindra Lifespaces was called Mahindra Gardens and it consisted of multiple buildings spread across almost 10 acres of green and lush land very close to the Goregaon railway station. This was again a very posh gated community with all amenities and the rich class and upper middle class booked all available flats for sale in Mahindra Gardens in almost no time at all. Mahindra Gardens is definitely one of the greenest and peaceful gated community residential developments in Goregaon west till date. After the stupendous success of Mahindra Gardens, the developers constructed two additional towers within the same land parcel but closer to the SV road and named them Lilium and Laburnum. Both these towers also did fairly well and the well laid flats for sale in Lilium and Laburnum also sold in quick time and the buyers were mostly from Goregaon, Malad, Andheri areas. Any prospective buyer who is searching for a resale property in Goregaon west in a gated community always gives priority to Mahindra Gardens. The average price for apartments in Mahindra Gardens is at least 25 -30 % more than the average price of apartments in Goregaon west in general.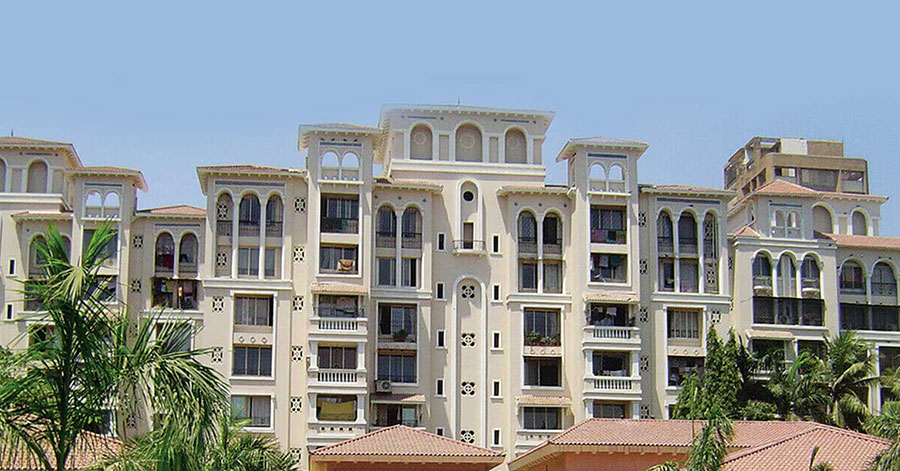 Mahindra Gardens, Goregaon West
The third phase that Mahindra Lifespaces developed on this land parcel was named as Mahindra Eminente. Developed as an all-out luxury project in Goregaon west, Mahindra Eminente offered options of 3 BHK & 3BHK + half bedroom apartments, having huge sizes of 2050 to 2300 sqft spread across three beautifully designed 27 storied towers. The truly rich and elite class of Goregaon west and surrounding locations bought their luxury flats in Mahindra Eminente. This also signaled a creation of quality luxury properties in Goregaon west by branded real estate developers.



---
---
--- Written by
Robin Gangawane
A soft spoken and modest guy, Robin is a powerhouse when it comes to getting a job done online. On the professional front, Robin is an SEO & SMO geek working meticulously to ensure the best rankings for all his web c

Read more
---
---