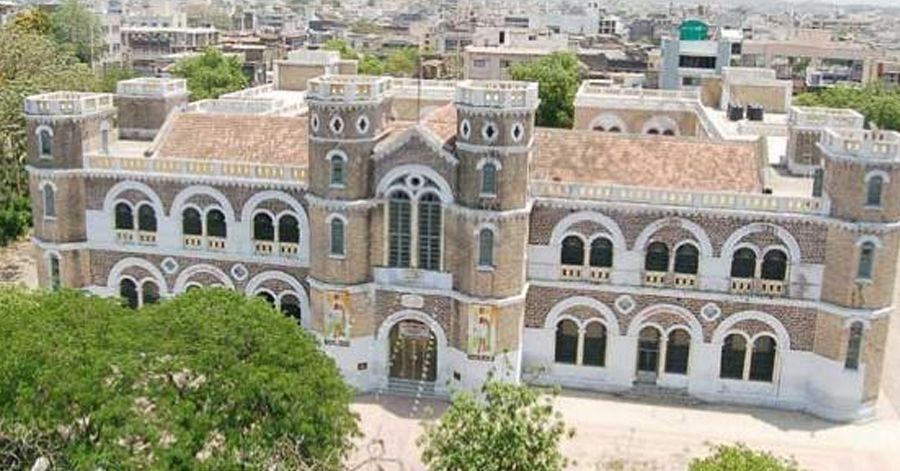 Do you think law and order plays a key role in the development of a city and its people?

Do you Urge to be a part of a city that closely holds its Art and culture as honor, while also developing in the modern world in terms of Infrastructure and growth ?

Well then you ought to read more about Rajkot a 'Nerve city' of Gujrat.


Quick peek :

History, Art and culture of Rajkot.

Rajkot once a capital to the saurashtra region of Gujrat uptil 1956 merged with Bombay state and was re incorporated in gujrat by 1960. Even today the city comes to be known as the nerve centre of gujrat.

The Watson Museum is located in the Jubilee Garden of Rajkot , it holds a collection of human history and culture. It presents and displays objects from the colonial period of India and the history of Rajkot.

The nerve city is also a major regional centre for the arts, with many venues for the performing arts in the city. Hemu Gadhvi Natyagruha, one of the first non-profit regional theatres, is rich with history and dedicated to the Gujarati Play.

Rajkot cherishes its own native music genre called as ' dayro', which is used to convey folk stories and sayings. Kathiyawadi folk music has been inherited by the city of Rajkot.The city also has various orchestra groups that perform professionally, mainly performing the music albums from Bollywood. Here is something you should know ....


According to 2013 analysis, the city was awarded as the ' Best LAW and Order city'

Now that you know the history of Rajkot a city in Gujarat state, let's discuss how it came into the realty limelight.

The realty sector in the Indian state of Gujarat is shifting its focus from Ahmedabad and is currently spreading its wings throughout the state. The insurgence of various commercial set ups, pharmaceutical industries and textile industries are ensuring that many pockets like Surat, Rajkot and Vadodara are thriving. The proposed housing schemes are pushing many government bodies like the GHB (Gujarat Housing Board) and the AUDA (Ahmedabad Urban Development Authority) to create many options for all the prospective home buyers.


Highlights Rajkot. ( 2009 - 2019 )

REAAR is an independent body for Real Estate Agents, Consultants dealing in property of Rajkot. They chartered on 01-01-2009 when a group of leading Real Estate Agents of Rajkot decided to form the association. NAR-INDIA being the credible voice of realtors in India, Real Estate Agents Association of Rajkot has been affiliated with NAR-INDIA since 2010.

In 2009 Rajkot was a mere tourist destination and otherwise unassuming city of Gujarat , which recently came into the limelight due to a real estate highpoint. Since 2017 and 2018, The luxury residential projects of patria, situated on the airport road, received the prestigious 5 star rating by CRISIL . While this global facilitator of research and analysis has ventured into Ahmedabad and vadodara , this is the first time that a realty property in rajkot drew attention.

Apart from the prime location of 'Govindbhai in Vadi' near the airport, residential development is also cropping up in Ambika Park, Vaishali Nagar and Kalavad Road . Supporting the sluggish growth of real estate in the city is the bus rapid transit system (BRTS) which connects the entire city through a fleet of more than 150 buses operating on state of the art engine technology and GPS based communication system. This ambitious project also led to the construction of several grid roads and flyover that lessen traffic bottlenecks. Rajkot is well connected to other parts of the state and country through state highways and passenger trains. The city is also witnessing some growth of software industries in the SOHO segment and Its Bpo units .

Rajkot is gearing up as the next potential destination for the service sectors like IT and ITes, which is why its strategic location and connectivity to other significant places are attracting investments of all kinds especially in the realty market. The city has been witnessing an increase in demand for real estate for the past few years. Let's take a view at Rajkot property market


Commercial Property in Rajkot

Today, there are large business houses, exclusive multistoried hotels, glitzy shopping malls, all of which together indicate towards a booming economy which is poised at the crossroads and serve as a centre of attraction for people across the country.

Large number of non-resident Gujaratis ( NRG's ), whether UK or USA based are looking forward to set foot in the state with large funds in Gujarat properties. Such an interest shown by NRGs in real estate back home has attracted many a builders, even in dusty Saurashtra towns of Rajkot to set up overseas marketing offices to woo the wealthy Diaspora.


Residential Property Market in Rajkot

Real estate in Rajkot is increasing tremendously on the back of large investments by top realty players. This is indeed encouraging big housing companies to invest in properties here. As a result, a number of housing projects are coming up thereby making residential property affordable in Rajkot.

Prices in prime residential locations such as University Road and Kalavad Road stand at 1, 300 – Rs 1,400 in 2016 as compared to Rs 800- Rs 900 in 2015, indicating a 40%-60% jump in one year. Similarly, residential prices are expected to grow by 20%-40% in the coming years.


Retail Market in Rajkot

Rajkot no longer carries its conservative image and has undergone a mega lifestyle change. With the emergence of large exclusive malls, big food courts, and beverage chains, Rajkot retail market is going the metro way.

The city glimmers with the presence of retail majors like Pantaloon and Big Bazaar. The coffee culture is brewing well with Café Coffee Day and Senso, a coffee shop at Hotel Imperial Palace.

Other retail players who are preparing to make their mark in retail sector of Rajkot include Reliance and Tata. Also coming up in the future are two new multiplexes on Kalawad Road and 150-ft Ring Road in a year.

Rajkot is in the phase of evolution and people are craving for a high quality lifestyle. With a multitude of brands establishing their centers in the city, people don't need to go to Ahmedabad or Mumbai to cater their shopping requirements.

The city is paving way for modern organized retailing. However, there prevails traditional retailing as well which enjoys several advantages – credit to customers, home delivery, and the culture of accepting returned goods.


Upcoming Futuristic approach to Real Estate Projects in Rajkot

IT Park: Parsvnath Developers Ltd. has plans to come up with various real estate projects including development of Townships, Group Housing, Commercial Complexes, and IT Parks at Rajkot, Vadodara, Jamnagar, and Ahmedabad. The company has also signed a Memorandum of understanding with the government of Gujarat for the project.

Properties in Rajkot: DLF is interested in making investments for port, airport, and other infrastructure projects in Gujarat. For the purpose, the company is eyeing to acquire land in major cities including Rajkot, Vadodara, Surat, and Ahmedabad.

If you want to be a part of this law abiding, Art oriented city you could quickly get access to one of the best available properties and some upcoming projects here : Real estate Rajkot

Disclaimer : The views expressed above are for informational purposes only. We do not guarantee the accuracy and completeness of the information and shall not be held responsible for any action taken based on the published information.

---
--- ---