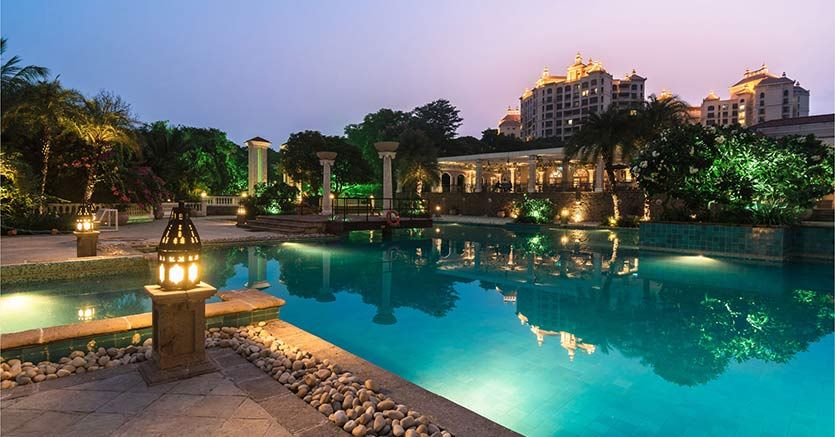 Is it your dream to have your own luxury house in Mumbai?

What about a sea facing luxury home close to Malad west or in Versova ?

What if it is simply 10 minutes from Andheri west?

What if it does not hurt your pocket too much?

What if it is near an Island?

If it sounds interesting to you, you'll be thrilled to read what's waiting for you ahead.

Have you heard about Raheja Exotica - The Ocean city
If not, it is great that you are reading this article and it will encourage you to visit Raheja Exotica immediately.


Everything you need to know before buying your own weekend luxury home.

There are some key factors that need to be looked into before buying your own luxury home, possibly near a beach or sea facing or even one with the most amenities.
Here's what you need to know:
Having a dream of owning a second home or luxury weekend home is one thing and the challenge of actually possessing one is totally different. There are some major responsibilities that need to be looked into in order to find the best quality luxury home, selecting the best neighborhood, going through with inspections and researching about many more luxury weekend homes and comparing them.
And most of all there is a need of constantly worrying about its maintenance when you are away. A luxury home is not just a monetary investment. You'll live in this home for years to come.
Hard Workers -Why not reward oneself more often?
Some of us feel a thrill in working and slogging all week long just to have the perfect weekend get-away to guerdon ourselves with the best luxury homes, farmhouse etc. "Wasn't this the whole idea of a weekend home, to escape the drudgery of weekdays and city life and party hard in this second home? You'd think." Yes, but the truth is...
It most definitely is a hassle to maintain two homes – one in the city for convenience of commuting during the week and another the weekend home.
Moreover, it is not the money that is the issue but the hassle of managing two sets of staff and maintaining the properties itself
So before you feel more burdened with all these worries,
We here, are going to make it easy for you by solving some of your problems right away, mentioning some amazing facts about the sea facing Raheja Exotica luxury homes, that would help you make a decision.
A weekend Luxury home that is Exotic yet easily Accessible
The luxury township of
Raheja Exotica
at Madh Island, just like the name suggests, is an exotic home stay, ironically situated at the reach of a quick road trip, right against the backdrop of the Arabian waters one of reasons why it is also called the sea facing city.
Major Planning, applying leaves, making time for a getaway or awaiting for a weekend, need not be your concern, if a destination like this that redefines a way of living, is minutes away from the city and yet altogether another world of peace and tranquility.
The road way to your exotic homestay
5 Minutes from Versova by operational ferry service to Raheja exotica madh Island.
Begin your day with a cool ocean breeze refreshing your soul, Amid the rejuvenation of the waters, the Madh Versova ferry creates for an easy transition from the tranquility of the Ocean city into the heart of the fast-paced metro
25 Minutes by road from Mindspace, Malad west.
The best way to reach your home stay would be to uber yourself to the township in Madh Island.
Do you have the money, yet confused as to how to spend it right in terms of buying your own Luxury home in Mumbai? . . .
You may want to consider spending money on a second home as a weekend luxury home that is easily accessible, taken care of by the services provided by the management and retains the whole reason for having a weekend home which means to have a relaxed mind, free from worrying constantly about your second house. Services that will make you feel that you are not far from home yet are away from responsibilities.
Today's well-traveled generation with high disposable incomes yearns to escape to the good life; to a luxurious home away from the hustle-bustle of the city . One where the food on the table, stocking in the pantry, cleaning almost everything etc, is all taken care of by genies - an invisible army of staff, but where they are struggling is to find one that fits their requirements and more.
Now Imagine…
Waking up to, not worrying about the house-help showing up, or breakfast being laid on the table. An ease in everyday living, glistening floors, technical maintenance, your daily chores taken care of, even before you realize. Imagine a stress-free Sunday morning with your kids in the park, small precious moments that are otherwise lost to chores.
Imagine drawing the drapes of your bedroom every morning to experience the calming effects of the Arabian Sea and the serenity of the lush gardens down. And what if every room of the house had such a breathtaking view?
Imagine walking down a boulevard lined with Roman pillars and cascading pink bougainvillea.
Imagine an early morning yoga session outdoors with the gentle ocean breeze kissing your face and the sun casting its first rays.
Imagine not having to get the plumbing fixed or the water purifier serviced. What if all you had to was to show up when you felt like it and everything else inside the house was taken care of. Imagine a 24*7 concierge to assist you.
Imagine not having to hop on a plane to your favorite resort or drive to a farmhouse to unwind but having the best what money can buy at your home.
Now, that in a nutshell, is Raheja Exotica Luxury home madh island. . .
It is as personal as a home and as hospitable as a luxurious hotel. The best of both the worlds where one can be as carefree and indulging as on a vacation, but within the familiar confines of one's home.
The properties of the Raheja Exotica luxury houses are not a class apart in terms of amenities or facilities. Not only do they come with the standard amenities like – a clubhouse, pool, tennis court, and basketball court, gym and many more, but also has itself located at Madh Island that is famous for the Portugal 'St. Bonaventure' church and the Madh Fort, these are no less for a true escapade.
To cater to the demand of finer things in life, builders are striving to outshine not just the competition but their previous projects as well.
Summarizing the weekend luxury home you read about :
Raheja Exotica Madh Island also known as the Ocean City is a luxurious residential township on Madh Island in mumbai. It is a cluster of spacious ownership villas, condominiums and modern styled apartments. A few hours' drive away from Mumbai, the property is well connected by road and sea. The clubhouse is fully operational.
The bonus with Raheja exotica weekend luxury home is its location, the lure of an island life, and untouched beaches.
The Current Phase.
Raheja exotica Sorento plan also known as sorento – the current phase, comprising two towers of 36 storeys each, are currently under construction. These will house 2, 3 and 4 BHK apartments with unobstructed views of the Arabian waters.
---
--- ---
---