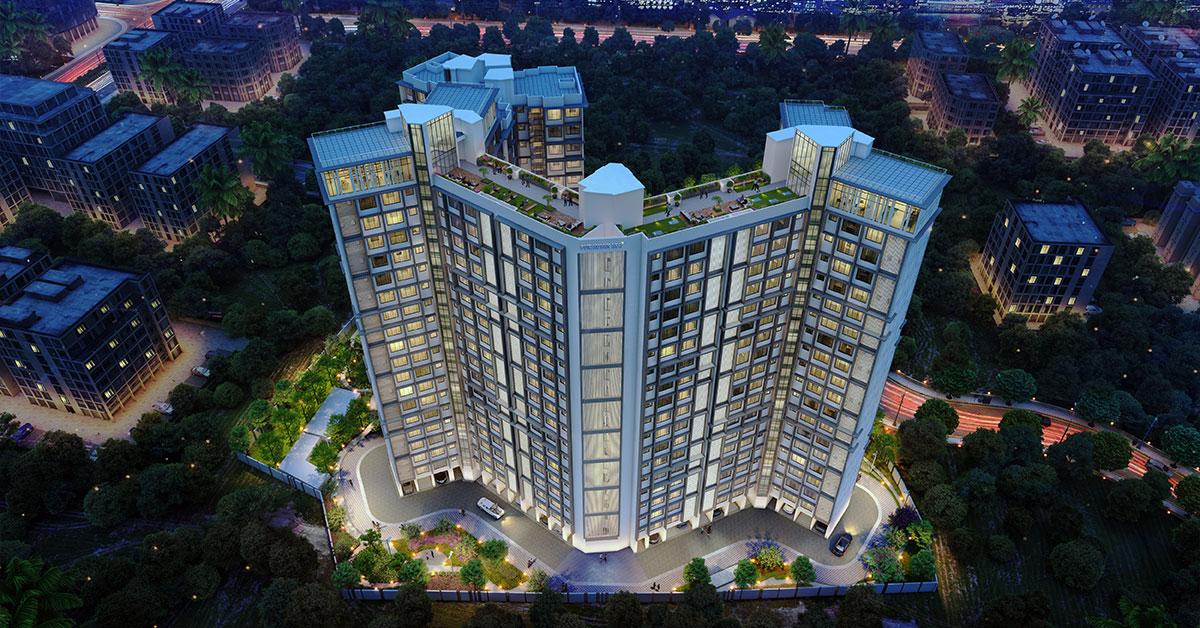 Bengaluru headquartered real estate developer Puravankara has confirmed a brand new mixed-use luxury project in Chembur, Mumbai called Purva Clermont.


Total investment in Purva Clermont
Apparently the total investment that Purvankara will pump in to complete this new project in Chembur is almost INR 500 Cr. This indicates that the quality of construction, the level of amenities, the fittings and fixtures being provided in this new project in Chembur will be top class.


Puravankara's first project in Mumbai
This happens to be Purvankara's first real estate development in Mumbai and the company is leaving no stone unturned to ensure that purva Clermont in Chembur becomes a symbol for luxury projects in Mumbai city.


Game plan for Puravankara developers
As a matter of fact this top property developer from Bangalore plans to create a number of real estate projects in Mumbai and Pune that would total almost 10 million square feet and this new under construction project in Chembur called Purva Clermont will kick start its real estate development journey in Mumbai in a big way indeed.


Purva Clermont – A truly luxury project in Chembur
The newly announced Purva Clermont, a luxury real estate project in Chembur is definitely a high end project first ultra-luxury project nestled under Purvankara's World Home Collection brand. Apparently real estate channel partners from across Mumbai, Thane and other pockets of Maharashtra who attended the first channel partner meet organized for Purva Clermont have all expressed their amazement over the level of planning, detailing, kind of construction partners and other exquisite intricacies that have been integrated into the development of Purva Clermont.


Total revenue from Purva Clermont
With a gigantic investment going into the development of this world class luxury project in chembur, Puravankara expects a decent return and plans to pocket around INR 800 Cr from this new ongoing project in Chembur.


Number of Flats in Purva Clermont
There will be four majestic sky kissing luxury towers and almost 233 residential apartments in Purva Clermont. Another single tower will be a commercial one with79 commercial units being developed in those.


Configurations in Purva Clermont
This ultra-luxury project called Clermont by Puravankara has been planned meticulously and this new project in Chembur will provide 2|3|4 BHK spacious and well laid out flats that will cost anywhere from INR 2 Cr to INR 5 Cr.


Other developments from Puravankara
As a real estate development organization Purvanakara is mainloy focused on a couple of projects in the recent times including Purva Atmosphere in Bengaluru and Purva Somerset in Chennai which are labelled under the 'World Home Collection'.
Separately Purvankara is also in the process of launching its extremely affordable homes in Mumbai Metropolitan Region (MMR) and Pune in the second half of 2021. Apparently Puravankara will be infusing almost 2 million sqft in terms of affordable homes in Mumbai under its Provident brand. This would be followed with a major affordable project announcement in Pune soon. The Provident brand is a very well-known affordable housing brand created by Purvankara and has seen a lot of success in the recent years in Bangalore.


Puravankara Track Record
Purvankara has till date managed to complete 74 real estate projects measuring approximately 42 million sq ft and as on date this real estate company from Bangalore has almost 22 million sq ft of new real estate projects under development. Additionally this real estate entity also holds a land asset of close to 67 million sq ft. The developement of
Purva Clermont
in Chembur, Mumbai will surely be a giant step for Purvankara in gaining a foothold in the Mumbai real estate market.
The success of Purva Clermont
With a very good location in Chembur and a superb modern planning and of course with a master real estate developer like Purvankara at the helm, Purva Clermont appears to have checked all the right boxes needed to click in terms of sales. Of late the real estate marketing strategies that Purvankara has applied seems to be working extremely well and the same should ensure that Purva Clermont in Chembur turns out to be a winner all the way.
Apparently with a lot of new and under construction projects in Chembur currently there is a lot of choice that home buyers in Chembur have on their plates today. So it might feel like Purva Clermont might actually struggle to sell. However when it comes to branded luxury residential projects in Chembur there are not many top notch developers who are doing a construction like Purvankara is doing with Purva Clermont in this highly sort after location. It is also important to note that Chembur real estate has really hit top speed after the construction and development of a lot of infrastructure projects and that could automatically benefit the sales of Purva Clermont in a very big way indeed.
There are many ongoing, upcoming, freshly launched projects in Chembur including Wadhwa Dukes Horizon, DJ Homes JB Amore, Harish Laxmina Elanza, Spenta Ornata Sapphire, STG Jade, The Baya Junction, Relstruct Solitaire, Avron V, John Shravan, Kyraa Ariso Apartment, Kings Paradise, SKG Mumbadevi, Veena Senterio, Tridhaatu Atharva Venkatesh Sadan, Spenta Alta Vista Phase 4, Baba Satguru SRA Co Op Hsg Society, Crystal Chembur High, Tridhaatu Morya Phase 2, Vardhan Heights, Safal Shree Mahavir, Godrej RKS, Spenta Alta Vista Phase 3, Mangal Moorti Building No 14 Phase 1, HPA Basil Residency, Tridhaatu Morya, Concrete Sai Samast, Concrete Sai Sansar, Xrbia Crystal, Ruparel Primero, Tridhaatu Harsh Aangan, Mishal Suprabha, Supreme Belysa, Safal Vrindavan and many more.
The presence of some of the best real estate developers in Chembur points to the fact that Chembur properties and Chembur real estate have been in high demand since past few years and the growth of real estate in Chembur will keep happening for the next decade or so. Therefore the launch of Purva Clermont in Chembur combined with the unique concept that the company has launched it with will be a big advantage for home buyers in Chembur as they will get a branded luxury residence in Chembur by booking a flat in Purva Clermont.
---
---
--- ---
---