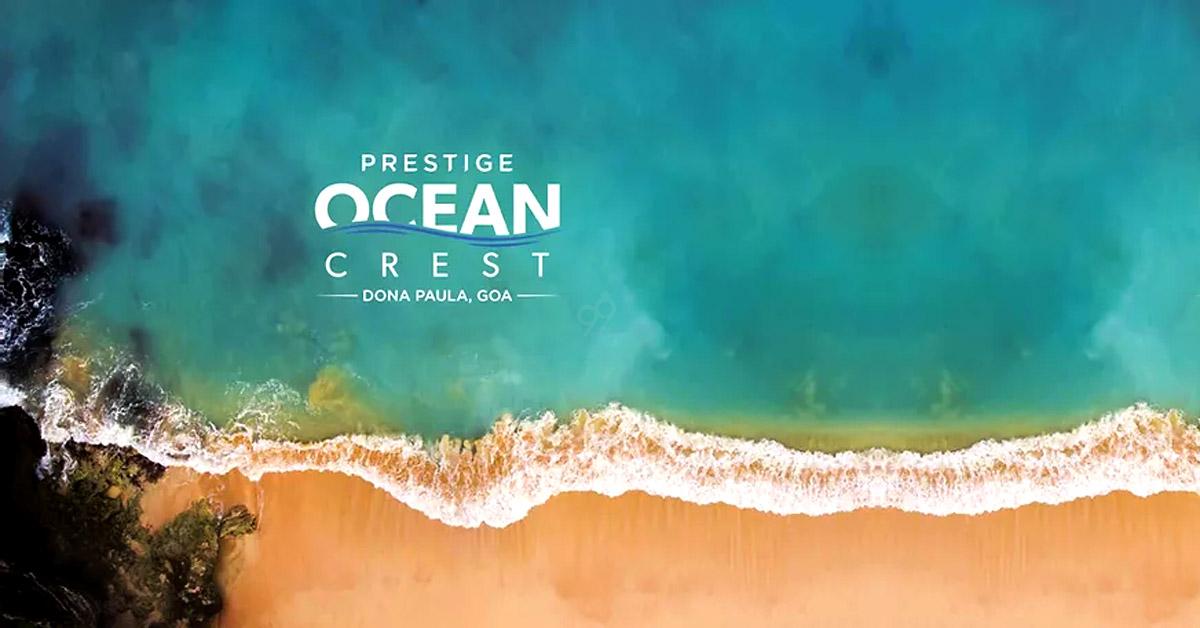 Prestige Ocean Crest offers you a choice of superb homes, with expansive balconies to enable you to bask in the bracing sea air, soak in the magnificent views of the waves and enjoy an al fresco sundowner. Built in the Classical style with fine elements of detail to add visual richness and grandeur to the external appearance, Prestige Ocean Crest is an address to be envied.

Prestige residential developments are distinguished by how they effortlessly facilitate and foster community living of the very highest standards. Today, more than fifty thousand families proudly say that have added Prestige to their lives and are happy and content in their Prestige dwellings. It is this differentiated quality of life that Prestige

Ocean Crest brings to Goa. Here you will have at your command, a host of luxury amenities befitting your lifestyle including a Sea-View restaurant in 4th and 5th floor overlooking the sea for a high end dining experience, a roof top club house with gym and party areas and a swimming pool & sky deck facing the sea.
Dona Paula is a secluded bay only 5 minutes from Panaji with a magnificent view of the Mormugao harbor. It is easily one of the most popular spots on the itinerary of tourists visiting Goa. It is an ideal spot to relax and sunbathe. This idyllic rocky tourist attraction lies at the spot where the Mandovi and the Zuari rivers meet the Arabian Sea. Dona Paula is nestled on the south side of the rocky, hammer-shaped headland that divides the Zuari and Mandovi estuaries. The Dona Paula monument is located on a small islet, linked to the mainland by a small bridge and a quay. Dona Paula is a former village, and tourist destination.
It is today home to the National Institute of Oceanography, and just alongside it lie the Goa University and the International Centre Goa. Dona Paula is the home to some of the top Industrialists and policy makers of the state. The Raj Bhavan of Goa is located near the La Marvel Colony in Dona Paula. One of the most curious attractions in Dona Paula is a whitewashed statue perched on the rocks near the popular ferry jetty. It is also home to a number of hotels, small and large, and the luxury Cidade de Goa is situated in the area. Dona Paula is located on the beautiful and famous sea stretch that spans from Miramar, Panjim, and Dona Paula is a very famous area frequented by tourists.
---
---
--- ---
---