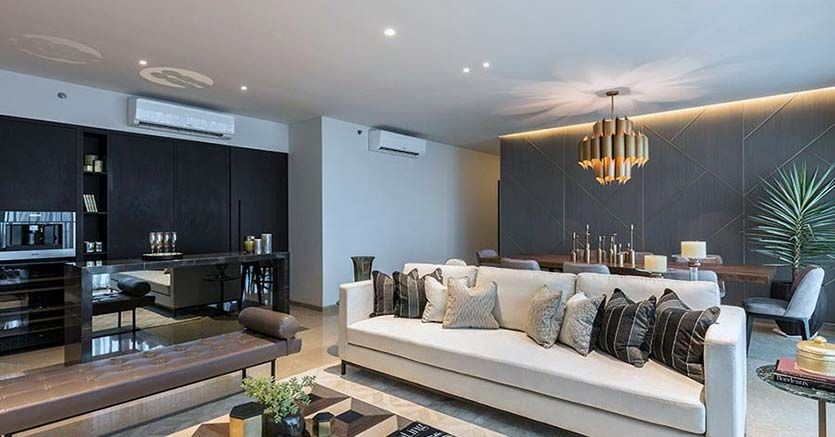 There are many great real estate developer brands that Mumbai has produced over the past many decades. One of the most trustworthy, premium and dependable names is definitely that of Oberoi Realty. Oberoi Realty is a trustworthy and professional real estate development company known for its projects all over Mumbai and especially in Goregaon East.

The positive impact of Oberoi Realty's real estate development work can be witnessed across almost all kinds of real estate verticals whether it is residential, commercial, retail, social infrastructure or hospitality. Their construction quality, attention to details, craftsmanship, designing, facilities, amenities, high standards, extraordinary planning around every piece and kind of real estate development that they have been involved with, is exemplary.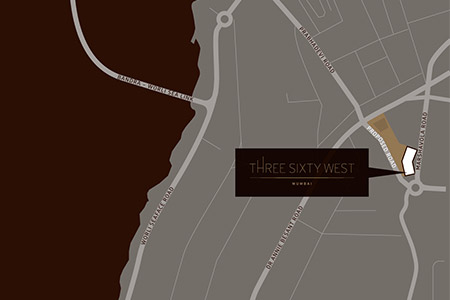 As a residential real estate developer they have spread their footprints across the length and breadth of Mumbai. A lot of their beautiful homes have been in the western suburbs of Mumbai including the locations of Kandivili east, Goregaon east, Borivili east, etc. They have also now started developing luxury projects in South Mumbai including a very prime project in the heart of Worli called Three Sixty West and also some very good residential projects in the prime central suburb of Mulund.

The influx of migrants, the growth of trade and commerce and the phenomenal rise of the city called Mumbai has all coincided with the amazing growth of Oberoi Realty as a property development company. As Mumbai grew, it demanded world class homes, international standard offices and Oberoi Realty is one of the few enterprises that have been able to deliver the city's demands. Catering to the aspirations of the new generation, this company has managed to come up with some fantastic real estate stories across all verticals and is still growing from strength to strength.

With a footprint of nearly 42 real estate projects across some key strategic locations in the city of Mumbai, Oberoi real estate as a new age real estate developer has managed to eke out its own identity on the city skyline and has left a trial for others to follow in the future. A whopping 11.89 million sq ft class development across Mumbai is no small achievement and another 27.43 million square feet of high class construction in the making will surely add to the legacy further. The major contribution of this company to the city of Mumbai is definitely their approach and sincerity towards their work. Their well-designed and well planned structures have truly made a significant contribution towards making life easier, more comfortable and efficient for the residents of Mumbai.

This article focusses mainly on Oberoi Realty's real estate development work in Goregaon East and also on how the vision & action of one company, led by the suave Mr. Vikas Oberoi, has managed to elevate the status of Goregaon east as a real estate location to a whole new level.

Almost a 3 decade experienced company, Oberoi Realty has achieved great success by building amazingly elegant homes & gated communities, state of the art international standard office buildings, a magnificent & successful shopping & retail mall and an international school where admissions are literally wished for - all in the same location of Goregaon east. It is literally a mini township close to the western express highway where you have the best mix of residential as well as commercial buildings.

Goregaon east as a location used to a highly industrialised area with a lot of industrial estates and small commercial establishments dotting the landscape here. The advent of areas like Gokuldham, Yahsodham and a few other buildings added to residential real estate here. However, the real game changer and the true uplifting force in the last decade has to be the development of Oberoi Garden City (OGC) close to the edge of the western express highway and surrounded by the lush greens of the Aarey colony.


Oberoi Garden City - Goregaon east

Oberoi Garden City, Goregaon East has literally all major developed infrastructures at one place that includes the Oberoi Mall, Oberoi International School, residential buildings, commercial buildings and hospitality building. One the key secrets to the success of any real estate venture is its location. In that aspect, the location of Oberoi Garden City is pure gold. Bang on the highway, yet secluded from the noise and blessed with the most coveted green cover that Mumbai city has to offer. OGC is close to the Mumbai International Airport, Goregaon Railway Station and important CBD's such as Goregaon, Andheri and Bandra-Kurla Complex. This superbly well connected plot simply needed the Midas touch of the right property developer. It definitely got it when Oberoi Realty picked up this massive chunk of land from a pharmaceutical company many moons ago and moulded it into one of the most successful piece of real estate venture in Mumbai that every Indian could be proud of.

Today the Oberoi Garden City (OGC) which was created with the aim of providing an all-encompassing life style and a complete life experience is managing to do exactly that. OGC fulfils its residents' living, work, play and other lifestyle needs all in the same location and in the best possible manner.

Imagine one massive development successfully breeding multiple success stories in the form of luxury residential homes, a highly successful world class retail venture called Oberoi Mall, the extremely sought after education institution called Oberoi International school, the exclusive hotel brand & five-star hotel called The Westin Mumbai Garden City, the ultra-modern mixed use commercial developments called Commerz and Commerz II. Yes, it is phenomenal to say the least that one development can have it all and therefore it is no surprise that Oberoi Garden City has been honoured with the title of 'the Integrated Township of the year' by Realty Plus Excellence Awards 2013 West.


Residential Projects in Oberoi Garden City - Goregaon east

Oberoi Realty developers have built four wonderful residential buildings in Goregaon East. These world class residential communities are called Oberoi Esquire, Oberoi Exquisite, Oberoi Seven and Oberoi Woods.


Oberoi Esquire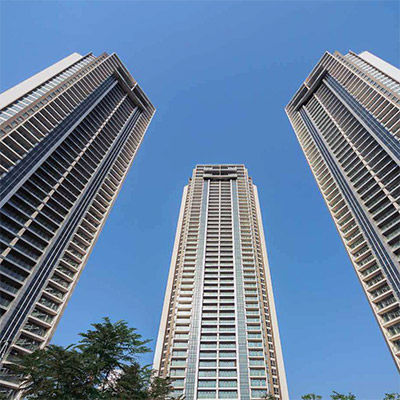 The most recent residential offering in the OGC happens to be Oberoi Esquire. A diligently planned and passionately executed residential building, Oberoi Esaquire - Goregaon east, has attracted affluent home buyers from across Mumbai, other parts of India and also a number of NRIs (non-resident Indians). Being part of the prestigious OGC and also being the most recent project in this development, Oberoi Esquire is truly modern & contemporary.

With tastefully designed homes, well thought of amenities, impeccably planned interiors & exteriors, Oberoi Esquire is one of the most sought after luxury projects in Goregaon east today. With homes that are trendy, spacious, well lit, facing the Aarey greens or the city or the lush green gardens within the complex, you will be spoilt for choice with Oberoi Esquire. It has 3 magnificently standing residential towers comprising of some of the most astutely planned 3 and 4 BHK apartments for sale in Goregaon east. The 3 BHK apartments come in two variants known as Superior & Supreme and 4 BHK is presented as Royale.

Well connected, peaceful and one of the most tranquil new residential projects in Goregaon east, Oberoi Esquire elevates luxury living to a whole new level in the western suburbs of Mumbai.

Oberoi Realty has in the true sense taken residential living to a new dimension by developing Esquire which is the perfect amalgamation of a strategic location, global lifestyle, world class execution and unmatched quality. It definitely matches the aspirations of the new and affluent generation who demand a modern yet holistic living experience in the heart of Goregaon east, Mumbai.

Standing in resplendent glory, Oberoi Esquire is now a ready to move in development with Occupation Certificate received. In fact Oberoi Esquire is a project that is now a destination for rental expat homes in Goregaon east and apartments for company lease in Goregaon east. If you are seeking tue luxury home in Goregaon east on rent or on sale, Oberoi Esquire will fit the bill perfectly well.


Oberoi Exquisite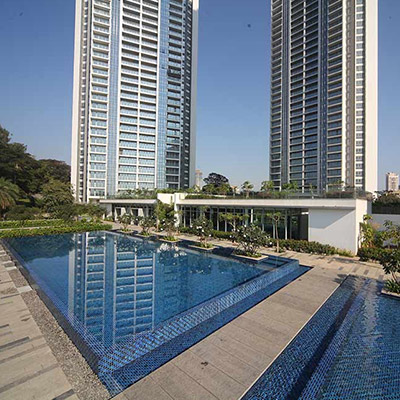 Just prior to Esquire, the residential building that Oberoi Realty delivered in its flagship venture Oberoi Garden city (OGC) is called Oberoi Exquisite. It is definitely one of the most impressive and luxurious residential projects in Goregaon east.

There are approximately 600 families that have made Oberoi Exquisite their residence. Exquisite is delightfully surrounded by the lush green patch of the Aarey colony, Goregaon east on one side and is also close to the Western Express Highway.An elegantly designed residential gated complex, Exquisite has 3 beautiful towers standing proudly at 50 floors each. There are 2 types and sizes of apartment configuration in Oberoi Exquisite in the 3 BHK segment called Luxury and Grande. Apart from the 3 BHKs, it also offers a luxury Duplex and a mesmerising Penthouse.

Resale properties in Oberoi Exquisite and apartments for rent in Oberoi Esquire are high in demand with HNIs as well as corporate clients seeking the same. Many non-resident Indians have their investments done in Oberoi Exquisite and they prefer to rent their apartments in Exquisite to companies which are in the complex itself.

For people who yearned for work from home options, Oberoi exquisite has been a real boon as there a number of MNCs and large corporations who have their offices in the commercial buildings in OGC.


Oberoi Seven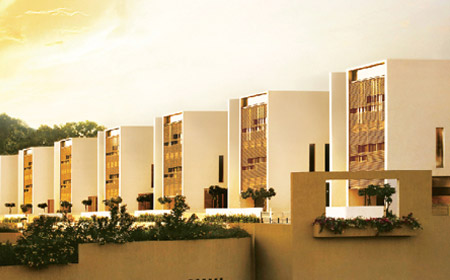 A seriously exclusive and extremely limited set of luxury villas, Oberoi Seven as the name suggests is only meant for seven highly lucky residents. The only villa / row house / bungalow community in the whole of OGC, Oberoi Seven definitely has few of the rarest villas for sale in Goregaon east. Occupied by some of the best known celebrities, business tycoons, high net worth individuals - Oberoi Seven comprises of immaculately designed homes with exclusive driveway, entry Court, private garden, courtyard, kitchen garden, plunge pool, deck and basement car park. Close to the city, to the highway and yet amidst the lap of nature, Oberoi Seven is a grounded residence like no other in Goregaon east, Mumbai.


Oberoi Woods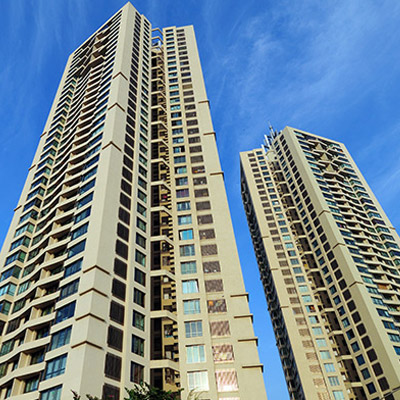 Oberoi Woods is one of the first residential towers in the layout of OGC. It comprises of some of the best 2.5 BHKs for sale in Goregaon east location. An extremely premium residential development, Oberoi Woods is both classy and compact at the same time. Blessed with green views of the Aarey colony and with great connectivity, Oberoi woods is a very popular development for residents planning to have a compact 2.5 BHK on rent in Goregaon east in a premium development like OGC. It is equally good for small families planning to settle for a good spacious 2.5 BHK apartment in Goregaon east with all modern amenities.


Oberoi Realty - Commercial Projects in Goregaon east

Oberoi Realty has two prestigious commercial projects in Goregaon East - Commerz and Commerz II. Both of these are landmarks in their own rights in Mumbai city's commercial landscape.


Oberoi Commerz & Commerz II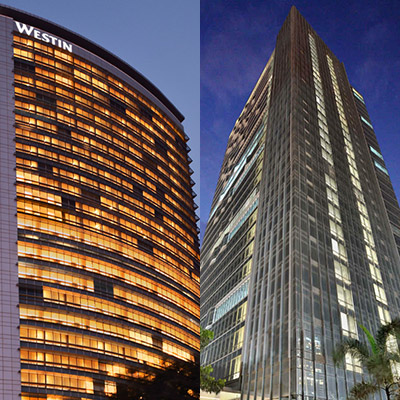 A part of the magnificent Oberoi Garden City, Oberoi Commerz & Commerz II happen to India's foremost mixed use commercial building with an international ambience. Oberoi Commerz boasts of a 5 star hotel run by the renowned Westin brand, premium restaurants and world class office spaces designed by world renowned and globally acclaimed architects, HOK, USA. Being an intrinsic part of the award winning integrated development Oberoi Garden City, it blends holistically in the surroundings inside the zone called as "International Business Park". It is strategically developed bang on the periphery of the Western Express Highway, Goregaon East.

The connectivity and the location advantage that Oberoi Commerz & Commerz II provide are definitely noteworthy. The Western Express Highway can transport you from Oberoi Commerz to the Mubai Airport domestic and international terminals in a matter of minutes. Also you can reach Goregaon railway station and Central business districts such as Andheri (E), Goregaon (W) and Bandra-Kurla complex in no time at all. A commercial building offering great green views and a clean pollution free environment is not so common. Oberoi Commerz manages to do that because of the lush green surrounding cover of the Aarey colony. The walkable distance to the Oberoi mall, the proximity of the Oberoi International School and the closeness to the Oberoi Residences bode perfectly well for the busy, globetrotting businessmen and professionals of modern times.

Many well-known multinationals and prestigious companies have set up their offices in Oberoi Commerz provide including Ogilvy & Mather, GroupM, Hewlett Packard, GSK, Verizon and many more.


Oberoi Mall - Goregaon East



Located on the edge of the Western Express Highway, the crowning glory in the OGC story has to be the world class Oberoi Mall which has become a landmark in Goregaon East and also a bigger landmark on the western express highway itself. Oberoi mall has truly redefined and enriched the retail landscape of the maximum city - Mumbai by leaps and bounds. Some of the best known brands that include clothing, lifestyle, fashion, dining, cafes, cinema, etc are housed in Oberoi Mall. It is now an established location for Mumbai residents for fun, food, fashion and films. The "customer first" motto that Oberoi Mall has brought to life by serving customers delightfully is truly an example to follow for any retail venture. This mall attracts millions of footfalls every year and people from all locations, all walks of life come here for shopping, entertainment, movies, games, family get-togethers and for having a great time. It is definitely a highly popular and successful mall and it has contributed majorly in uplifting the real estate score of Goregaon east as a real estate destination indeed.

Social Infrastructure

Oberoi International school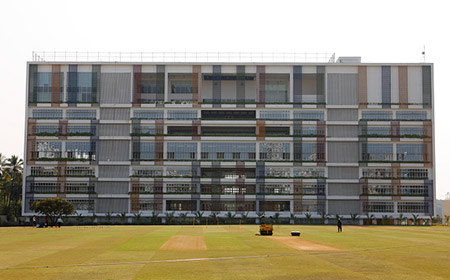 Oberoi International School imparts best education and has two campuses and aims to serve the society in the best way possible. The school has a curriculum which has been carefully devised by the group of efficient scholars after deep research. The school is co-educational private school offering the International Baccalaureate Programs. The school offers Primary Years Programme from Nursery to Grade 5, the Middle Years Programme from Grade 6 to 10 and IB Diploma Programme for grades 11 and 12. The JVLR campus will also have same system of education.

The IB programme was founded in 1968 by the International Baccalaureate Organization (IBO) based in Geneva, Switzerland is excellent programme in the field of international education. The IB curriculum is a highly developed for practical and application based programme.


Hospitality

The Westin Mumbai Garden City


The Westin Lodge is a beautiful structure built by Oberoi Realty. It offers calm and serene ambience. Whether it's for business or enjoyment, the hotel gives you its best. You can choose between two - either to go to busy street of Mumbai or to relax in the room. It gives you a luxurious experience. There are 269 spacious rooms that the Westin offers to all discerning clients from across the globe.
---
--- Written by
Suhas Kataria
Suhas Kataria is a realtor and digital marketer by profession helming two companies, Realspace Assets & Zybeq Media. A passionate musician by heart & soul, Suhas is also a writer, percussionist and lyricist for a

Read more
---