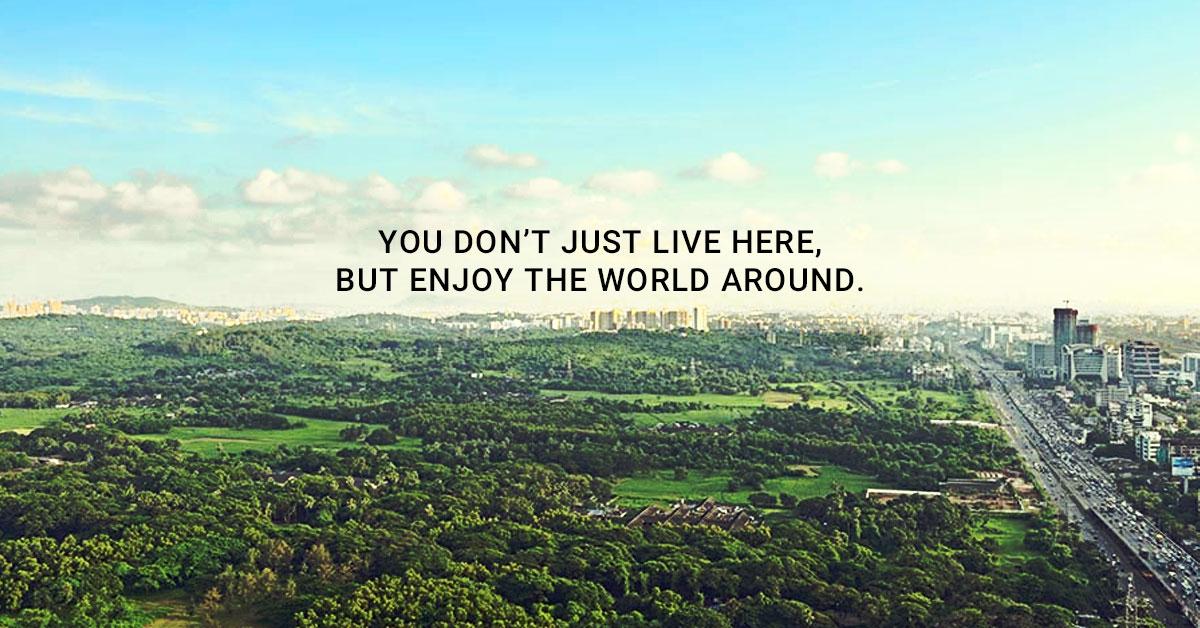 For Oberoi Elysian bookings, Oberoi Elysian site visits, Oberoi Elysian brochure – please call on +91 9820575619
Oberoi Elysian Goregaon East is the new luxury residential construction by Oberoi and has been eagerly awaited by many luxury home seekers and property buyers for many months.
Oberoi Elysian Goregaon East
is surely one of the best luxury projects in Goregaon East and possibly also in the city of Mumbai today.
Being a part of the vast, expansive and majestic Oberoi Garden City which is definitely one of the best mixed used real estate developments in Mumbai, Oberoi Elysian is bound to be super successful residential luxury real estate development in Goregaon East.
Most luxury home buyers in the Mumbai western suburbs keenly await any new launch from the house of Oberoi Realty and new projects by Oberoi get quickly absorbed by the local property buyers itself. There is always a frenzy and enthusiasm when it comes to new project launch by Oberoi Realty and Oberoi Elysian is no exception. This 70 storeyed luxury tower being developed in Oberoi garden city comes after the successful development and delivery Oberoi Exquisite, Oberoi Gardens, Oberoi Esquire and Oberoi Seven. Of course there are the commercial and retail developments including Oberoi Commerz and the super successful Oberoi Mall.
There are many factors that have led to the phenomenal success of all of Oberoi Realty's projects. These include the impeccable reputation that Oberoi Realty has built over the years with its quality construction, great design, prime locations, timely delivery and a very modern approach to building homes.
Oberoi Elysian looks like a winner all the way with a superb spacious layout of extremely well designed 3 BHK and 4 BHK luxury homes in Goregaon East wiith superb ventilation and mind blowing views.
Of course Oberoi Elysian also enjoys the best advantages in terms of location and also the greenery that the Aarey forest has to offer. In terms of connectivity and facilities Oberoi Elysian is close to the western express highway and also has the elite Oberoi International School in the vicinity.
Tower A Oberoi Elysian
The current tower which has been launched by Oberoi Realty is Oberoi Elysian Tower A and it is part of the 5 towers tentatively planned for Oberoi Elysian. The Elysian tower A will majestically soar to a height of around 70 floors with 6 levels of podium and 64 habitable floors. There are plenty of car parkings available for every luxury home buyer in Oberoi Elysian Goregaon east.

Oberoi Realty enjoys unprecedented popularity among its property buyers and real estate investors. The major number of bookings in Oberoi Elysian has come from residents of Oberoi Exquisite, Oberoi Woods, Oberoi Esquire, Oberoi Splendour and Oberoi Seven. Of course other Oberoi buyers from across multiple locations have also picked up most of the cream inventory available at Oberoi Elysian.

The payment plans for Oberoi Elysian have also been devised in a way that will help apartment seekers in this new project at Goregaon East take easy decisions. When you book a 3 BHK or a 4 BHK flat in Oberoi Elysian you can choose to go with a conventional payment plan or a builder subvention plan or a bank subvention plan. In any of the payment plans for Oberoi Elysian Goregaon East you have some advantage and can select the one that fits your payment flow most suitably.

All in all Oberoi Elysian looks like a complete winner and even though the real estate market in Mumbai is not that pink in health yet, Oberoi Elysian has seen a lot of bookings in the first few days of the soft launch itself. The fact that the stamp duty benefit, wherein you can save a whopping 2% is still applicable, is also pushing a lot of people to books homes in Oberoi Elysian faster.
More about Oberoi Realty

Probably one of the top 5 real estate developers in India and surely one of the top 3 property developers in Mumbai Oberoi Realty is a name to reckon with in the real estate market in India. It is a public limited real estate development company headquartered in Mumbai is the state of Maharashtra.

The company is helmed by Vikas Oberoi who is the Chairman and Managing Director.
More than a decade ago, Oberoi Realty got listed on the Bombay Stock Exchange (BSE) and the National Stock Exchange (NSE) in the year 2010.

Since its inception Oberoi Realty has developed multiple award winning residential as well as commercial projects across the length and breadth of Mumbai city. This includes the super luxury real estate development in Worli called Three Sixty West as well as the mind boggling well awarded flagship development Oberoi Garden City that has been created as a city within a city.

Oberoi Realty was initially known as Kingston Properties Private Limited when it started. Oberoi Constructions Private Ltd came into being later almost 26 years ago under the Companies Act in Mumbai.

The new name which is used currently, 'Oberoi Realty' came into being on 22 October 2009, as the company wanted to clearly define its line of business and type of operations. Unsurprisingly the next step for this entity was to become a "Public Limited" entity and today we have want is known as Oberoi Realty Limited.

Oberoi Realty Limited is super active in the real estate development and related business and related activities.
More about Oberoi Garden City (OGC)
Based in Goregaon East near the Western Express Highway, Oberoi Garden City is the biggest highlight and the key project developed by Oberoi Realty Ltd. It has been created on 80 acres of prime land at Goregaon East and one part of it overlooks the entire green Aarey colony.

This particular land parcel on which OGC has been developed by Oberoi Realty was obtained by this company in February 2002.

Apart from the residential real estate developments of Oberoi Exquisite, Oberoi Esquire, Oberoi Seven, Oberoi Woods; OGC comprises of Oberoi Mall - a sprawling mall right on the edge of the Western Express Highway and Oberoi Commerz - a world class commercial office development and The Westin Mumbai, a hospitality venture which is housed within Oberoi Commerz. The Westin Mumbai is now a landmark luxury hotel in Oberoi Garden City and it works on an operating agreement model.

Oberoi Garden City has won many awards and is definitely a pride of the whole of Mumbai city as well. It has in a large way changed the perception of Goregaon East as a real estate location and thanks to it the entire landscape of Goregaon East has undergone a mammoth transformation.
---
---
--- ---
---