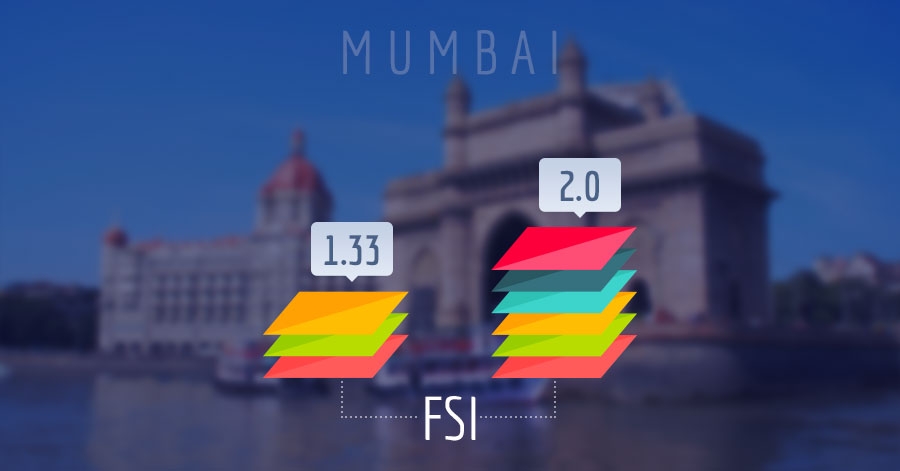 The recent proposal by the Brihanmumbai Municipal Corporation (BMC) to hike the city's permissible FSI limits from the existing 1.33 to 2.0 has stirred up a raging debate among developers and eco-activists on the many pros and cons of this move.

FSI or the Floor Space Index guidelines were introduced by municipal corporations of major cities to control unrestricted urban development within their cities to ensure adequate sunlight, air, security and open spaces for the denizens of such cities.

As per the present regulations, the FSI within the island city from Colaba to Mahim is 1.33 and 1 for the suburbs from Bandra to Borivali and Kurla to Mulund. Developers can also avail the benefit of additional FSI by way of Transfer of Development Rights (TDR), while select redevelopment and SRA projects can avail of a FSI of upto 4, under various government schemes.

Developers are expectedly overjoyed with the BMC's proposal to hike FSI limits stating that such a move would provide a impetus to development activities, create more housing stock and bring down property prices for home buyers.

Others argue that this will also help improving the living standards of Mumbaikers, reduce the consumption of precious real estate and cut down on the daily commuting woes of the city's residents.

They further argue that the government's stated objective of providing - Housing For All by 2022 – can only be achieved by removing the present restrictions on FSI and encouraging development in tandem with all the required basic amenities like water power, sewage facilities and social infrastructure.

However these arguments do not find favour with the city's many environment activists who are up in arms against any such move why they argue would put additional pressure on the city's infrastructure which is already near breaking point.

They further state that this would also lead to a even higher influx of people into the city thereby putting the city's roads, healthcare, sanitation and security networks under tremendous pressure.

While both arguments have their share of believers, urban planning experts offer a more balanced view on the topic.

According to them while any increase in the permissible FSI would create more housing stock and reduce the city's skyrocketing realty prices to a certain extent, they also add that the added strain on Mumbai's infra networks posed a huge challenge that also needed to be addressed suitably.

It is therefore essential for the government and various civic agencies like the BMC and MMRDA to first to first take stock and address these vital issues prior to executing any move to increase the city's FSI. While the government itself is yet to take any concrete decision on the issue, the views put forth by activists and planning experts merits serious consideration.

While one can appreciate the favourable impact of such a decision on acute housing shortage in the city, the need to improve its infrastructure capabilities suitably is far more serious and should take obvious precedence.
Add a Comment