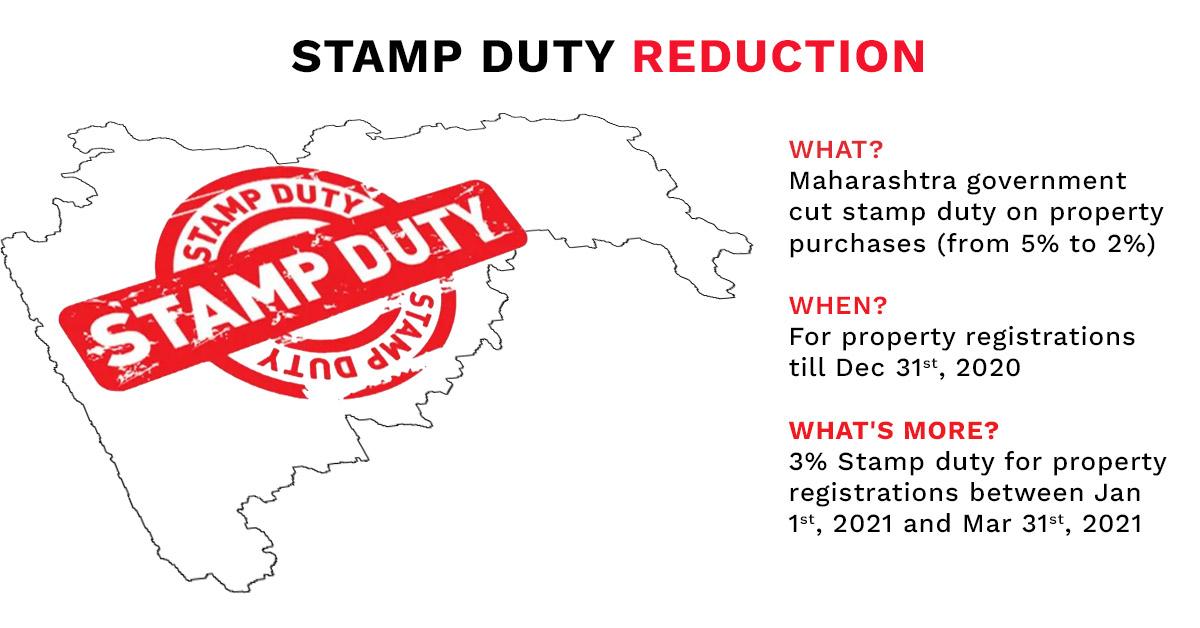 The Maharashtra state government has created a very strong ground to assist the real estate sector by slashing the stamp duty rate from 5 percent to 2 percent from 1st September 2020 to 31st December 2020. The onus now is on the home buyers, property investors, real estate developers and other stakeholders in the property industry to take advantage.

By slashing the stamp duty charges by almost 60 per cent, the state government has clealry signalled to the real estate market in Maharashtra that it means to increase the sales velocity of properties immediately. Many fence sitters (real estate buyers who have been undecided) will now surely take the plunge as a 3% benefit on stamp duty is a substantial one. However the role of real estate developers and property resellers would also be crucial in terms of making the most of this golden opportunity. Property prices, payment terms, home loan facilities and all other aspects that could impact a property buyers decision should be conducive.

The biggest challenge for real estate in Maharashtra and across India in many ways even before the Covid pandemic challenge has been the price mismatch. There has never been a dearth in the demand for housing simply because of the huge population that India has. If the real estate industry can hit the sweet spot in terms of getting the pricing and payment strategy correct, real estate in Maharashtra or elsewhere in India can bloom again.

There is also a school of thought which says that the government has to look at reducing the input costs for the real estate developers so that the cost of construction, land procurement, etc could go down.
---
---
--- ---
---