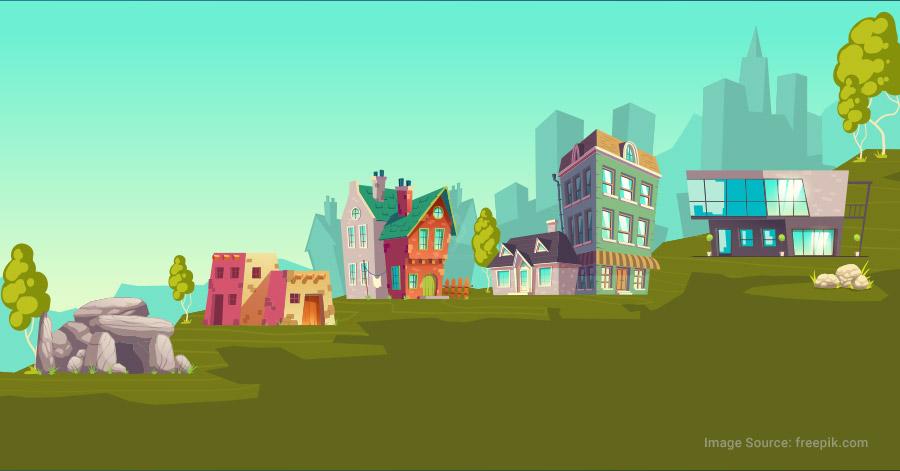 Real estate is one of the businesses in India that has profited the most from the emergence of new technologies. Prior to the past several decades, the real estate market was often seen as an established sector-based more on personal connections than technological advancements.
However, the business practices of real estate companies have swiftly evolved from telephone consultations to internet portals, virtual tours, drones, and a vast array of other technology. With each new technological innovation in property technology, often known as Proptech, the concept of purchasing real estate has achieved a whole new level of complexity.
The usage of proptech in the real estate industry relieved developers of the responsibilities of marketing and publicising a project to a significant degree. In this respect, let's examine in further detail what proptech is, the benefits it brings, and how it is transforming the business models of real estate companies.
Proptech is an acronym for "property technology," which refers to the use of technology in the construction, marketing, acquisition, occupancy, and management of the real estate. Proptech refers to the use of technology to several facets of the real estate sector, such as the valuation of properties, the processing of transactions, the preservation of data, the hiring of staff, the administration of projects, etc. According to a sector survey, since 2010, the Proptech industry has grown by 300 percent annually. The convenience that proptech has brought to the sector has helped both real estate developers and buyers. The real estate market has traditionally struggled to properly handle vast amounts of paperwork and data, and the introduction of new technology has been hailed as the "modern answer" for the industry. As a consequence, the real estate sector is recognising that proptech provides a tremendous amount of value in the form of improved bottom lines and increased operational efficiency.
Prior to the commencement of construction on any real estate site, proptech solutions allow developers to focus more intently on their development goals. mostly because proptech can automate the bulk of the operations. It will provide transparency to all interested parties, including management, personnel, banks, channel partners, customers, etc., via the usage of dashboards. Using blockchain technology, Proptech enables commercial and residential investors to progress toward smart papers and securitize their assets. During the construction phase, developers may use buildtech to more effectively manage projects and meet deadlines. A new formwork technique will also accelerate the entire building project execution. Building Information Modeling (BIM) and digital twins are two technologies that may improve the efficiency of post-construction Facility Management Services (FMS).
Buyers may now examine all property information at any time, from anywhere, using their mobile devices or laptop computers, as a result of developments in proptech. Real estate developers may now give potential buyers with a 360-degree overview of their property's location and the surrounding landscape. Utilizing Proptech solutions has been advantageous for real estate companies since it allows them to save a substantial amount of money and time when scheduling site visits. By employing proptech to generate a virtual tour of a property, real estate developers have been able to reduce the number of staff they deploy, save money on transportation expenses, and expedite the closing process. Some of the most advanced Proptech applications, like as AI-based chatbots and drone services, have enabled developers to handle consumers' inquiries and concerns in a more rapid way. Further use of modern Proptech solutions, such as property applications, cloud computing, artificial intelligence, 3D walkthroughs, and statistical analysis, has enabled real estate firms to send the pertinent information to prospective buyers prior to project site visits. Using proptech solutions may help developers increase their after-sale services. This may be achieved by developing a CRM with TAT-based customer service, together with good revenue management and cash flow forecasting.
By revolutionising the business practices of the real estate industry, Proptech is rapidly becoming one of the most significant players in India's most vital economic sector. Real estate information exchange platforms are constantly adapting to new technology as a direct consequence of these platforms' increasing accessibility. The basic goal of these proptech tools is to generate trust and agreement among all firm stakeholders. Continuous technological innovation is having a transformational influence on the real estate industry by digitally centralising all relevant data. Due to the feedback and ratings provided by past buyers, proptech-integrated real estate platforms are able to change their service quality to match the increasing demands of clients. In order to extend their clientele, the most successful real estate developers are actively incorporating new technology innovations and using Proptech solutions.
During the pandemic, the real estate market has benefited tremendously from the deployment of Proptech technology. It is believed that the synergy between technical progress and human participation would endure even after the outbreak. By 2021, more than seventy percent of real estate businesses will have made investments in the usage of proptech solutions. Even while proptech is still in its infancy as a trend in the real estate market, its scope of application will definitely expand as time goes. Real estate organisations and developers must use proptech solutions in this quickly growing digital era if they want to attract new opportunities for the growth of their businesses.
---
--- ---
---