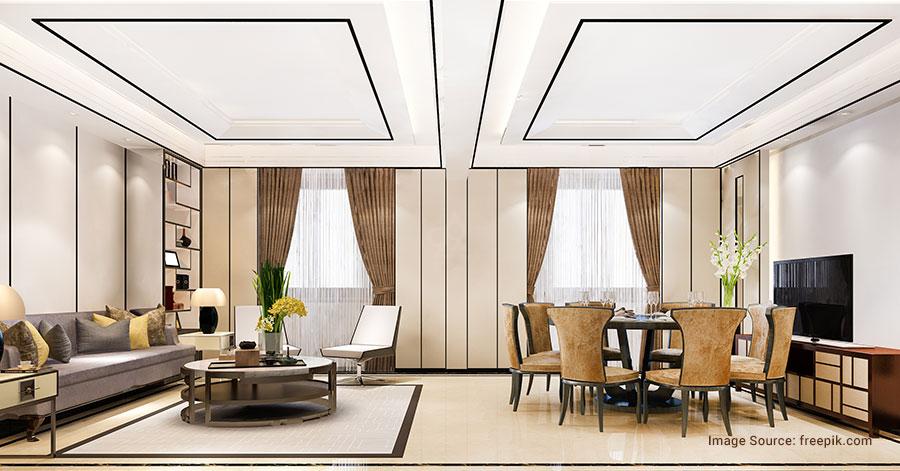 Bengaluru has expanded by leaps and bounds, from being known as the garden city of India to today being renowned as the birthplace of the Indian IT revolution. High-net-worth people (HNIs) and non-resident Indians have made Bangalore their preferred location for luxury property investments.
In fact many non-resident Indians have regularly been investing in luxury real estate in Bangalore for years with an increase happening in the last decade, especially.
This luxury real estate in Bangalore blog has been written with an objective to take a journey to the swiftly evolving luxury real estate market in Bengaluru.
Due to the Bangalore luxury real estate boom, the overal Bangalore real estate industry, which had seen a decline during the epidemic, has gradually returned to normality. And the pattern indicates that the demand for luxury housing and premium boutique residences is expanding constantly.
Today, Bengaluru is home to a variety of entrepreneurs, industrialists, and wealth producers. In addition to being the IT centre, it is also home to a large number of innovative start-ups. Bengaluru's favourable climate makes it one of the top eight cities in the world for innovation and an attractive place to live. It is located at an elevation of 914 metres above sea level on a plateau. This helps Bengaluru maintain a consistent climate throughout the year.
This also offers an ideal environment for living and doing business and has attracted numerous new-age enterprises, such as IT and ITeS. As a result, it is known as the Silicon Valley or IT powerhouse of India. In addition, a great number of woods, gardens, and tree cover provide the city with exceptional lung space. The year-round pleasant climate is one of the greatest advantages enjoyed by Bengalureans. They do not have to worry about heat waves, purchasing air conditioners, or paying expensive electricity bills. Despite the fact that the average temperature has increased somewhat in recent years compared to the past, the climate remains pleasant throughout the year.
The ultra-high-salaried make up five percent of Bengaluru's overall population, and the IT/ITeS industry alone grows by 100,000 personnel annually. These individuals are always on the hunt for luxury properties, particularly villas, luxury mansions, and premium boutique homes. In addition, following the epidemic, when social isolation and other covid-19 measures have become a way of life, individuals have become particularly protective of their family. Therefore, people who can afford it are shifting towards luxury boutique residences. These luxury boutique houses, known as "limited edition" dwellings, are developed in some of the most desirable areas with a small number of units.
The rising demand for luxury boutique houses is a result of the increasing number of homeowners interested in living in close proximity to the city centre. This expedites their access to the most effective social infrastructure. The luxury boutique house builders are extremely specialised and excellently serve this market sector. A limited handful of boutique developers have refined their abilities almost to perfection and shown proficiency in the delivery of these high-end goods, despite the fact that creating such houses for selective clientele has its own unique problems. In this novel business model, houses have been constructed and delivered on schedule.
The premium boutique residences are individualised properties with top-tier amenities. The most recent luxury boutique house project to be introduced in Bengaluru is in Jayanagar, one of the city's most attractive and cosmopolitan residential areas. Other prestigious areas include Koramangala, Whitefield, and Sarjapur, among others.
According to some of the most professional real estate companies in Bangalore, Koramangala was one of the top-performing areas in Bengaluru in 2021, with consistent property sales. The desire to own some of the most luxurious apartments in Bangalore has ensured that rich buyers have kept luxury real estate developers in Bengaluru absolutely busy.
More importantly more almost 25 percent of the overall property transactions were luxury properties and luxury residences in Bengaluru.
In fact the supply of ultra luxury apartments in Bangalore has seen a big tick with many new luxury home buyers in Bangalore preferring large homes and spacious residences with all luxurious amenities.
After the pandemic, work-from-home and other hybrid work culture models have become the norm. Consequently, homeowners seek out bigger and more comfortable rooms for relaxation and work. They now need a distinct space inside the home that is separated from the rest of the family. When a room's door is left unlocked, children have a tendency to disrupt phone conversations and meetings. Or they may sometimes slam the door quite violently if the individual has fled from the inside. Consequently, a spacious, custom-built residence may help individuals feel close to their family while enabling them to concentrate on their job.
The expanding luxury housing and premium boutique houses sector in the heart of Bengaluru is catching the attention of those with refined preferences and lifestyles. Also traditionally Bangalore luxury real estate market has always been existent as people used to give more preference to buying luxury bungalows in Bangalore than buying luxury apartments.
Even today the ultra-wealthy in Bangalore are passionately investing in premium luxury residences in Bengaluru due to their world-class amenities and stunning surroundings. Due to the city's excellent infrastructure and the architecture of the residences that accommodate their cosmopolitan lifestyle, homebuyers like investing in luxury properties in Bengaluru.
Mr. Jheet Sangram, a luxury real estate consultant based in Hebbal, North Bangalore mentions that the number of luxury real estate transcations in 2021 and 2022 has gone up significantly. Jheet also adds that some of the most richest areas in Bangalore have seen a lot of real estate activity in the last couple of years.
---
--- ---
---