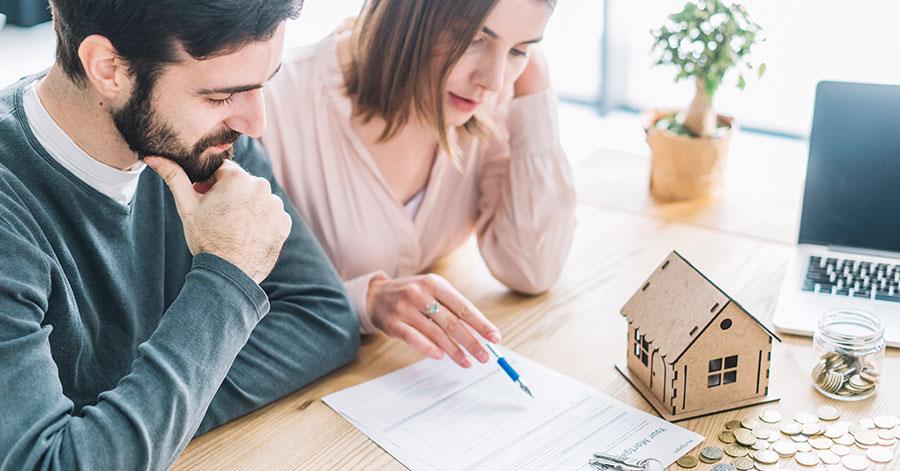 Since, there is plenty of access to Real estate and property related information online, we can assume that you have finally found your long awaited dream home, after all the efforts and research.

Now that you have finally found your new home, what's the next huge step?

Let's figure it out here in this article.

Finding the right Home Loan is most probably the next on your mind. One of the primary concerns when finalizing a home loan, is the Interest rate .


Did you know...

There has been a considerable amount of reduction in the interest rates recently in 2018 -19. Even a minor difference in the interest rates that may be offered, will make a great difference for you since it is a huge investment that you are looking to make.


Let us throw light on some of these smart ways that can help you pay lesser interest rates on your home loans.

● Shorter Home Loan Duration
● Pay Extra EMIs
● Low Interest on Home Loan
● Annual Extra Pay Off
● Make sure to get your home loan refinanced
● Shift to Marginal Cost of Lending Rate based on funds


Now lets give a closer look into the details of the above mentioned ways.


Shorter Home Loan Duration


If you are planning for a shorter home loan duration, you must know that it will increase the amout for the EMI, however this will most certainly ensure that the principal amount is paid off much earlier as concerned. Interest rates are calculated on principal amount and payment of principal amount earlier will help in the marginal reduction of absolute interest to be paid as well.
Paying extra EMIs
Well, it may seem to be a little difficult, but try paying extra EMIs if you really want your loan to be clear earlier than you expected. Paying EMIs with extra amount will also help in reduction of your principal amount and thus the interest in turn.
Low Interest on Home LoanAnnual Extra Pay Off
Once your company appraises you anually, you could increase the amount you pay EMIs for your home loan. This will reduce the principal amount and ofcourse the interest on your loan.
Make sure to get your home loan refinanced
Keep an eye on the interest rates prevailing in the market is one of the best steps that can be adviced. You may eventually come across loans with lower interest rates offered to you by your current lender. This happens when you can switch to another bank for your home loan. However, before you switch to another lender, you must make sure to check all the terms and conditions attached to the same. Also make sure that the savings accrued from a lower rate of interest are not very low than the cost of switching to a housing loan provider, also with lower interest rate
Shift to Marginal Cost of Lending Rate based on funds
Since the year 2016 month of may, almost all the banks shifted to marginal cost of funds based lending rate from base rate (MCLR). This step was taken to help borrowers benefit from any change in home loan interest rate.
While applying for any loan that offers low interest rates, please make sure you zero in on a loan that matches your monthly budget.
---
--- ---
---